Animal People:
Ron Coughlin
Chairman & CEO of Petco
Petco Chairman & CEO Ron Coughlin knows that animals are precious and integral parts of our lives. Through his work at Petco and in his daily life, he's raising awareness for pet adoption and promoting healthy lifestyles for animals. In our Animal People interview, Ron shared the ways animals have forever shaped his life — and introduced us to Petco's Chief Dog Officer, Yummy.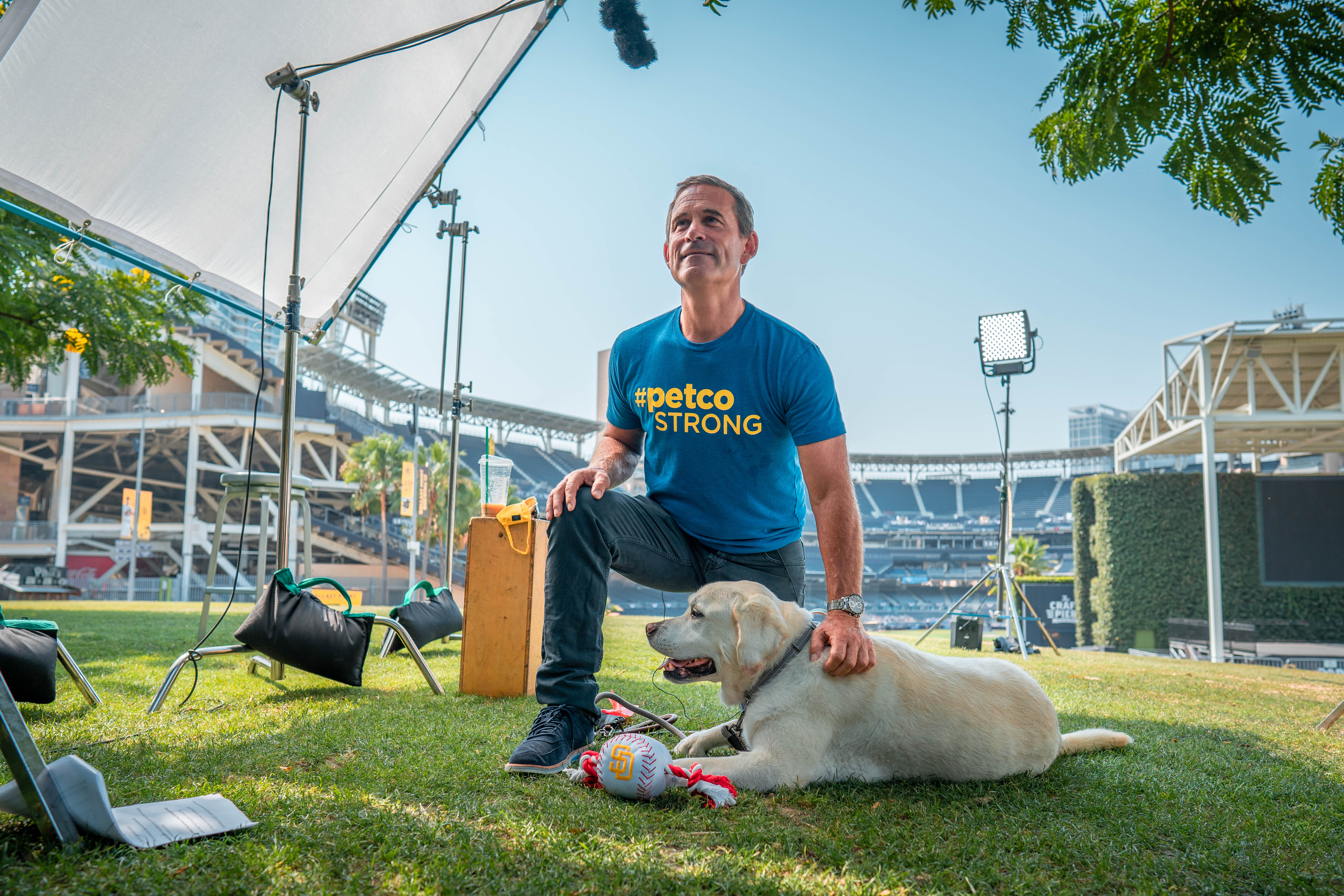 Who was the first animal to make an impact on your life?
My first dog was a red Labrador retriever named Woody. He was an amazing athlete and loved swimming, hiking and fetching. At the same time, he was a great companion and I can definitely say he sparked a love for pets that I've carried throughout my life and into my role at Petco. He also had a special skill … he could hold four tennis balls in his mouth at one time! I lived in New York City at the time and everyone knew to guard their tennis balls when Woody was around.
Are animals still part of your family today?
I'm a proud Dad to 16-year-old twins and a lucky pet parent to Yummy, a 12-year-old yellow Labrador retriever. I'm proud to say, thanks to the care and expertise of one of Petco's own veterinarians, Yummy is also a cancer survivor! He's been a constant companion and source of joy for my family — and a very popular guy at Petco, too.
He comes with me to work almost every day I'm in the office and he's joined me on countless visits to our Petco Pet Care Centers. He even stole the show when we rang the NASDAQ opening bell in New York City on our IPO day in January!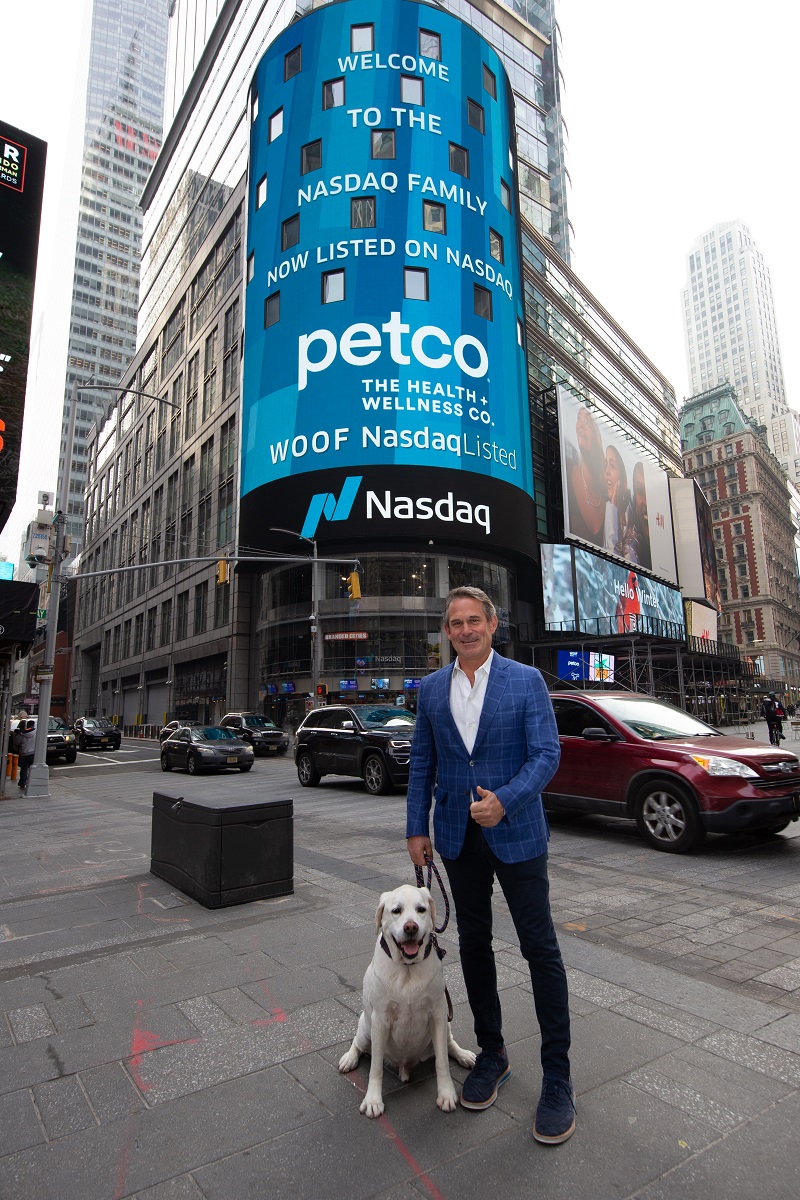 The research is clear: Not only do our pets help us reduce stress, but simply being together has a positive impact for both pets and people. I am incredibly thankful for Yummy, who helps me stay calm and focused throughout the workday. We call him the Chief Dog Officer.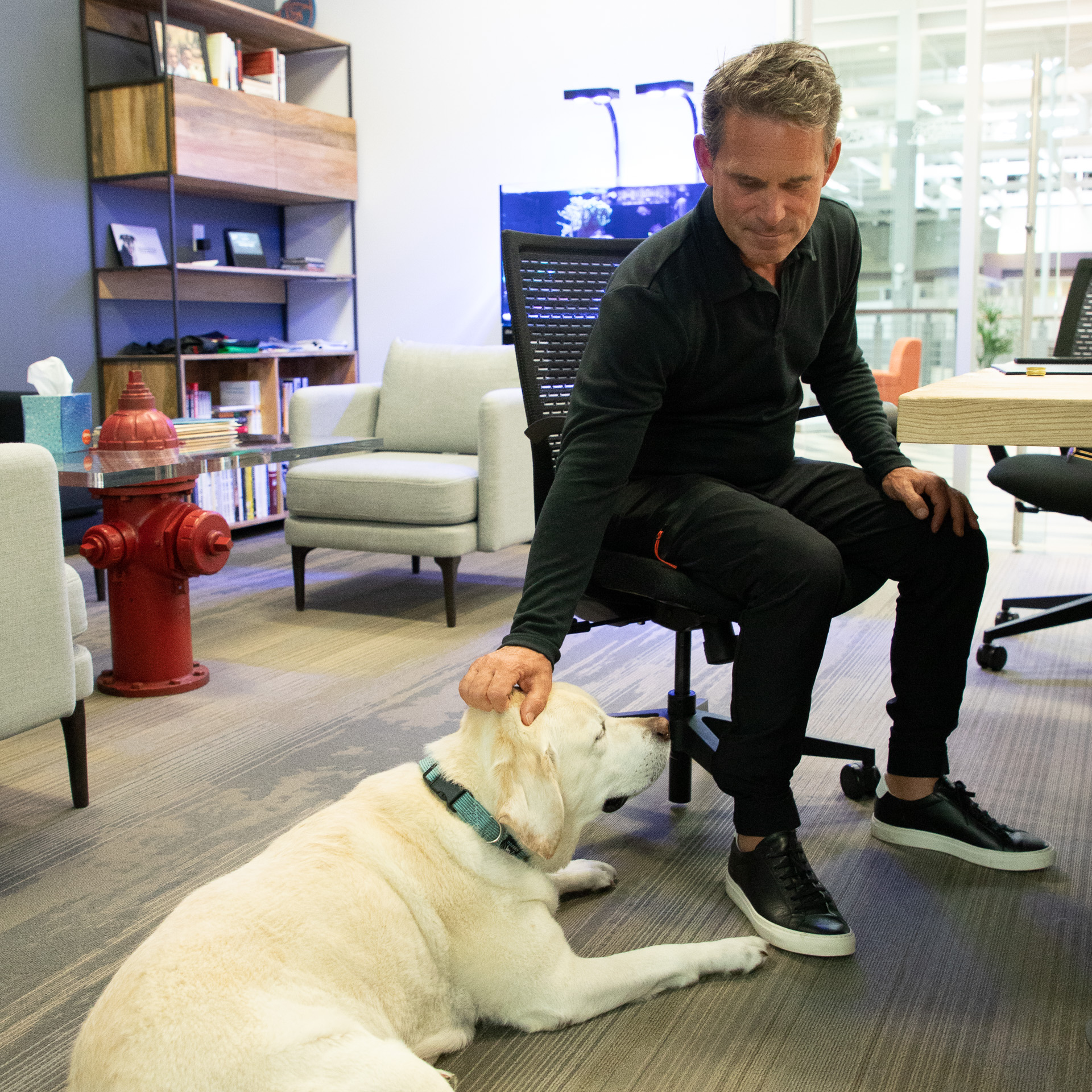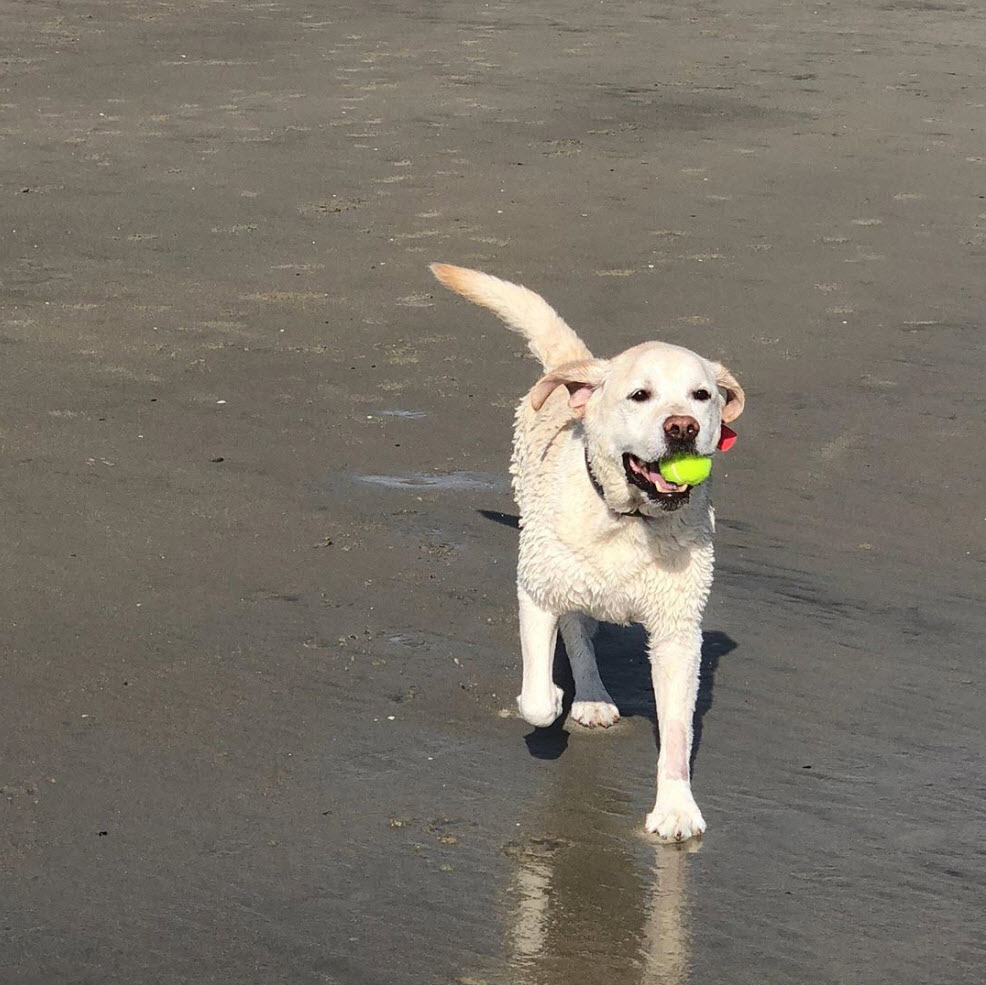 How important are our relationships with pets, especially in difficult times?
I believe animals were a big part of America getting through this pandemic emotionally. And with millions of new pets in homes since the pandemic started, it shows how people have turned to pets. They've comforted us, lifted our spirits, made us feel less alone and been a connecting thread of positivity throughout the unprecedented challenges we've all faced. I know that's the case in my case with Yummy. And, I'm honored and humbled to be a part of a company who helps take care of them the way they take care of us.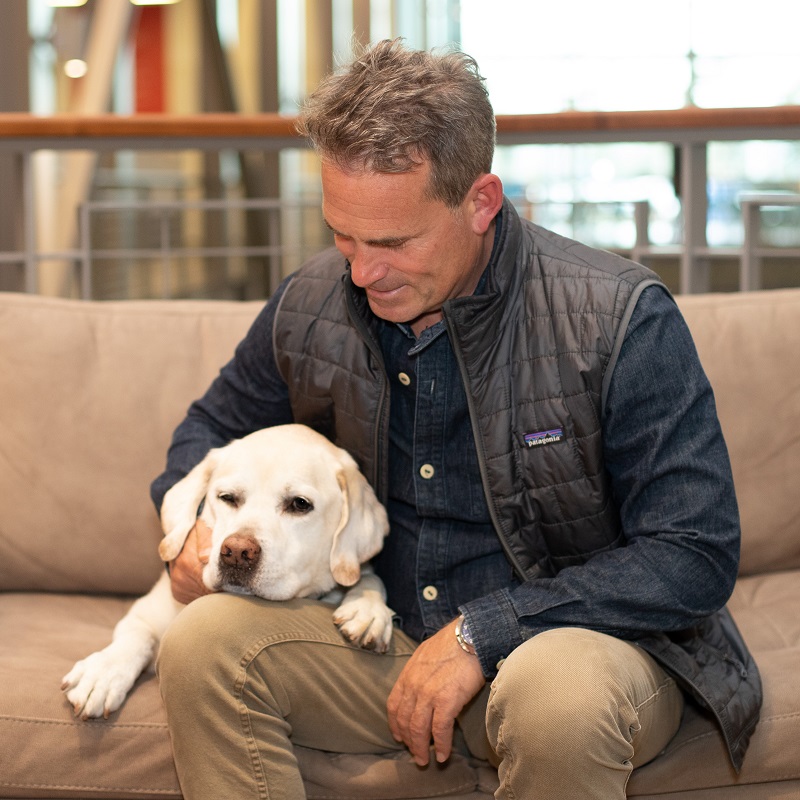 Are there any animals who have influenced the way you think and the person are today?
To be honest, when I first joined Petco, I had some misconceptions about so-called "bully breeds." When I met the president of Petco Love (formerly the Petco Foundation), Susanne Kogut, she introduced me to her rescue dog, Blueberry, and my mindset immediately shifted. I quickly realized that Blueberry was incredibly sweet and one of the most lovable dogs I'd ever met. Sadly, he passed away in December, but I'm so grateful that he and Susanne taught me to look beyond the stereotypes and stigma some dogs and other animals may have, and I encourage others to do the same.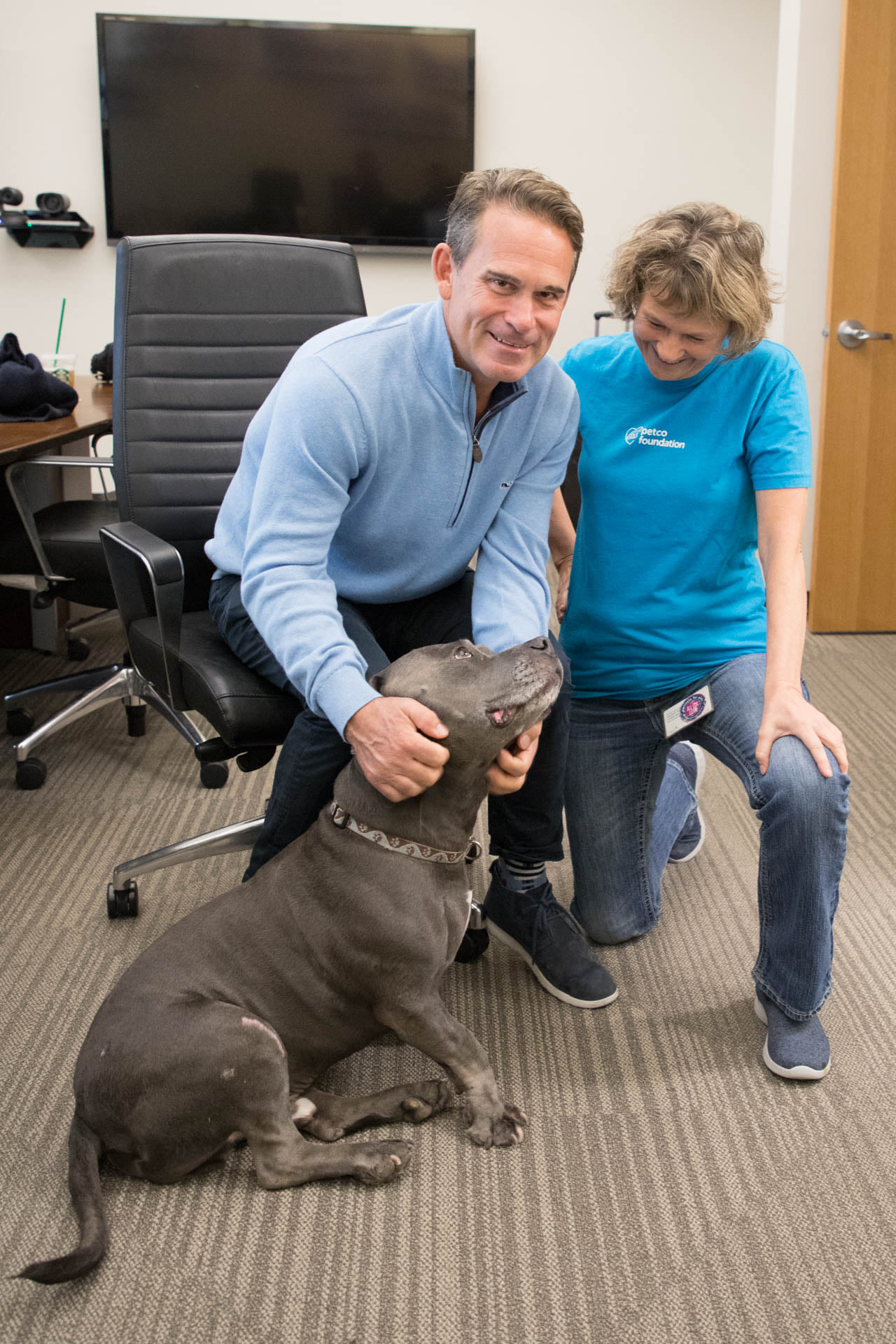 Why do you think adopting and rescuing animals is so important?
Our Petco Love non-profit estimates that, on average, there are 150,000-250,000 adoptable pets in shelters each day in need of a loving home and family … but it doesn't have to be this way. Together, we can help save pet lives and put an end to unnecessary euthanasia — and it starts with adoption.
We encourage anyone looking to add a new pet to their family to consider adopting a pet in need. Petco Love and amazing animal welfare organizations like San Diego Humane Society are the perfect places to learn more about local pets in need of adoption and hopefully meet your next furry companion while saving a life, too!
What actions do you take to impact animals' lives?
I support and raise awareness for the work Petco Love does to change the lives of pets and people through the power of pet adoption. Together, we help save more than 400,000 pets every year. For my dog Yummy, I choose positive training methods, a balanced diet free of artificial ingredients and I make sure he gets plenty of time to exercise, play and interact with everyone who loves him.
Published: May 24, 2021