Animal People:
Andrew Dale
Founder, UNITE Hair
Andrew Dale created an empire with UNITE Hair, but he wasn't about to stop with human hair. Dale released Doggy'Poo shampoo and conditioner to keep his beloved pups clean and free from the dreaded "wet dog" smell. From the start, he committed to donating 100% of the proceeds from his dog line to support Shelter to Soldier and San Diego Humane Society. In our Animal People interview, Dale tells us about the breed that stole his heart and one dog who adopted him.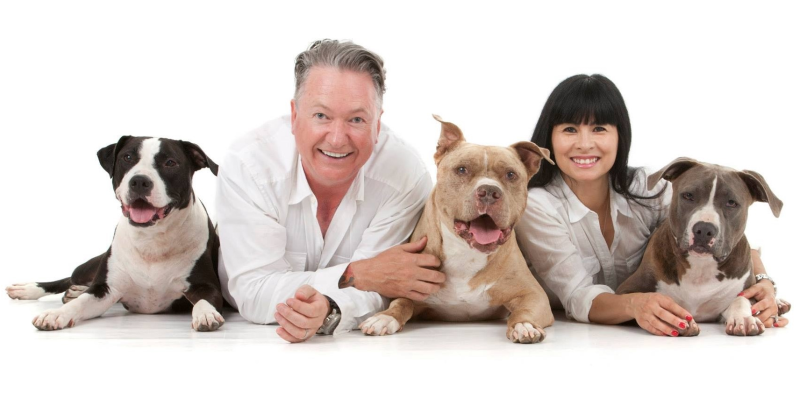 Have dogs always been a big part of your life?
We had cats in the beginning, but I remember all the neighbors' dogs early on. There was a beagle next door called Jasper. He was a great little dog and I've always remembered him. When I was a kid, I used to ask my neighbors, "Can I take your dog out for a walk?" I used to take their dogs out and walk them for them, which I loved. When I moved to America from North London I started getting dogs. I've always, always loved dogs. I think they're amazing animals — they're fantastic!
Are there any special dogs in your life now?
We rescue pit bulls and we love them. I think they're very sensitive and beautiful dogs. We've just got Raya right now, who is our 9-year-old pit bull. Two of our dogs actually passed away last year and we haven't decided to get another one just yet. Raya is a little bit spoiled being an only dog, and we sort of like that right now. Every single one of our dogs is special to us.
Sorry to hear you lost two of your dogs recently. What first drew you to rescuing dogs and pit bulls in particular?
I found out how many dogs were euthanized a day, which blew my mind. And a large majority of them are pit bulls. Back in the 1800's, the pit bull was actually called the "nanny dog" because they're so good with children. Our Raya is about 75 pounds and she's phenomenal with our granddaughter. And you can see how amazing and sensitive these dogs are. That put my wife, Brenda, and I in that direction to always rescue the pit bull breed.
Hippo was our last dog to pass. He was a 105-pound pit bull and he was so docile — such a softie. Hippo looked like a hippo. He had a gray face and body, and he was a beautiful, lovely boy. He was on his way to be euthanized when we adopted him, so I just say to myself that he had an amazing life. We were lucky enough to be in his life for the period of time that we were. We believe that with all of them, which is the right way to do it, because then you can move on and save or adopt another one.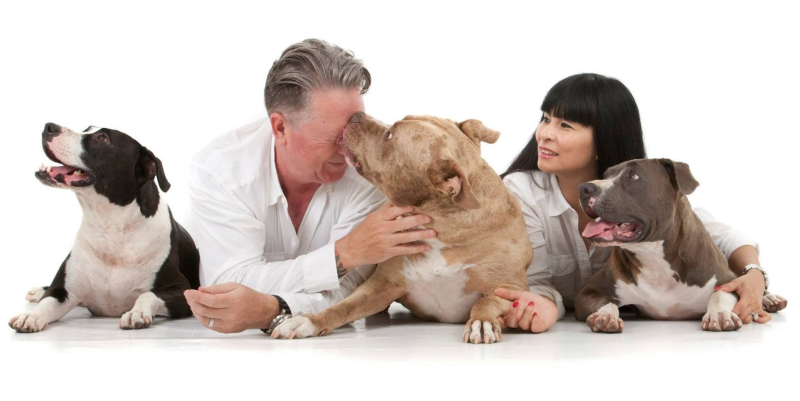 Were your animals a part of the journey when you founded UNITE?
When I was starting UNITE 18 years ago, I had two fantastic dogs — a bull terrier and a pit bull named Caramel and Athena. I loved those girls and they were great because if I had a rough day I could always come home to them. It's tough building a brand to where we've built it today. We started in my garage and now we're in a 65,000-square-foot building and 30 countries, which is quite good in 18 years.
A male dog came into our lives then. I remember my wife and I were sitting on the couch and we looked out in the yard, and there was a huge pit bull in the back yard with Caramel and Athena. I thought something must be alright with this dog, because my girls wouldn't be too happy if this dog just walked on our property! I went outside, and he was very intimidating. He came up and sniffed me and just walked in the house. He was very comfortable with himself. I sat down and petted him and he seemed very friendly. He hung around for about half an hour and left.
He turned up again a week later and he stayed the night. We fed him and he slept on the bed with the girls. I thought this was really odd and came to find out that a couple down the street from us was getting divorced and this was their dog. The dog obviously knew that something was happening there, and he looked as though he was looking for a new home. We got hold of the owners and they said they were divorcing, one moving back to the East Coast and one moving to San Francisco, and couldn't keep the dog. So we said we're going to take him. His name was Tonka and he was over 100 pounds and just beautiful. Tonka came into our lives right at the time that was perfect for us. I used to take him to work all the time and he loved going on a drive. Really, Tonka adopted us, which was brilliant.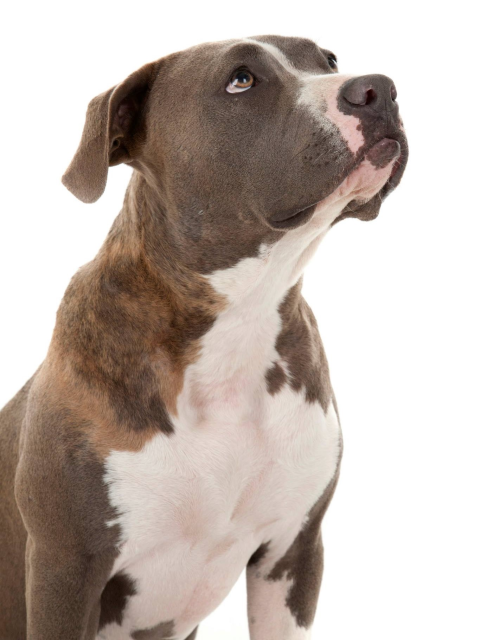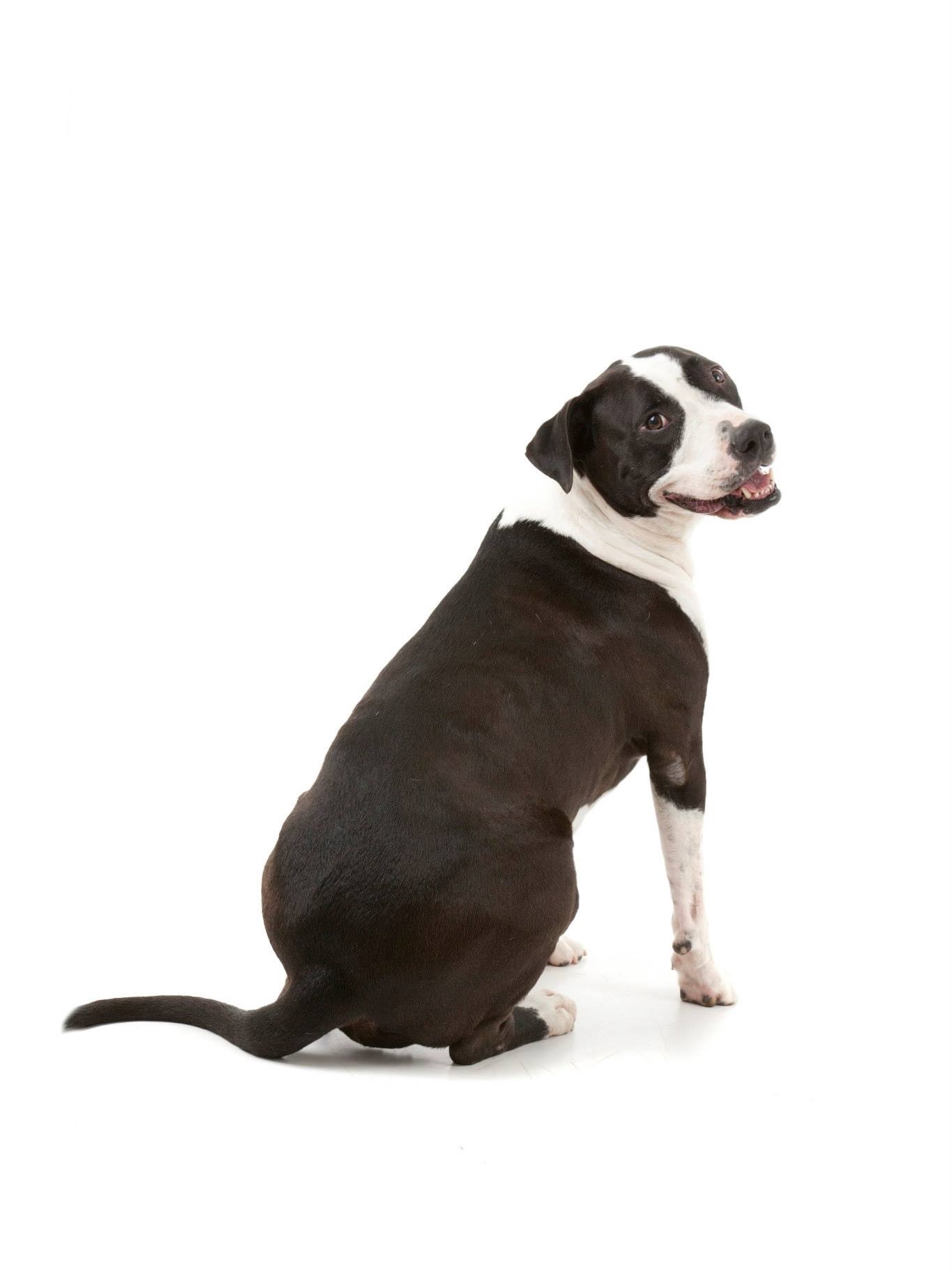 Did your love for animals shape the core values you set for UNITE?
100%. We got PETA certified years ago, which is not an easy thing to do. It's funny, on the back of our Doggy'Poo shampoo and conditioner, we've actually said it was tested on humans not animals. Because we tested it and tested it, over and over again on humans before it was ready for animals. I think just about everybody in our company who has an animal has adopted. I think that's why it's very important for us to have a product that is completely cruelty-free.
When you created the Doggy'Poo line, did you initially plan to give back to animals in need?
It was important from the start. We wanted dogs to smell good and their owners to feel good when they're using a product that benefits their dog, with argon oil for a healthy coat and oatmeal for great skin. We wanted to make sure that the integrity of the ingredients was fantastic, but the main thing was making sure that we don't take a penny of the profit from it. Every penny of profit is split between San Diego Humane Society and Shelter to Soldier. And those are two causes that we feel very, very strongly about.
Shelter to Soldier adopts a dog from a shelter and trains them up, and a war veteran will get that dog. It usually is something that stops them from having thoughts of leaving this world, which is brilliant. And then San Diego Humane Society does the big job of rescuing animals, which is phenomenal, so I always admire that. I think any brand that sets out to help make peoples' lives or animals' lives better is doing the right thing. Usually when the heart is in the right place, they succeed.
For all you give back to animals, what have they brought to your life?
Unconditional love. I know everybody says that it sounds corny. There's nothing better, if you've had a bit of a tough day or something's happened in your life that could have been better, than coming home and just seeing that dog look up at you. Almost like, "Hey, you know whatever's happened I'm here for you." I would say that is probably the most special thing. When you've actually got a dog and you just give them a big hug, it's like all of those other things weren't that bad. They really are a phenomenal joy in life.
Published: August 2, 2021