Animal People:
Samantha Eastburn
CEO, SUP Pups LLC
With her faithful canine companion, Samantha Eastburn is helping dogs and their humans bond through aquatic adventures! Sam founded SUP Pups, a local company dedicated to teaching dog lovers to stand-up paddleboard with their furry friends. Her rescue dog Jack is always present on the nose of her board, enjoying the sun and fresh salt air. In our Animal People interview, Sam told us how Jack changed her life and inspired many adventures on the water.
Have animals always been part of your life?
Ever since I was a little girl, I have been so drawn to dogs. It didn't matter their age, size or breed, I loved them all. I knew that I wanted to pursue a life where I was surrounded by animals. No matter the mood you are in, they help you get through whatever you need. I couldn't imagine my life without Jack. He has helped me find a passion that developed into a career.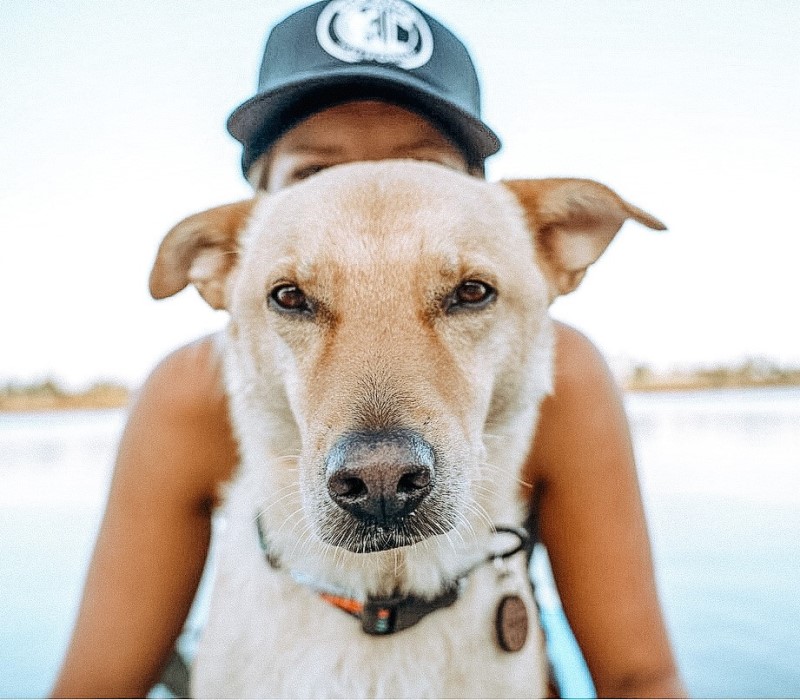 How did you and your co-captain Jack find each other?
Jack, now 13 years young, is a yellow Lab mix rescued from the streets in Arizona. He was just looking for someone to love him and take on many adventures. A family took him in for a short time in hopes to help him find his forever home. While looking online at adoptable dogs, I stumbled across this handsome guy with soulful eyes and just knew he was the one for me. Instantly, Jack became my best friend. I finished up college and we moved to San Diego to take on a new life adventure together.
What has life with Jack meant to you?
Jack instantly became everything to me. He never leaves my side and even went to my first job in San Diego with me. That is where we BOTH fell in love with paddle boarding — getting out on the water and escaping from the stress of life. Jack loves to cruise on the nose of the board and is so intrigued with the wildlife and spending time with me.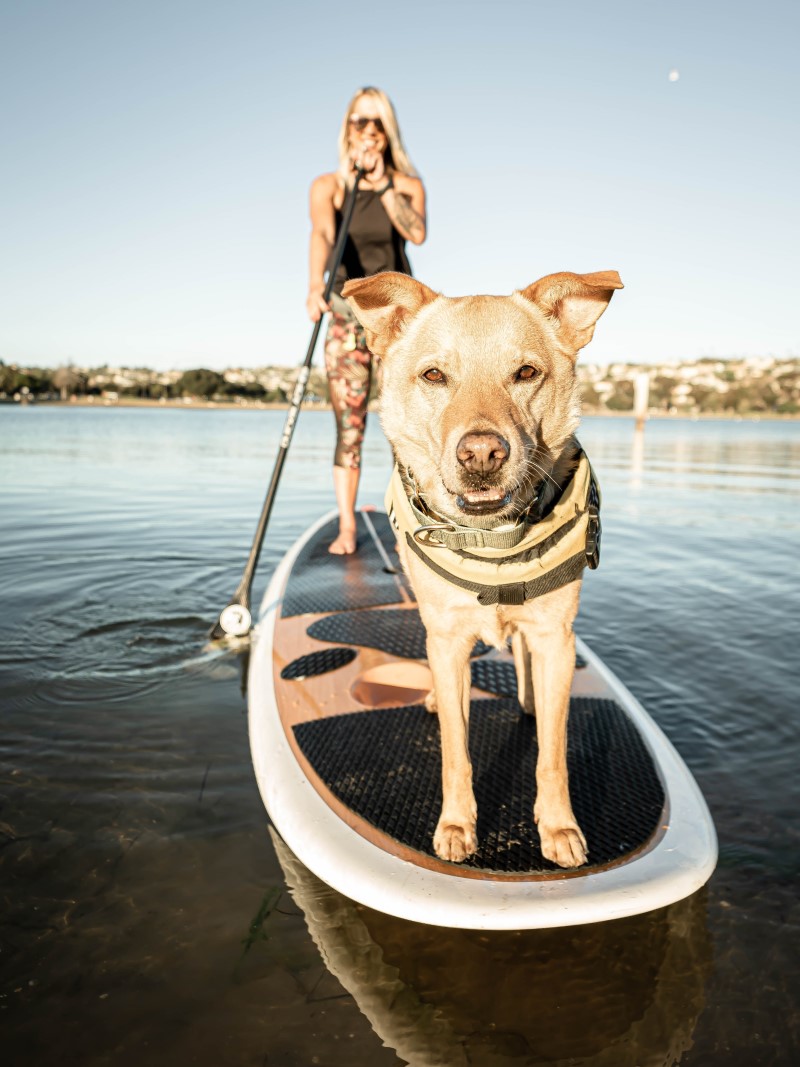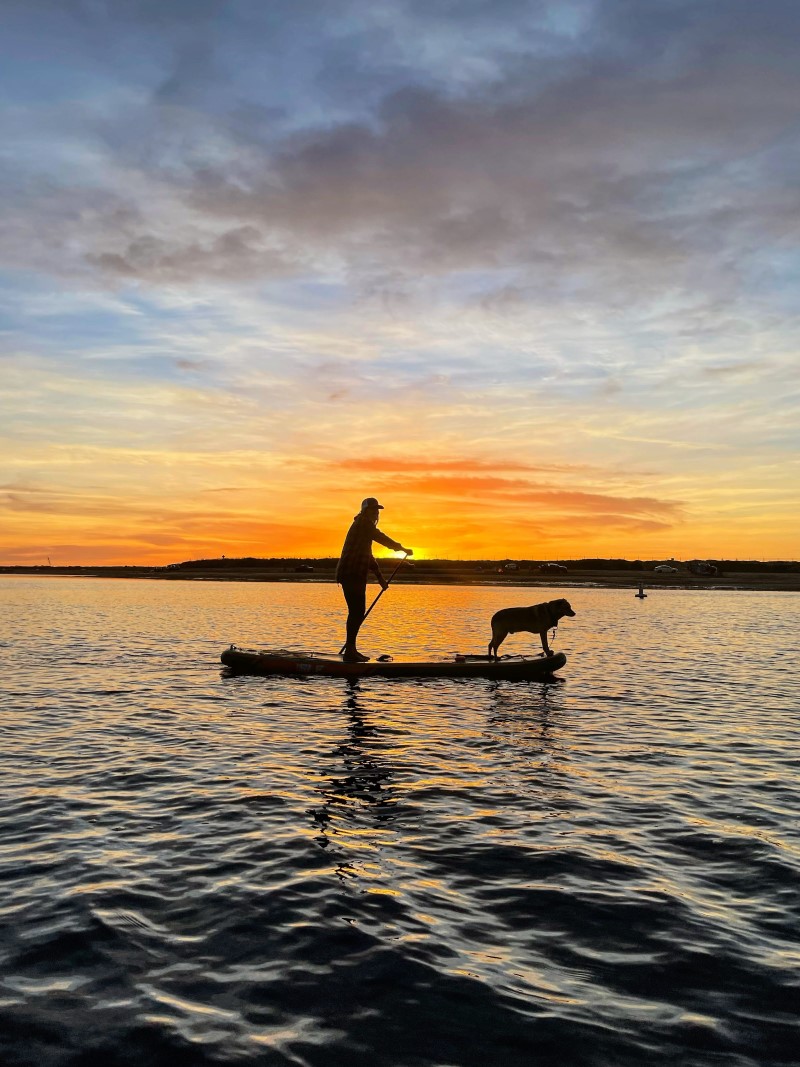 How did you decide to turn you love of SUP with Jack into a career?
Jack inspired me to found SUP Pups. SUP gave us this feeling of serenity and life fulfillment, and helped develop even a stronger bond between us. Once I saw how much Jack enjoyed paddle boarding and taking out others to teach, I knew I wanted to share our passion with others.
It honestly makes my life feel complete. SUP Pups gives me light every day, knowing I am going to meet a new dog and help enhance their life in some way. Everyone says Jack lives the best life, and they are so true. He is able to be outside with me and live the life of adventure.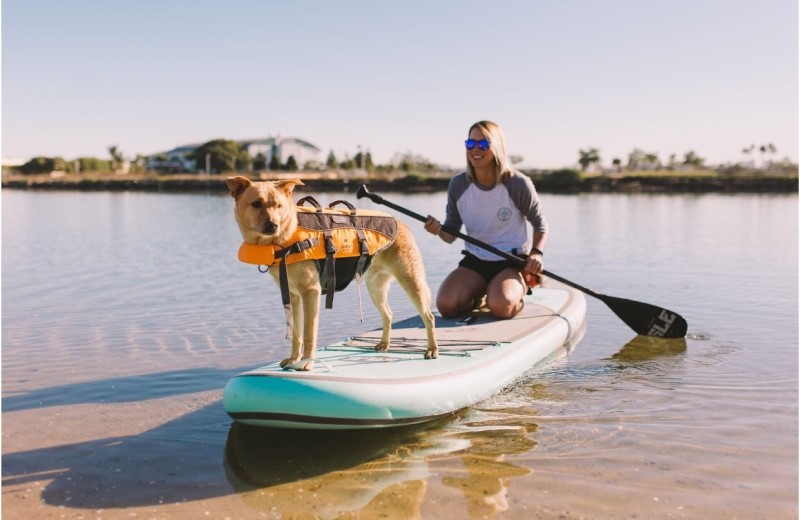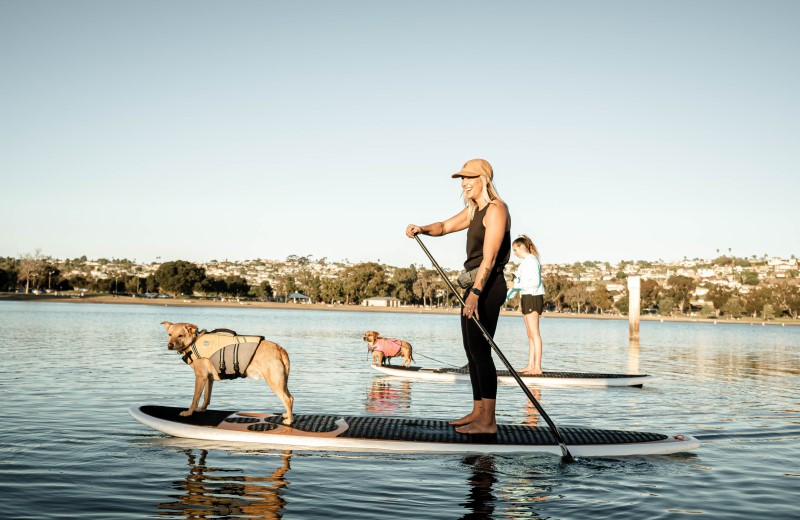 How does stand-up paddle boarding encourage confidence in dogs?
Our goal is to help your pup overcome their fears and anxiety, stimulate their senses and even teach them how to swim. Since the pandemic, we see so many pups come to our classes who have no social skills, are afraid of water and developed major separation anxiety.
Paddle boarding for your first time with a dog can be a little scary, not knowing what could happen. With SUP Pups we are right by your side, making sure you are safe and go in with the knowledge you need about the sport to have an enjoyable time on the water.
During lessons, the pup is slowly introduced to the board on their own terms. We do not force dogs but politely guide them onto the SUP with you from a sandy beach. Once pushed away from the shore, the owner is right next to the dog to comfort them and tell them it is going to be OK. The first dip is what shows the dog that the water won't harm them, and if they have never swam before the provided life jacket helps keep them afloat.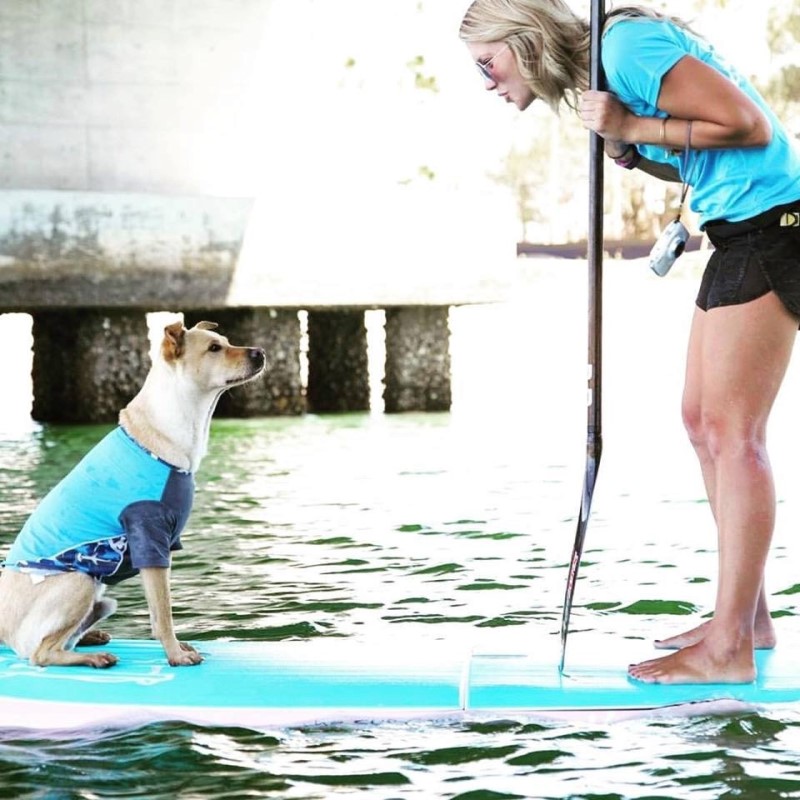 Why do you think pet adoption is important?
To adopt means giving a soul hope in the world. Not everyone is perfect and did not have a great childhood, and you can't base their past on their future potential. Everyone deserves to be loved.
Published: June 21, 2021