Animal People:
Ginny Scharbarth
Founder of Kathy's Legacy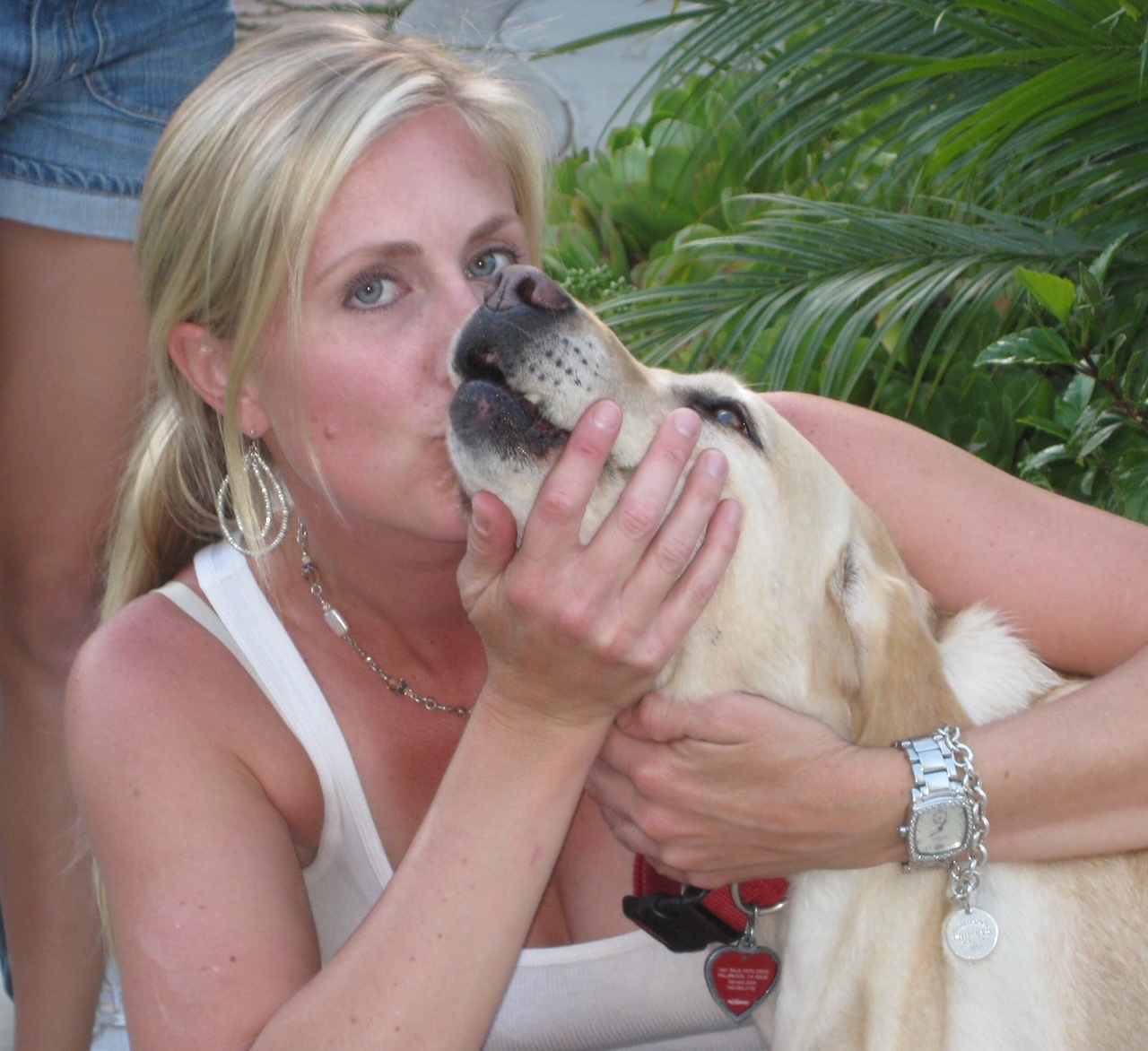 After tragically losing her daughter to domestic violence, Ginny Scharbarth and her husband raised their granddaughter and late daughter's beloved dog, Lady. Ginny knew her family was not the only one touched by this pain, and founded Kathy's Legacy to provide support for children and pets impacted by domestic violence. She has indeed created a beautiful legacy in her daughter's memory, helping victims find support and hope in dark times. Through Lady's Legacy, she's expanded the nonprofit's mission to provide long-term foster care for pets while their owners seek assistance, preventing survivors from having to face the additional heartbreak of relinquishing a pet. In our Animal People interview, Ginny shares how she and her family navigated tragedy and created a mission for change in Kathy's memory.
Have animals always been a big part of your life?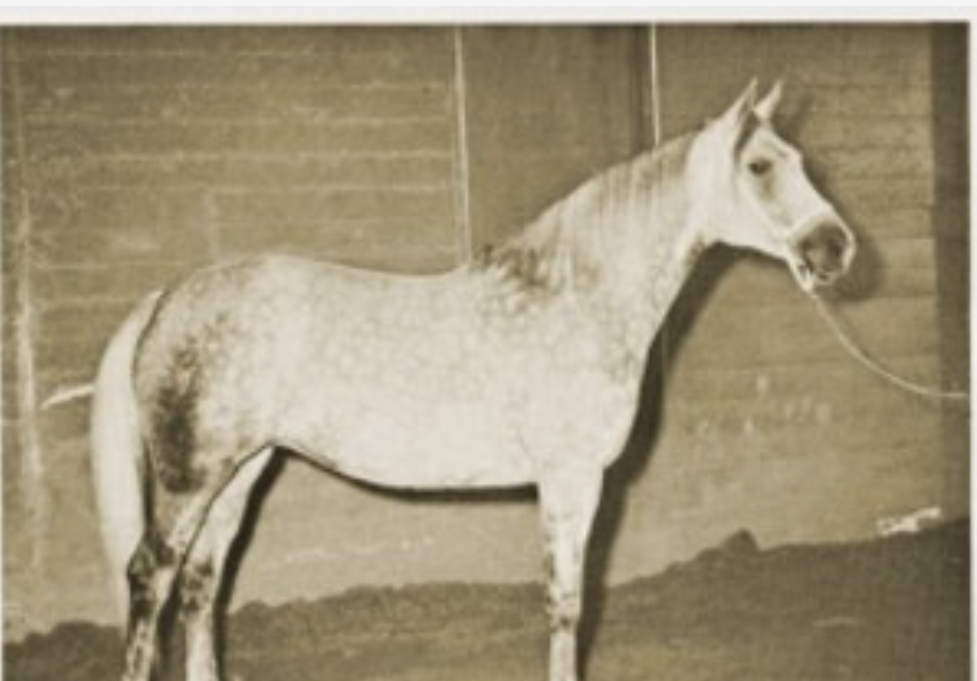 Ginny's horse, Bucouri
My mom and dad owned Arabians show horses, so I was raised around horses. When I was in fourth grade, we had show-and-tell and I thought, "What am I going to show?" My dad brought my horse, Bucouri, and the whole class went outside to meet her! She used to follow me around like a dog. I never had a rein on her — she just followed me around and was so sweet.
I had Bucouri until Kathy was born but the horse was getting older, so my Brother gave her a good home in Escondido. I'd go visit her and take care of her, and even have a photo of Kathy on her when she was just two years old. She passed peacefully in her sleep shortly after and I was devastated. She was my baby. Bucouri and I grew up together.
Our kids grew up with Amigo the cat and Chacho the dog. The cat and dog loved each other and even slept in the same bed! The vet asked us to never bring one without the other, because they did great when they came together but not separately.
When did Lady come into your lives?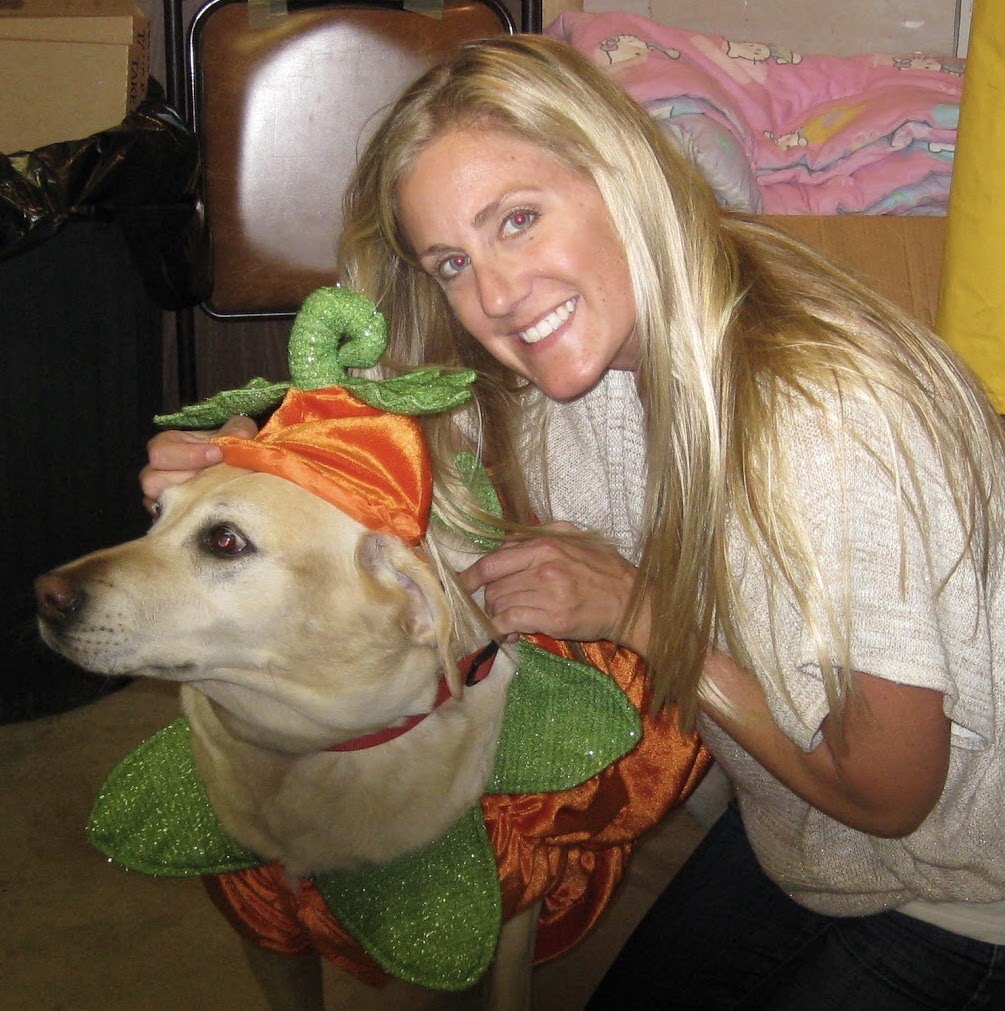 Kathy and Lady
When Kathy was older, she told me she was going to get a dog. I told her it was too much work and they're too expensive, but she worked from home and said it was the perfect timing. At the time, I was teaching at St. Francis in Vista, where Kathy's daughter Madison was going to school and I got to see her every day. Kathy showed up one day to pick up Madison and had this cute little Labrador puppy, Lady. I saw the puppy's paws and knew she was going to be one big dog! Lady became part of the family, she was just so wonderful.
When Kathy was murdered, we know that Lady witnessed her murder. It was obvious from the scene that she watched Kathy be murdered. Madison asked, "What are we going to do about Lady?" This big yellow Lab wasn't quite what I had planned, but there was no way Lady wasn't coming with us.
What role did Lady play in your lives after that tragic loss?
Lady
After Kathy's murder, I wanted to sleep with Lady because she was this little bit of Kathy. We took care of Lady but she got cancer and had other health issues, and the last thing I wanted to do was put Lady to sleep. I didn't want to say goodbye to that little part of Kathy. We were at the vet all the time, and I could see she was suffering. My daughter Melissa told me it wasn't about me or Kathy — this was Lady's life. She was right, and that gave me the permission I needed to let Lady go. We had just dropped Madison off at college and we flew her back a week later because Lady was failing. The whole family was together when we had to put Lady down. That was another loss and a tough day in our house. I don't think I can replace Lady yet, because that was so painful. We lost Kathy, my brother 6 months later from a massive heart attack and then my mother-in-law. I just didn't think I could do it again.
Through Kathy's Legacy, how have you made sure pets aren't overlooked in situations of domestic violence?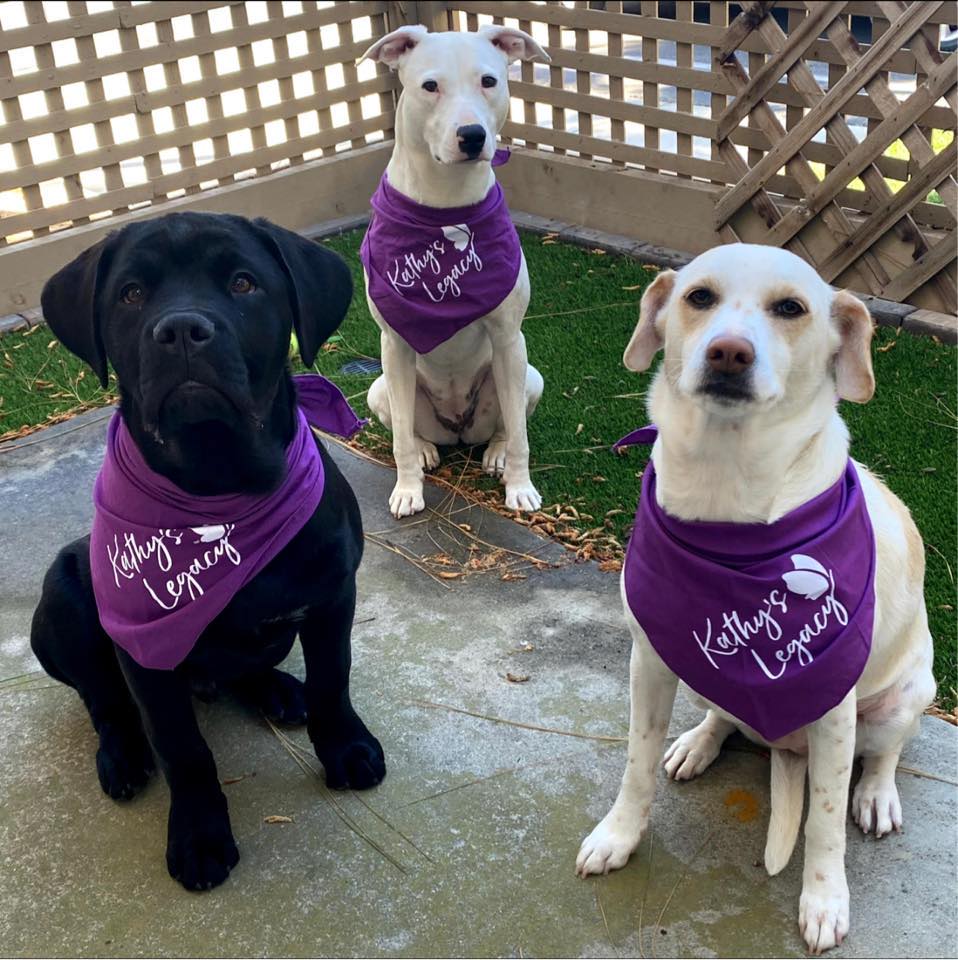 As part of Kathy's Legacy, if someone calls and indicates that they have a pet and need help leaving an abusive situation, Lady's Legacy will work to find a long-term foster for the pet while they find support. Whether they're going to a shelter or moving out of state, we don't want owners to have to relinquish their pets. We do everything we can to support victims and their pets.
What work is your nonprofit doing to continue supporting people impacted by domestic violence?
We're encouraging domestic violence shelters to allow pets and victims to co-shelter. Red Rover and Greater Good are two nonprofits trying to make this possible in San Diego, because we're such an animal-friendly county. You wouldn't want to give up your children if you were experiencing domestic violence, and I don't think you should have to give up your pets. We've been trying and it's been a battle, but there are plans to make this happen. We're devoted to making sure pets do not have to be relinquished — we'll take care of them.
What has it meant to you and your family to see your work make such a positive impact?
Every movement has a beginning. When I started this, I thought, "Where are all the Madisons? All the kids affected by domestic violence?" I thought if I could help one family through Kathy's Legacy, then I've done what I set out to do. Now it's grown so much and I love every moment of it.
Our granddaughter Madison has been through so much in her young life, and we're so proud of her. She rescued Lola, a little black Labrador-something mix, when she was a sophomore in college. Prior to that, she came home and said she needed a support dog at school, and her therapist agreed. We couldn't say no to her, and Madison saved money to pay for everything for a dog — so she would be her dog. Of course, I occasionally buy food or toys for my grand-dog. Madison has since moved out and lives on her own with Lola. Lola stays with us when Madison has to travel and we just love her. We love dogs just the way they are — like they're our own children. They're not all perfect, but we love them unconditionally.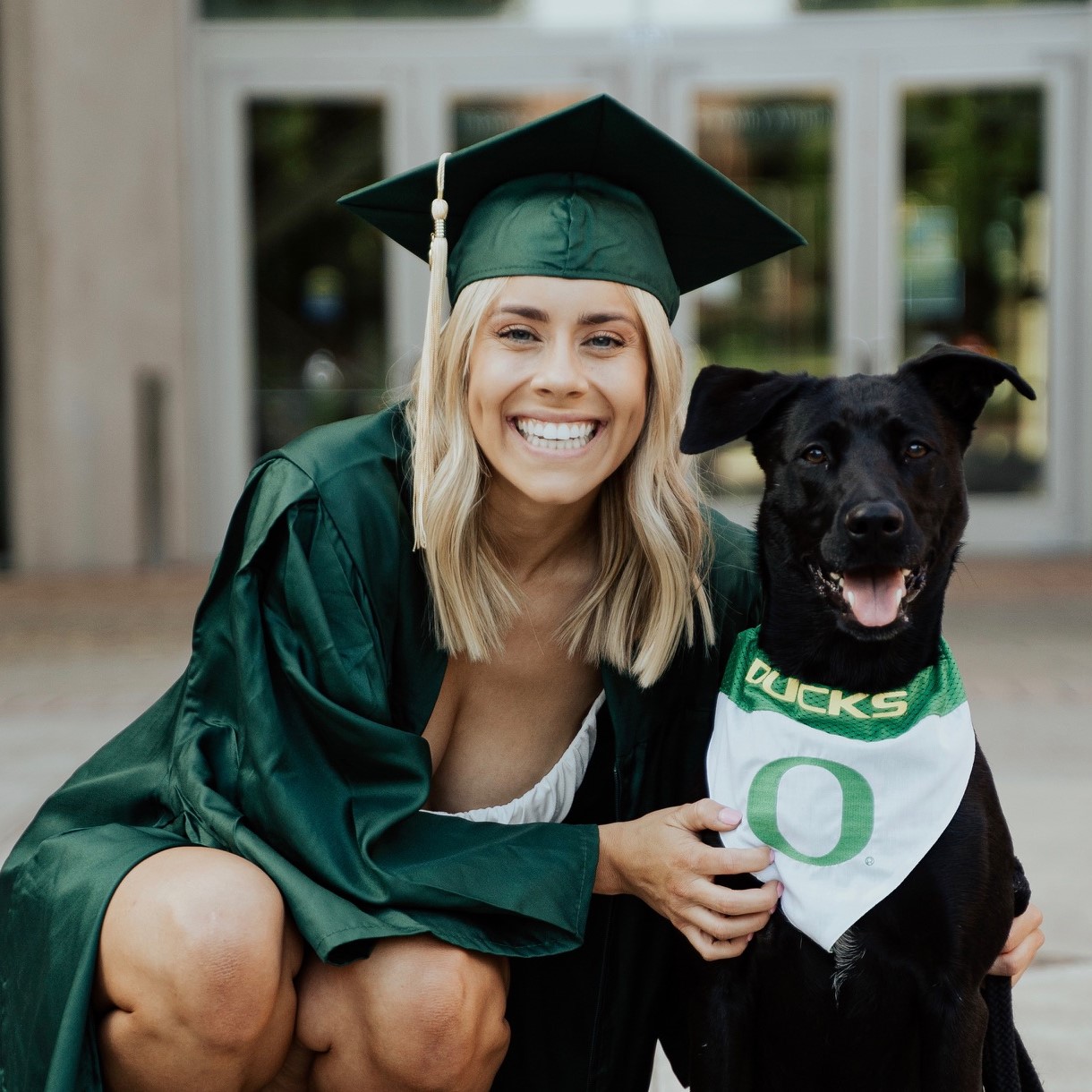 Madison and Lola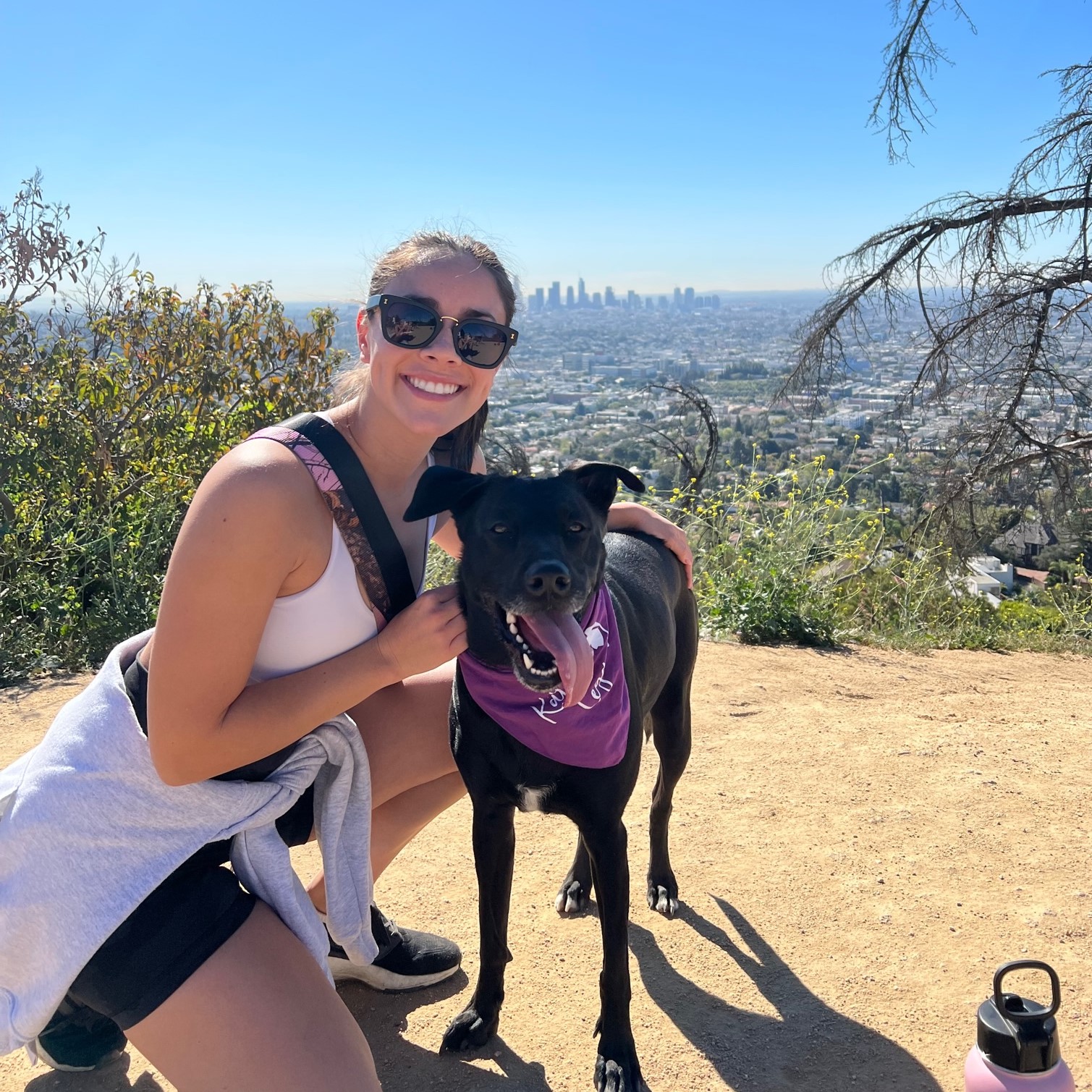 Madison and Lola
Ginny and Lola
---
Learn more about Kathy's Legacy and more resources for those experiencing domestic violence at kathyslegacy.org.
Published: February 6, 2023