Animal People:
Adam Goldberg
Pet Photographer and Owner of AGoldPhoto
A photo can hold so much more than just a moment in time — especially when animals are in the frame. Through his photography, Adam Goldberg captures timeless moments with beloved pets and helps shelter animals find a brighter future. Adam founded AGoldPhoto Pet Photography with his wife, Mary, after finding an unexpected passion for capturing furry friends on film. In our Animal People interview, he shares how his business is built on giving back to animals in need.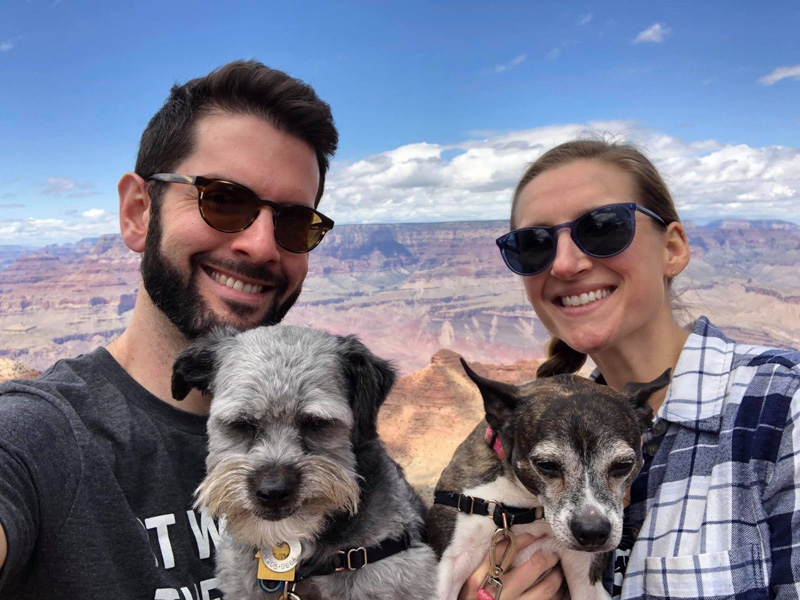 What inspired you to start taking photos of animals?
I was originally hired by the Humane Society of Broward County in Florida to manage their website and social media back in 2013. At the shelter, I taught myself photography and how to photograph animals at the same time, mainly through online videos. The shelter animals were in desperate need of better photos. After getting better and better at it, I saw a direct correlation between a better shelter photo and their chances of adoption.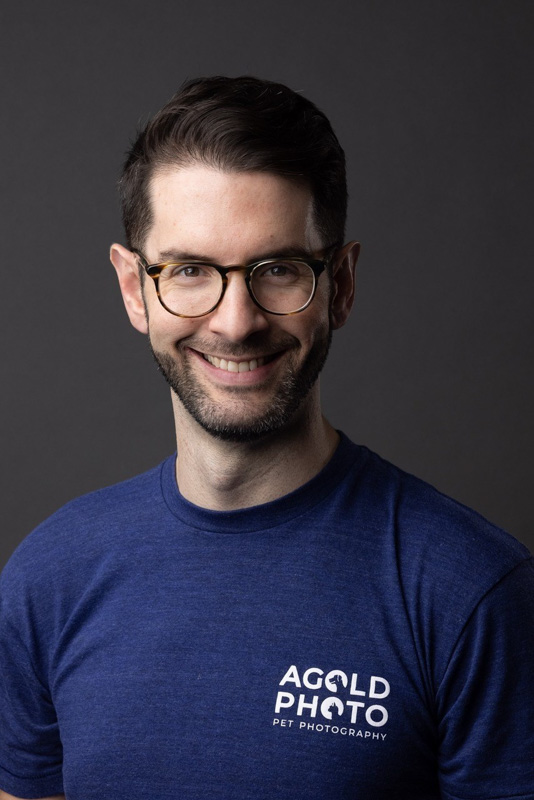 Could you have imagined then where your pet photography would take you?
Opening a pet photography studio was never a goal of mine. It was originally just a hobby, but once people saw the adoption photos I was sharing online, they asked me to take photos of their pets and it snowballed from there. I would encourage anyone reading this to follow their passions and you'll get to wake up every day doing something you love.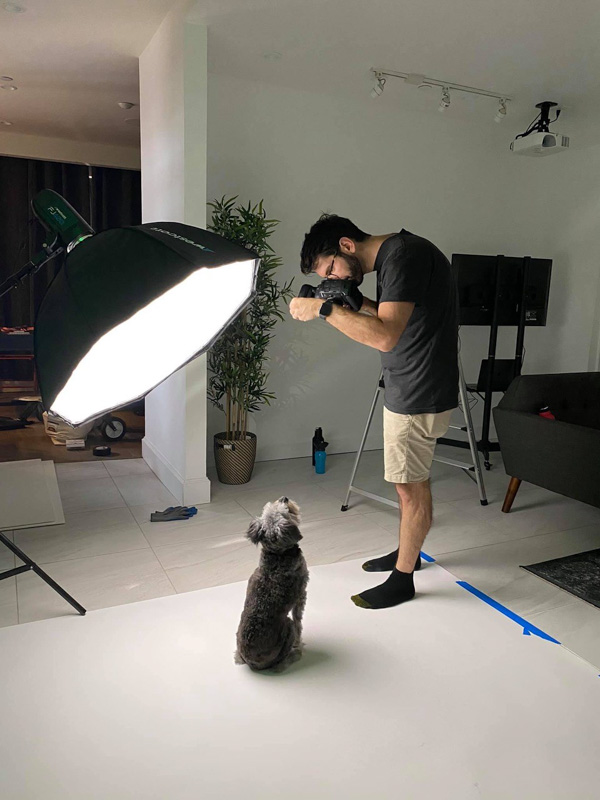 Have you learned more about animals through photography?
Every animal has a different and unique personality. Some are comfortable with the studio immediately and some need extra time to warm up. Some animals can be terrified of it, but we're able to create a comfortable environment where they slowly get used to the flashing lights and weird noises I make. We never force a pet to have their photo taken and we often have to skip over pets at the shelter if they're too scared.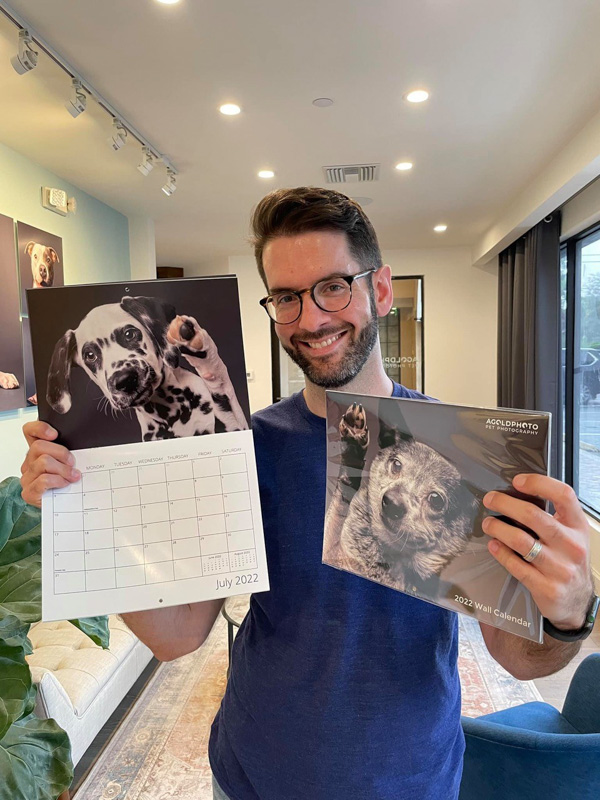 How have you made a difference for shelter animals through your work?
It means the world to me to be able to wake up every day and get to take photos of animals, not only for private families, but also for our local humane society. We have donated nearly $300,000 to animal charities through photography since 2016 [including sponsoring events at San Diego Humane Society].
There are thousands of rescue animals in shelters and rescues, every single day. It's important to adopt because animals in shelters don't thrive in that environment. They need a family to love and provide them proper activity and socialization, too.
Do you have pets at home?
My wife, Mary, and I have Bee, Rigby and Sierra. Bee was a foster fail dog Mary had prior to us meeting. I adopted Rigby when I worked for the Humane Society of Broward County, also before Mary and I met. Rigby is 8 years old now and is my first pet. I never had a dog growing up, so he is extra special to me. He loves attention and belly rubs and keeps our house safe from squirrels and the garbage truck.
Sierra, our cat, was abandoned by a neighbor of Mary's who moved and didn't take her with him. Mary started feeding her and the rest is history. I was allergic to cats my whole life, but after living with Sierra for a few months, she helped me get rid of my cat allergy.
What are some of the impacts that animals have on your daily life?
My wife and I get to meet and spend time with everyone else's pets. When we get home, Bee, Rigby and Sierra are always so excited to see us and it's wonderful to get such a warm greeting after a long day.
I have met and photographed over an estimated 3,500 pets since 2013. I would say that they all have had a small impact on my goal of operating a philanthropic pet photo studio.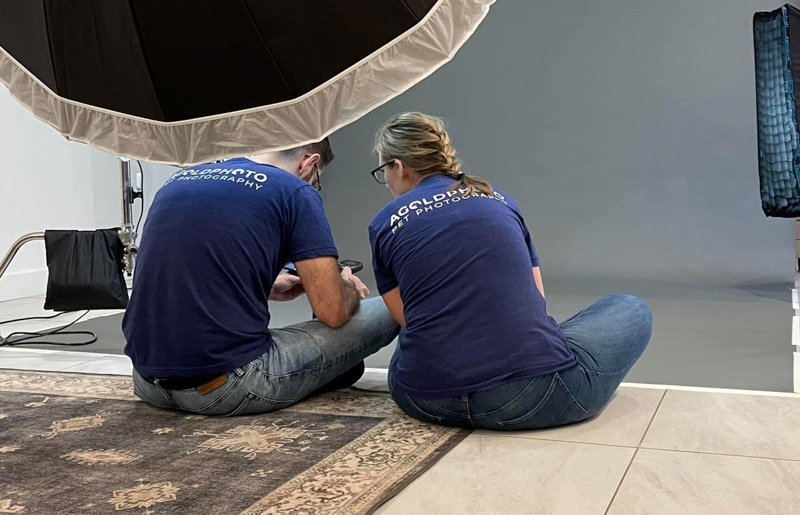 Do you have any tips for pet owners looking to capture expert photos of their furry friends this holiday season?
If you are trying to take photos of your own pets for the holidays, take their favorite treat and hold it right next to your camera lens and they'll look right at it. Another tip would be to get on their level versus taking the photo from above. Lastly, if you have a pet with darker color fur, you can take them outside for better results or have them face the window with your back to the window to give them more light.
…
See more of Adam's work at agoldphoto.com
---
Published: November 8, 2021