Animal People:
Robin Gunther
Founder, Baja California Spay and Neuter Foundation
When Robin Gunther moved to Rosarito, Mexico for an early retirement, she discovered her true calling. The former tech executive found that the animals in Baja California were facing frightening levels of overpopulation coupled with a lack of resources. Her efforts to help these animals and their owners culminated in her founding the Baja California Spay and Neuter Foundation. In our Animal People interview, Robin shares the powerful impact that small changes can make in a community — for both animals and those who love them.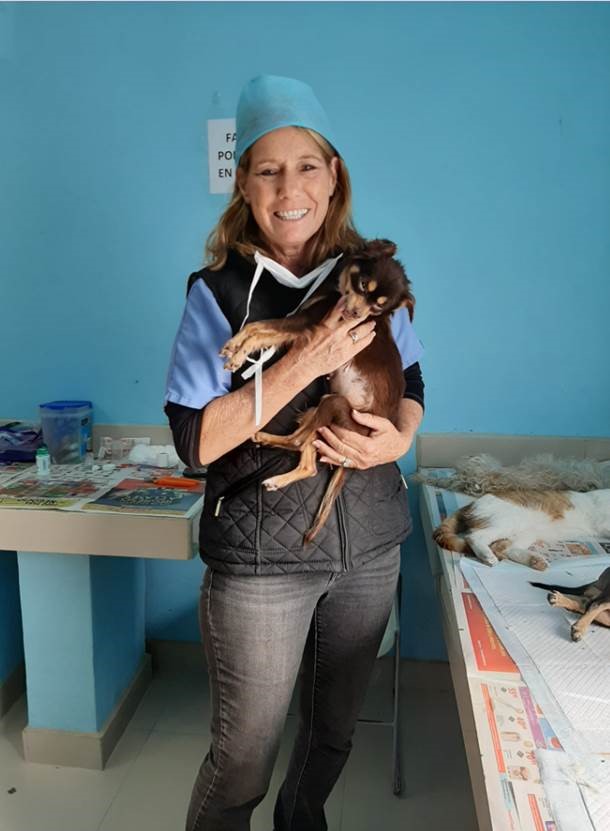 Have animals always been part of your life?
For as long as I can remember, I have loved all animals, especially dogs, but my father would not allow a pet. I would always feed stray cats and dogs in the neighborhood but could never keep one. Finally, when I was 9 years old, following an open-heart surgery complication, my father, in a weak moment, said, "What would you want if you could have anything in the whole wide world?" My answer was easy: a dog.
Once he was home from the hospital, I held him to his promise, and a blonde cocker spaniel named Buffy joined our household. At age 10, I won first place in a dog obedience competition with her. With her by my side, I was able to gain confidence and overcome incredible shyness. She was my constant companion and confidant until we said goodbye during my second year of college.
How did you become interested in animal welfare?
My career as a director of technologies with American Express paid the bills, but I had to retire to find my purpose. We lived in Phoenix and my husband was transferred to manage a maquiladora (manufacturing plant) in Tijuana. After a year and a half of him commuting, we decided I would take early retirement and move to Rosarito. Upon arrival, I was horrified at the number and condition of street dogs. Fourteen years ago, the dog pound only existed to control rabies, adoptions were very rare and most were killed 72 hours after capture.
What did you do to help the problems you were witnessing?
I tried to save moms and pups from the streets but soon was looking at 18 black puppies, a huge vet bill and no avenue for adoptions. It didn't take a genius to realize sterilization to reduce pet production would be the most impactful solution. I became executive director for a spay/neuter group until it dissolved in 2013.
I formed Baja California Spay Neuter Foundation to address the overpopulation issue, provide animal welfare education to the community and train veterinarians in a minimally invasive spay solution. To date, we have sterilized over 25,000 animals, educated thousands of children and trained dozens of veterinarians.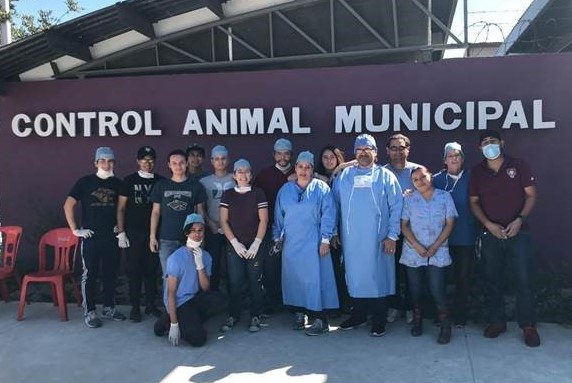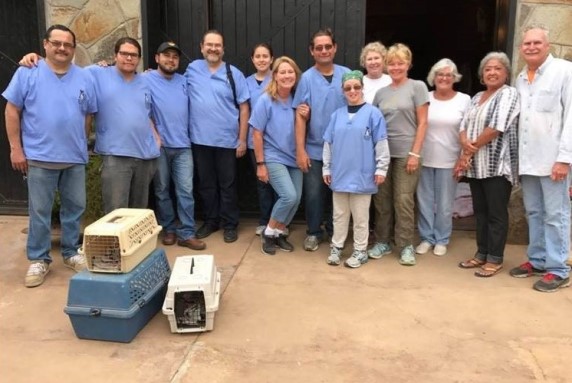 What does it mean to you to be able to change lives through your organization's work?
I am so privileged to be a small part of cultural change in Baja. I would not be able to live here if I did not think I was doing something to help improve the lives of animals. Although we have a long way to go, I am happy to see progress toward creating a happier and healthier community for both animals and people.
Initially, we had to beg people to bring animals to be sterilized and now we can't keep up with the need. Nothing thrills me more than to set up for a clinic and look out and see a long line of people with their pets, knowing all the lives that will be saved and improved.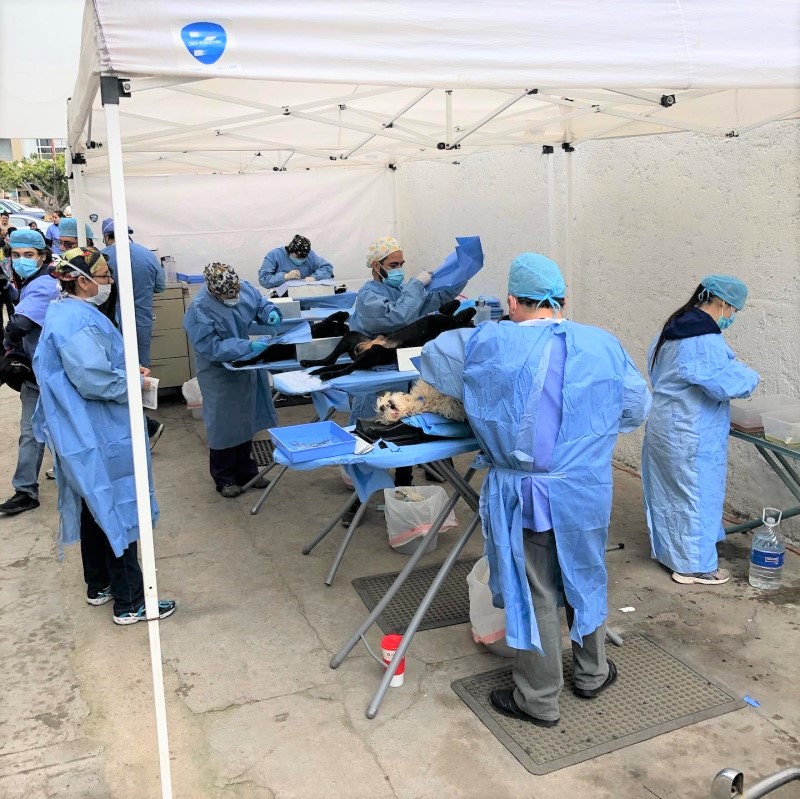 While your days revolve around animals, do you have any pets of your own?
It is a revolving door at our house. Many animals come for rehabilitation but end up staying if they are unadoptable. We said goodbye to four oldies during the pandemic and hello to three new arrivals. Currently, we are at six dogs, although my husband says my limit is five!
Our oldest, at 12, is a golden retriever named Cha-Cha, adopted with the intention of training for search and rescue. Unfortunately, she never had the opportunity due to hip dysplasia.
Gandhi is a 6-year-old white tripod shepherd from a small fishing village in southern Baja. Found injured on the street, he was delivered to us for hip surgery and sterilization. Instead of being adopted, he adopted us and became our new pack leader.
Roomba is a small 5-year-old shepherdy mix who is fiercely independent and blind, although she doesn't know it. She was a taco stand stray who came to us to recover from a car accident.
Leggs is a 5-month-old Rhodesian Ridgeback who was abandoned at Rosarito Animal Control after birth. We are still working with her as she is terrified of everything — including us!
Cocoa is a 4-year-old flat-coated retriever from Punta Banda, rehomed to us after her owner had a stroke.
Our latest foster fail is a 2-year-old border collie named Domino. On a regular visit to Tijuana Animal Control, this poor guy with TVT [transmissible venereal tumors], mange and a bullet in his leg caught my eye. He looked so sad I just couldn't walk past his cage. It was an instant attraction. I guess he felt the same way as he soon decided I was his person.
Not counting various community cats, my final pet is Gabriella, a 17-year-old African grey parrot. She talks up a storm, and when she is bored, she plays with the dogs by throwing them her pellets. Of course, they all line up and gladly play along.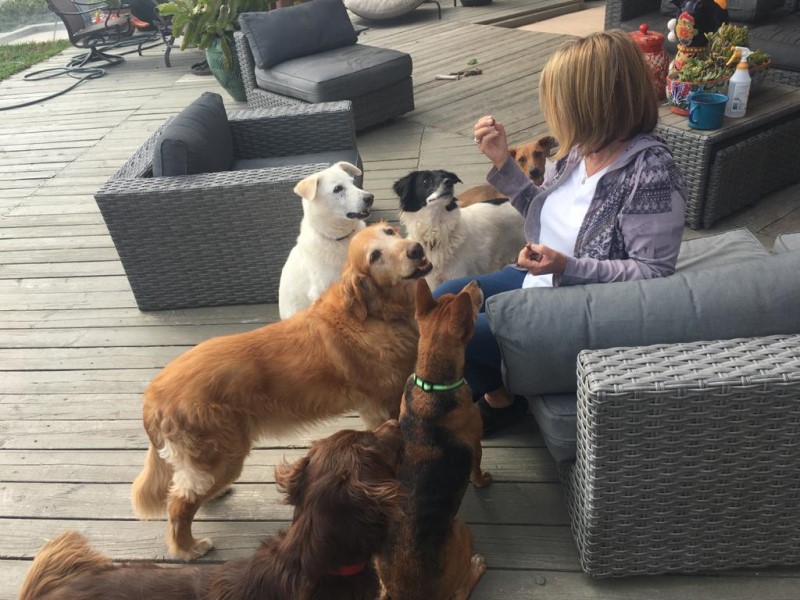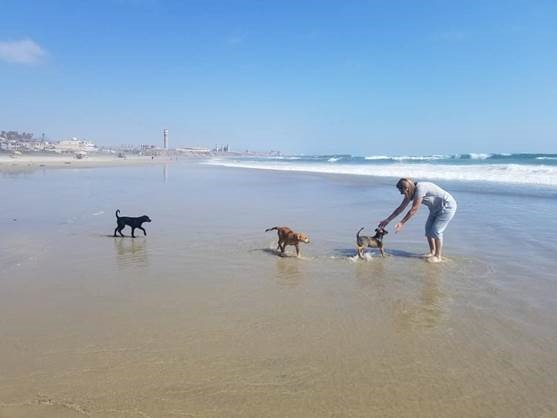 How do all of these animals at work and home influence your life?
They bring me joy, comfort, companionship and unconditional love and acceptance — without judgment. Who could ask for more? They are my life.
What are some of the challenges you deal with in animal welfare?
As in any country, a combination of finances and knowledge dictates the degree of animal welfare. With a minimum wage of $12 a day, many Mexicans cannot afford decent pet food let alone vaccines or sterilization. I am honored to help those with the will, but not the means, through Baja California Spay Neuter Foundation. Thanks to organizations like San Diego Humane Society, we also make regular trips to the U.S. to collect pet food and animal care items to distribute to those in need.
The pandemic hit our tourist town exceptionally hard and financial help is still needed to cover the basics like spay/neuter for most pet owners, meanwhile the emerging middle class desperately needs education. Basic needs may be met, vaccinations are affordable and flea/tick treatments may allow the pet to enter the house, but if they don't know how to train and care for their pets, they may still be at risk of ending up at animal control.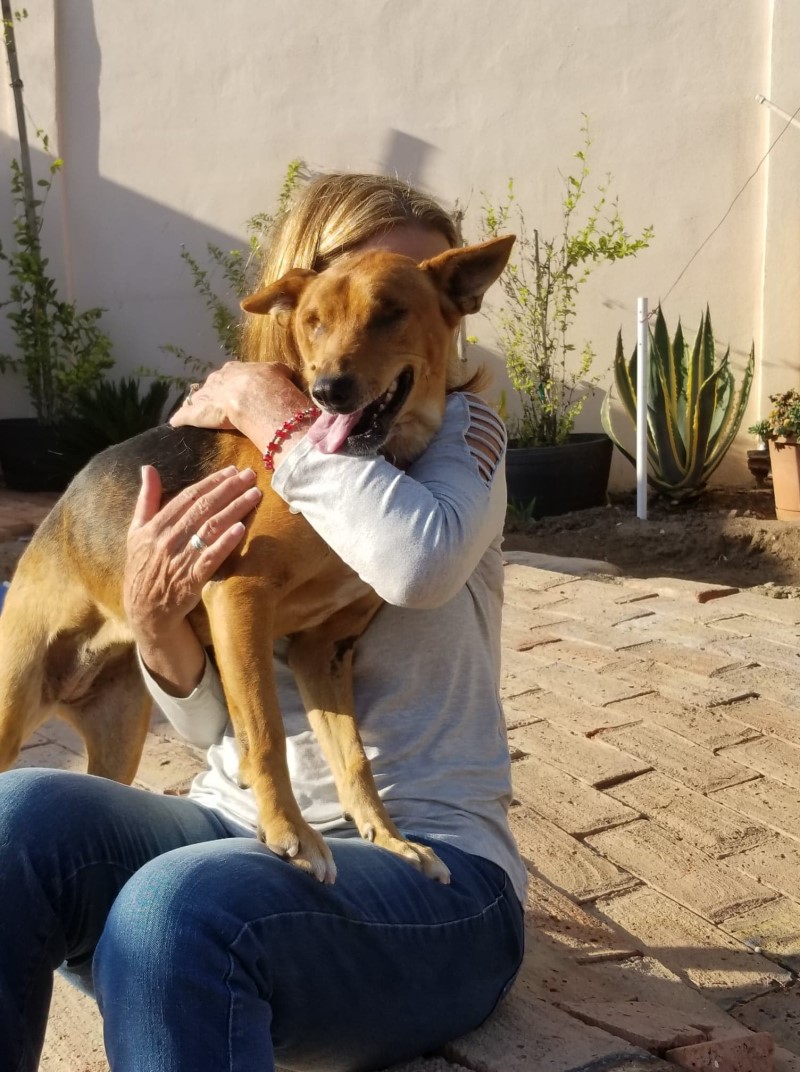 What are some small steps people can take to make a difference for animals?
As they say here in Mexico, add your grain of sand and together we make a beach. Every person young and old can contribute in some manner. It may be feeding a local stray or volunteering at animal control. You could foster a puppy or kitten until they can be sterilized and help out at adoption events. Share animal care information with neighbors or share a post for an animal in need. Collect and donate items needed to clean and care for animals. Consider sponsoring basic lifesaving animal care measures such as deworming, flea/tick treatments, vaccines or sterilization surgery. And best of all, the easiest thing anyone and everyone can do is to be kind to all animals.
Learn more about the work done by the Baja California Spay Neuter Foundation at bajaspayneuter.org.
Published: July 5, 2021