Animal People:
Janice Jordan
Co-Director of Friends of Ferdinand
Just because an animal is "different," it doesn't mean they are any less deserving of love. Janice Jordan, the Co-Director of the nonprofit Friends of Ferdinand, has devoted her life to making sure animals with special needs have the care and space they need to live their best lives. Janice created a safe haven for dogs, cats, cows, goats, chickens and any other animal needing a second chance on 8 acres of land, now named Elliott's Peace Camp Sanctuary. In our Animal People interview, she tells about the exceptional joy she's found with special needs animals, and the lessons they've taught her.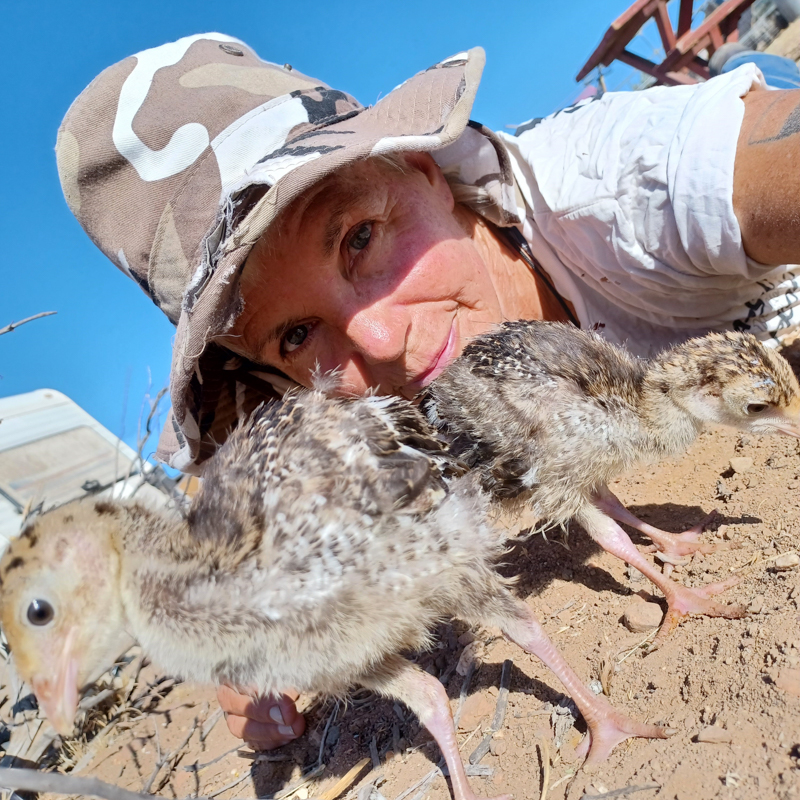 Who was the first animal to make an impact on your life and what do they mean to you?
The first animal in my life to leave an impactful memory was Ilya. I was about 2 years of age when my mamma and da adopted Ilya, a fluffy, attentive, playful and social dog, from San Diego's "pound" in 1966. My younger sister and I would hide under the living room table with Ilya and play with him. He was always patient and was always near us. One early afternoon playtime under the table was interrupted when Ilya ran out from under the table, through the front screen door and bit a neighbor who was walking in front of our house, hitting a cane against the fence. The man told my da to get rid of the dog or he would sue. I remember relinquishing Ilya, and holding my da's hand as we walked back to the car, I turned around to look at Ilya. He was looking back at me. I did not want to cry out loud and I held my sadness inside until my stomach hurt. I believe Ilya was protecting me and my sister that day.
What inspired you to go into the field of animal welfare?
In my elementary school years, I would bring home lizards, birds, cats and dogs. As an adult, I wore many other hats before officially working to serve the lives of our animal relations. I was working for another animal rescue when I decided to head out on my own. I observed that special needs animals and bottle babies needed a compassionate space to call their own — a space of safety where they could move at their own pace without interference of humans or other animals. I founded Friends of Ferdinand and registered with the State of California as a charitable organization.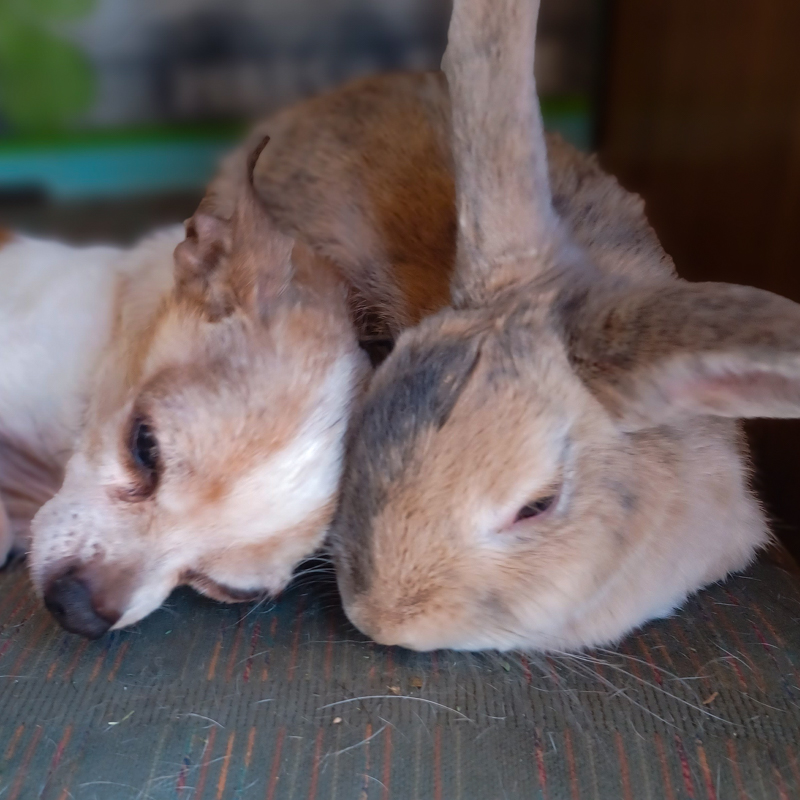 What draws you to work with special needs animals?
I jumped in head first to assist special needs animals when I observed that they are often the first to be abandoned, relinquished and euthanized. I wanted to somehow even the playing field of life for furry, fuzzy and feathery friends who needed more attention, more patience and more interaction than "normal animals." Someone at an adoption event once told me he was going to the shelter to find a "normal dog" after looking at the animals available at my event. Their lives are as important as ours, and we need to live in kindness with them.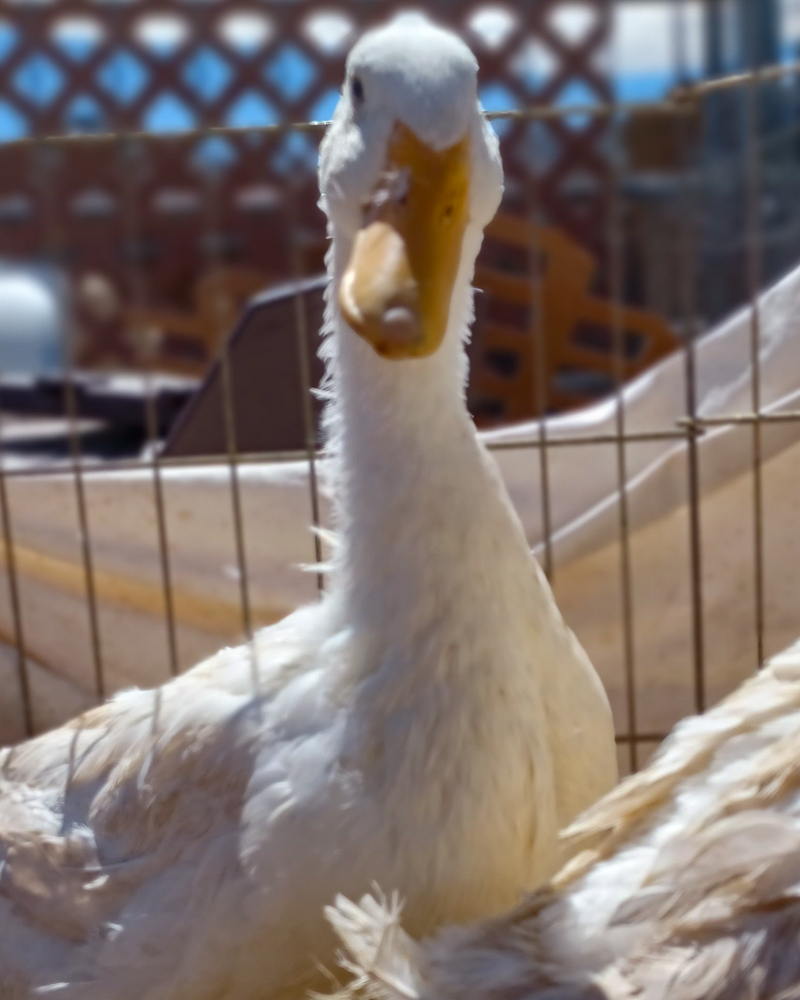 What does it mean to you to be able to share your life with these special animals?
Every day is a challenge, and every moment is magic at Elliott's Peace Camp Sanctuary, the physical location of Friends of Ferdinand. Unfortunately, special needs can also mean a potentially short life, illness and hospice care. I do my best to create a space of laughter and happiness. When we lose an animal, we all (human and animal) feel the pain and the void of losing a loved one. When I personally have to process a loss, the one statement I share is, "we wish they could live forever." Mourning time is often short, as there are usually 10 more waiting for safety. The greatest gift I can give to the memory of a lost animal is offering life to the next one in line.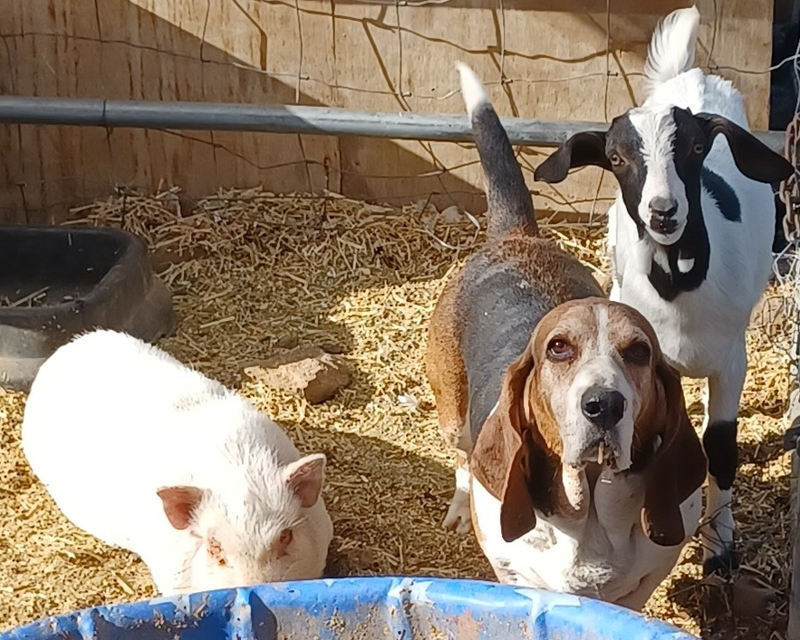 Do you have any pets outside of the sanctuary animals in your care?
I have a few animal relation family members: Aidan the Dexter Cow, Bugsy, Gerald Hines, Tubby and Rolo, and a few more. My personal animals are great with the Sanctuary animals who arrive at Elliott's Peace Camp Sanctuary, and I allow them to show the newbies the ropes. Quite often, a special needs animal, especially an aggressive one, would rather deal with another animal than a human. As long as everyone is safe, I allow trust to happen organically.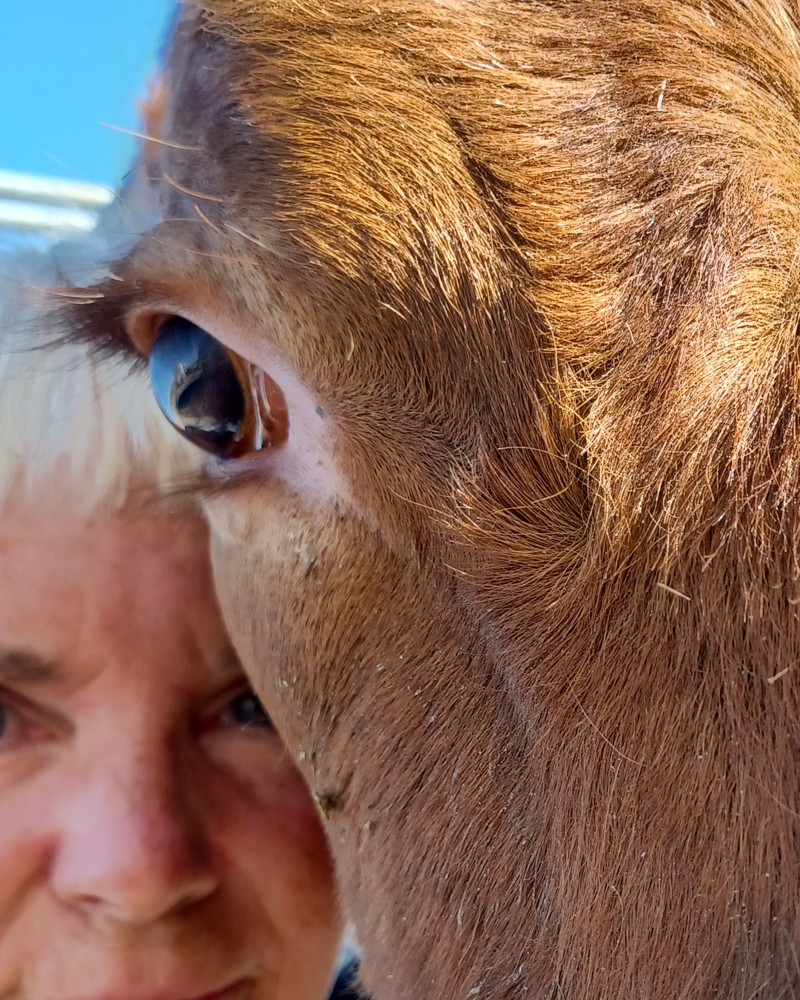 How does Friends of Ferdinand help people, in addition to animals?
As a trained counselor, I understand the importance of the human connection, but when a human cannot connect with another human, animals can provide that comfort and healing. Whether they are a war veteran, a survivor of sexual assault, domestic violence or gun violence, most animals can feel that conflicted energy and will sit with people. I have seen the benefits of animal therapy when I counseled war veterans suffering from PTSD, and offer therapeutic animal interactions at Elliott's Peace Camp Sanctuary for survivors of trauma. It is amazing to watch the healing happen.
---
…
Learn more about how you can support Friends of Ferdinand by following their
Instagram
, and email
[email protected]
for volunteer opportunities.
Published: July 11, 2022