Animal People:
Brian Maienschein
Assemblymember for California's 77th District
Through his career in public office, Assemblymember Brian Maienschein has been an outspoken advocate for animals. Asm. Maienschein has partnered with San Diego Humane Society for over 10 years to promote pet adoption and create better futures for animals in San Diego County, and uses his legislative role to create new laws protecting animal rights. In our Animal People interview, he shares why these issues are so important to him and how he plans to continue making a difference for animals in need.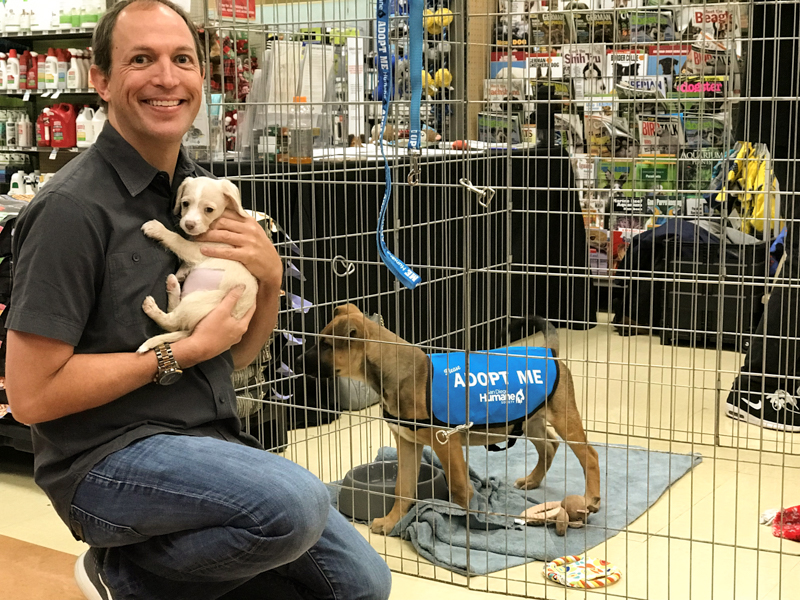 How have you used your platform to create change for animals?
I am proud to have authored more animal rights and protections laws than any other legislator in California. In the last several years, I have worked hard to help strengthen laws against animal abuse, euthanasia, hunting, poaching and a variety of other important issues.
In 2014, I authored AB 1810, which repealed the requirement that animal care facilities "shall" euthanize an abandoned animal after 24 days. Instead, rather than euthanizing these abandoned animals, animal care facilities are now required to turn them over to animal control, humane societies, the ASPCA or other rescue organizations, provided that the shelter has agreed to take the animal. As a result, this bill has saved the lives of tens of thousands of abandoned animals across San Diego County and the state.
In 2018, my bill AB 2300 was signed into law, authorizing veterinarians to earn up to six of their required 36 hours of continuing education coursework by performing pro bono spaying and neutering. This reduces fiscal impacts as well as euthanasia related to animal shelter overcrowding.
And in 2019, my bill AB 415 was signed into law, making an impact for pet owners experiencing domestic violence. This bill provides compensation for domestic violence survivors who are relocating with their animals, and requires that security deposits, pet deposits, or both are reimbursed. As a result of this bill, those experiencing domestic violence have financial help that allows them to keep their animals.
Do you have any new bills in the works to benefit animals?
This year, I am authoring new legislation to further our state's protection of animals. California has been impacted by devastating wildfires in recent years, and because of this, many animals are left behind in the rush to evacuate. My bill AB 1648 would require animal owners, as a condition to obtaining a kennel permit, to create a wildfire evacuation plan for their animals in case of emergency.
I have also introduced AB 2380 this year, which would address the issue of predatory lenders issuing consumer loans, primarily solicited to those shopping online for a pet, for the purchase of a dog or cat. This bill would help California block the puppy mill-to-consumer pipeline by blocking the profit center that exploits vulnerable customers and animals.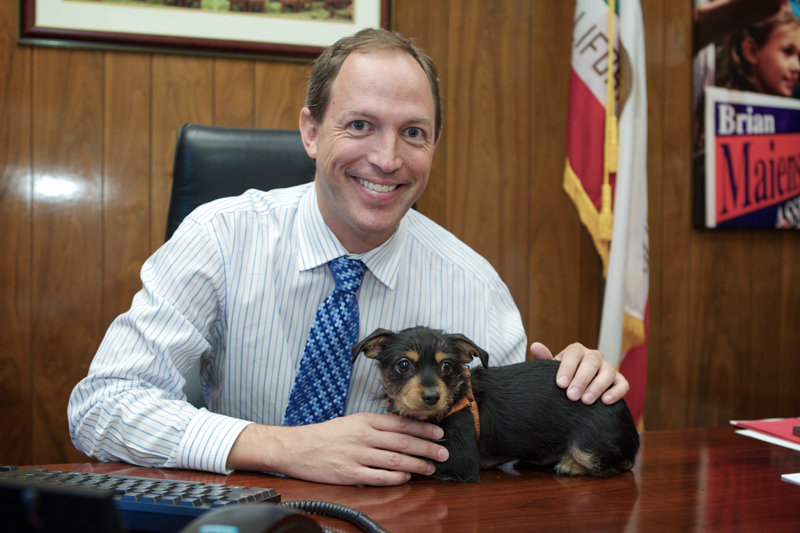 Are there any initiatives you've been most passionate about?
Over the past 10 years, I have partnered with San Diego Humane Society to host an annual pet adoption and donation drive to help better the lives of animals in San Diego County. This event allows community members to learn about the ways they can make a change in our community, find their next furry family member and donate supplies to help our region's animals. It's important that we continue the efforts we have made to educate San Diego County on these issues.
I'm proud of the work that San Diego Humane Society does each year to help so many animals and animal advocates in San Diego County. I look forward to our continued partnership and am confident that we will continue to make a difference in our community through our outreach and education.
Why do you think it's so important to adopt pets from shelters and rescues?
Far too many animal shelters are overcrowded with animals looking for their forever home. The next time you are looking to add a furry family member to your home, the easiest way to show compassion for your community is by adopting instead of shopping. Not only are you saving the life of an animal, but you're also giving back to incredible nonprofits like San Diego Humane Society who dedicate their work to serving the animals in our region.
Anyone can get involved in making San Diego County and our state a better place for animals. By choosing to adopt instead of shop, individuals are showing breeders that they value the safety and wellbeing of animals over profits.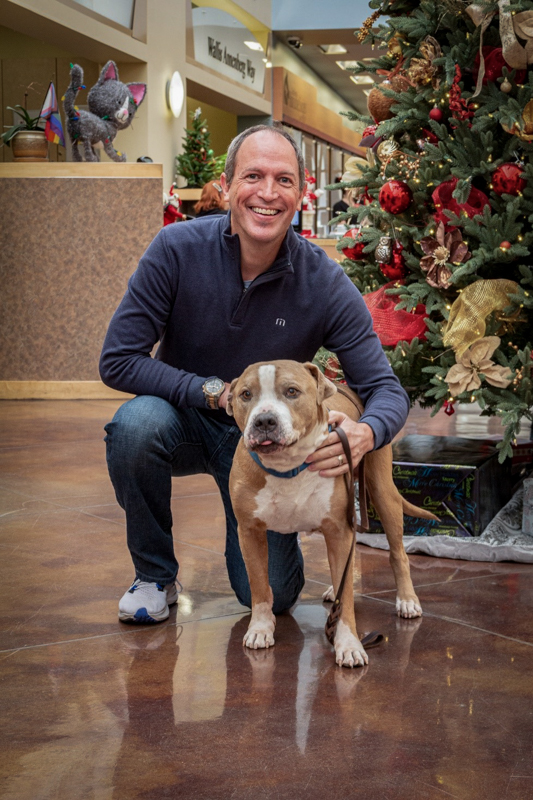 Is there an animal who has made a big impact in your life?
I was lucky to have spent a number of years with Jackson, my family's golden retriever. He unfortunately passed away a few years ago, but my family and I made wonderful memories with him that we remember fondly. My favorite memory was having Jackson join me for the ribbon cutting ceremony of the Rancho Bernardo Dog Park. I was proud to have secured $500,000 from the State Budget for drought-friendly upgrades to the park so that people and their pets can enjoy it for years to come.
---
Published: May 2, 2022