Animal People:
Mo Nuspl
Owner of Deft Brewing
Morris Nuspl, "Mo" to most, is the friendly owner of the popular (dog-friendly) Deft Brewery in San Diego. What most people don't know about the craft beer maker is his passion for rescuing Basenjis with his wife, Robin Nuspl. Mo shared what a lifetime of dog companionship has meant to them and how one special breed stole his heart.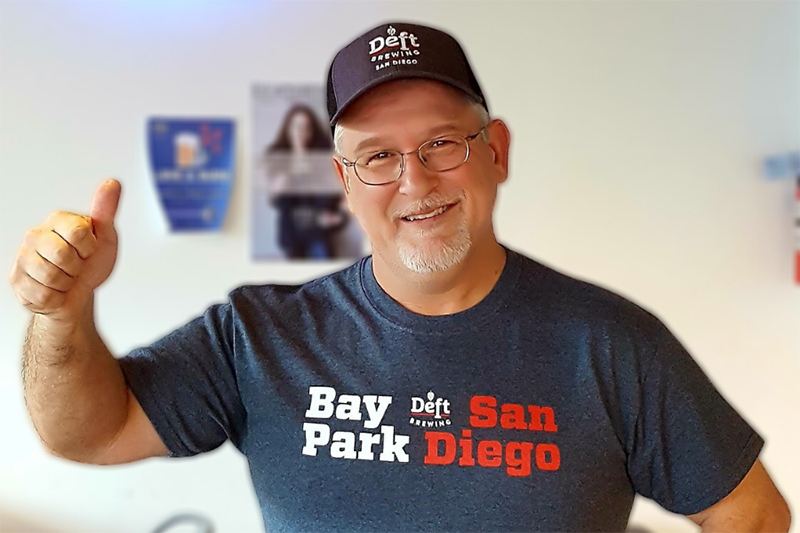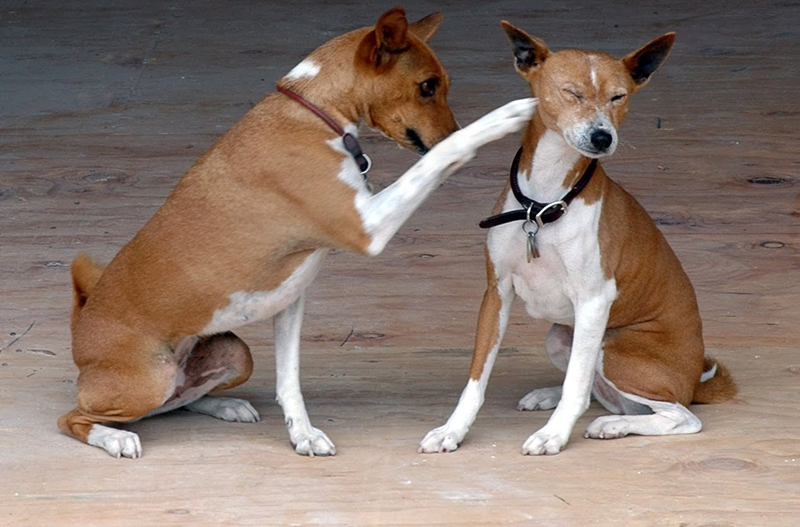 Who was the first animal to really make an impact on your life?
While we both had pets in our families going back to when we were kids, Cheetah was our first pet as a married couple and was in some ways our "practice child" before we become human-parents to our wonderful son, Elias. We adopted Cheetah in 1999, shortly before we got married. Cheetah, also our first of many basenjis, was the typical loveable "handful" – something that any basenji owner would understand. We like to say she was sweet, but at times a bit "spicy".
Out of your animals, is there one that you think has shaped the person you've become?
Cheetah's adopted sister, "Duma". Technically she was a "failed foster", as we fell in love with her as our foster dog and later we decided to keep her. Duma was found as a very sickly young mother, emaciated, flea-ridden and roaming around an elementary school's grounds, perhaps looking for the pups she had recently birthed. We picked up Duma from a rescue in San Bernardino and distinctly remember that long drive back to San Diego with her, shivering uncontrollably and looking so hopeless. We quickly found out that this basenji had almost no "spice" and was all sweetness. Together with Cheetah, they made a loving team that enriched our lives and motivated us to do a significant amount of adoption coordination volunteering over the past almost two decades for Basenji Rescue And Transport (BRAT).
Side note: "Cheetah" was our first basenji's given AKC name from before we adopted her. We chose the name "Duma" because it is the Swahili word for "cheetah". Cheetah and Duma spent most of their lives paired together in our home. Cheetah lived happily to be 20 years and 3 months old before passing in 2019, about a month after her sister Cheetah.
How else have you and Robin been involved with basenji rescues since falling in love with the breed?
Through BRAT, we have fostered numerous basenjis in our home, including Kirby and Banjo who were two End-of-Life fosters for whom we cared in their final golden years. Those two sweet, frosted-faced basenjis were probably mere days away from death, and instead they each lived an additional 18 months full of love and happiness with us. To us, experiencing that was the absolute definition of rewarding. Robin has coordinated the rescue, fostering, transport, and adoption for many basenjis. These four-legged family members also helped motivate us to, more recently, get involved with San Diego Humane Sosciety to host occasional benefit events at our dog-friendly brewery, Deft Brewing in Bay Park.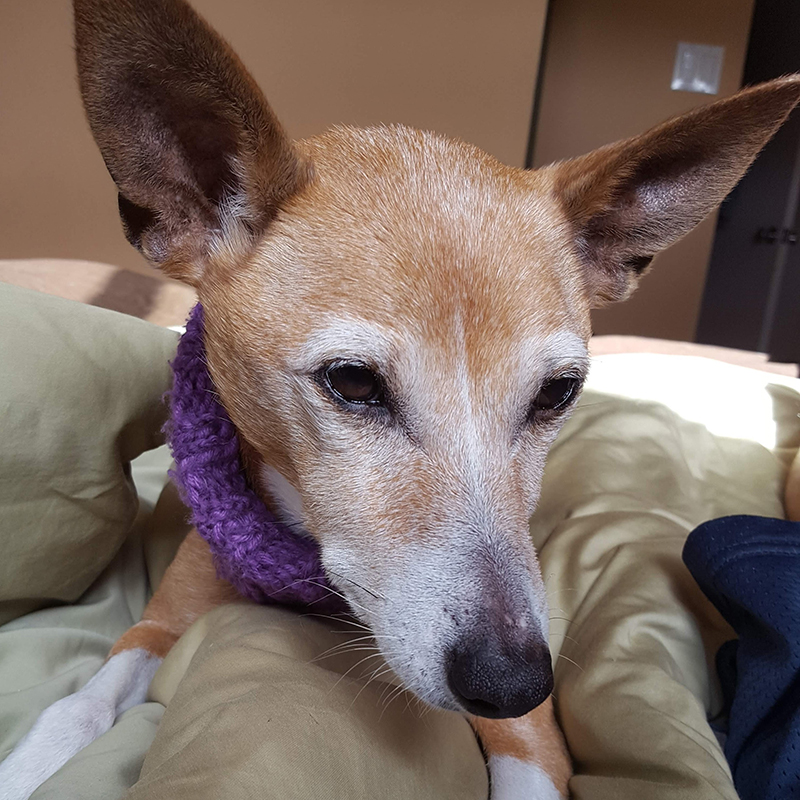 How have your pups changed your day to day life?
We will always appreciate that feeling of unconditional love from our pets and their natural ability to magically reduce human stress. Our basenjis, including our current basenji Lucy, have also helped our 12-year-old son Elias build a strong sense of responsibility and compassion as he grows up.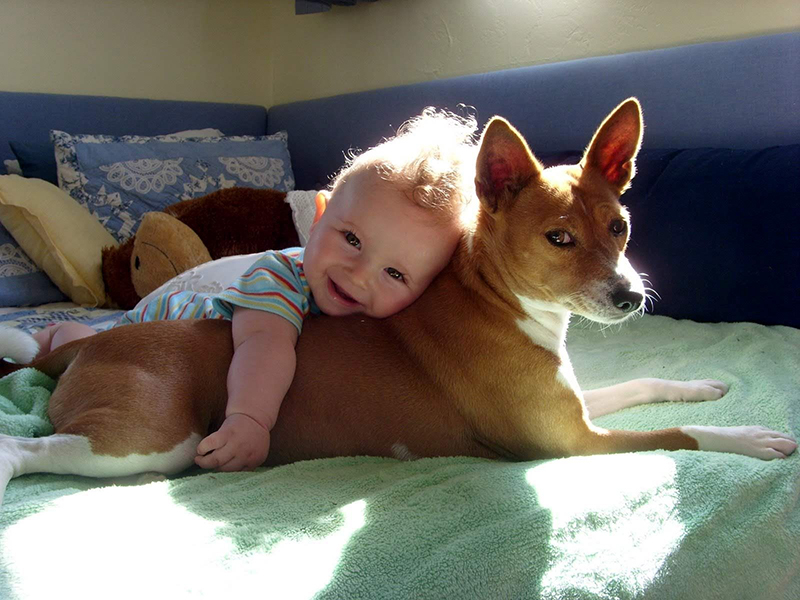 What are some ways you think others can make a difference in the lives of animals?
We always recommend adoption and hope that all to-be pet parents first consider adopting rescues. Adopting rescues or pets-in-need is a big step. However, there are many small steps that can be made instead or in addition, all of which make a difference. Small steps could include making donations, small or large, to rescue organizations. Small steps include stopping to help a stray dog, reading its tags and calling the owner. Small steps might also include promoting the need for spaying and neutering pets to help control the pet population. Small steps include educating others about the breeds and encouraging interested owners-to-be to do their homework.
Our involvement with BRAT has taught us that the more to-be pet owners know about the challenging characteristics of the breed, the lower the probability of eventual relinquishment, abandonment or mistreatment of that animal. Not everyone is cut-out for owning a more difficult or challenging breed like a basenji and we do our part to spread information and set expectations so that rescued dogs end up with adopters who are well-suited and well-prepared to do so successfully.
Published: March 1, 2021