Animal People: Matthew Nelson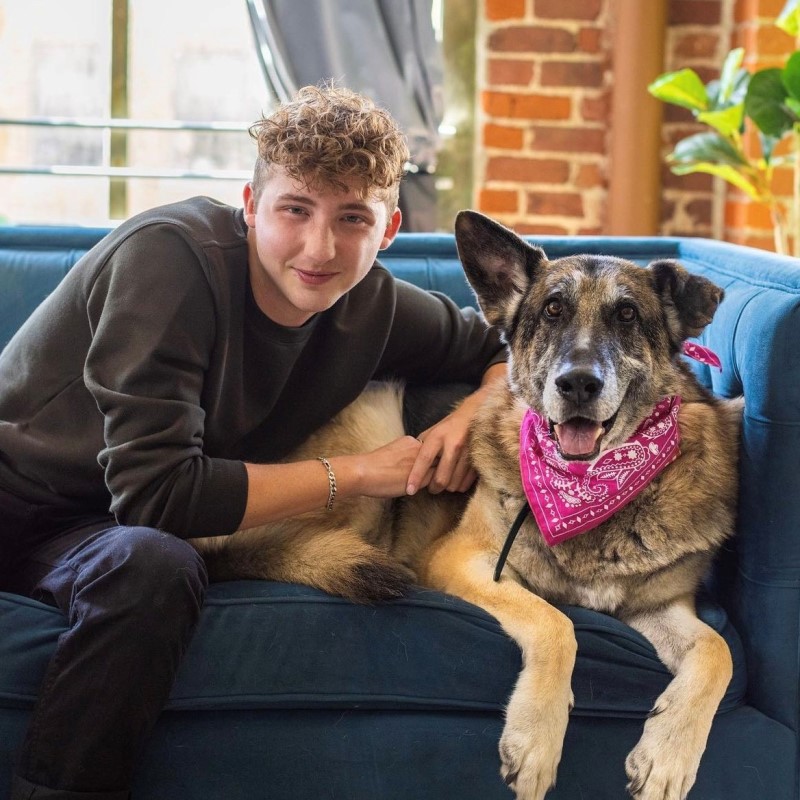 Founder of WeRateDogs
What started as a creative project on Twitter to spark some joy has exploded into a phenomenon that unites dog lovers all over the globe! Matthew Nelson created the account WeRateDogs to share the perfection he sees in every pup, because to him, every dog is a good dog! He also uses the brand's ever-growing popularity to support shelter dogs and pet owners facing steep veterinary expenses for their beloved animals, all with the help of his rescued senior dog, Doug. Matthew tells us about the rewarding nature of his work in our Animal People interview.
Who was the first animal to make an impact on your life?
My family always had a golden retriever. I can't think of a time during my childhood where one wasn't by my side, but the first one to have a profound impact on me was Zoey. We got her in 2013, shortly after losing our two previous dogs in a very short time period, as well as my grandfather, who I was extremely close with. My mom tells people that Zoey "saved our family," which I believe translates to her being the first positive for us in a long time. I was starting high school when we got her. My mix of social anxiety and typical teenage drama needed an outlet, and it just so happens that dogs are wonderful listeners. Her presence, as simple as it sounds, was a gift, and she helped my appreciation of dogs transcend the casual. I saw them for the unconditional love and humor they provided. As soon as I made my first Twitter account, Zoey started inspiring posts.
What inspired you to create WeRateDogs?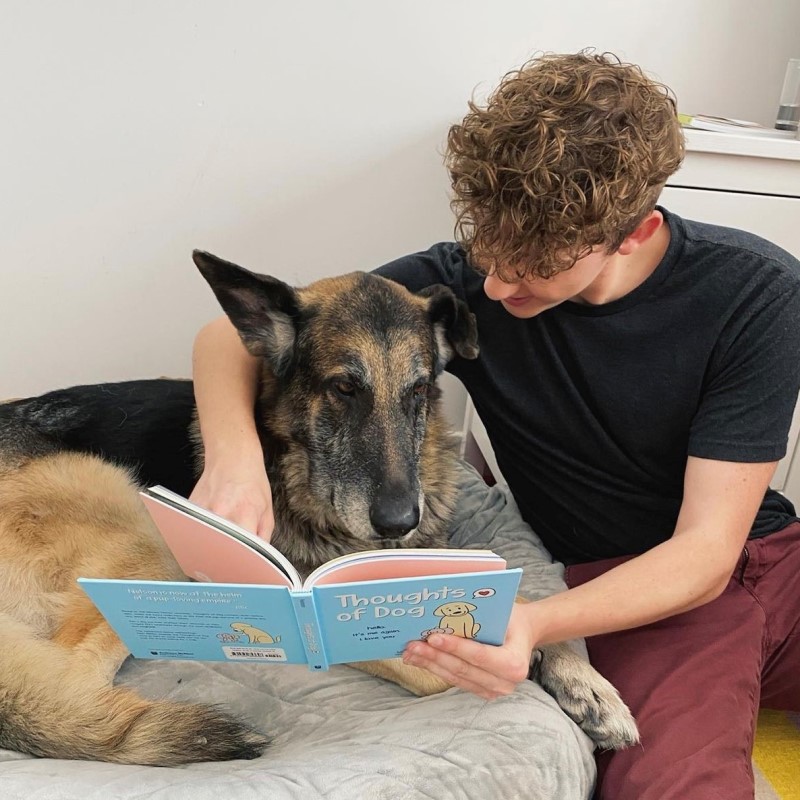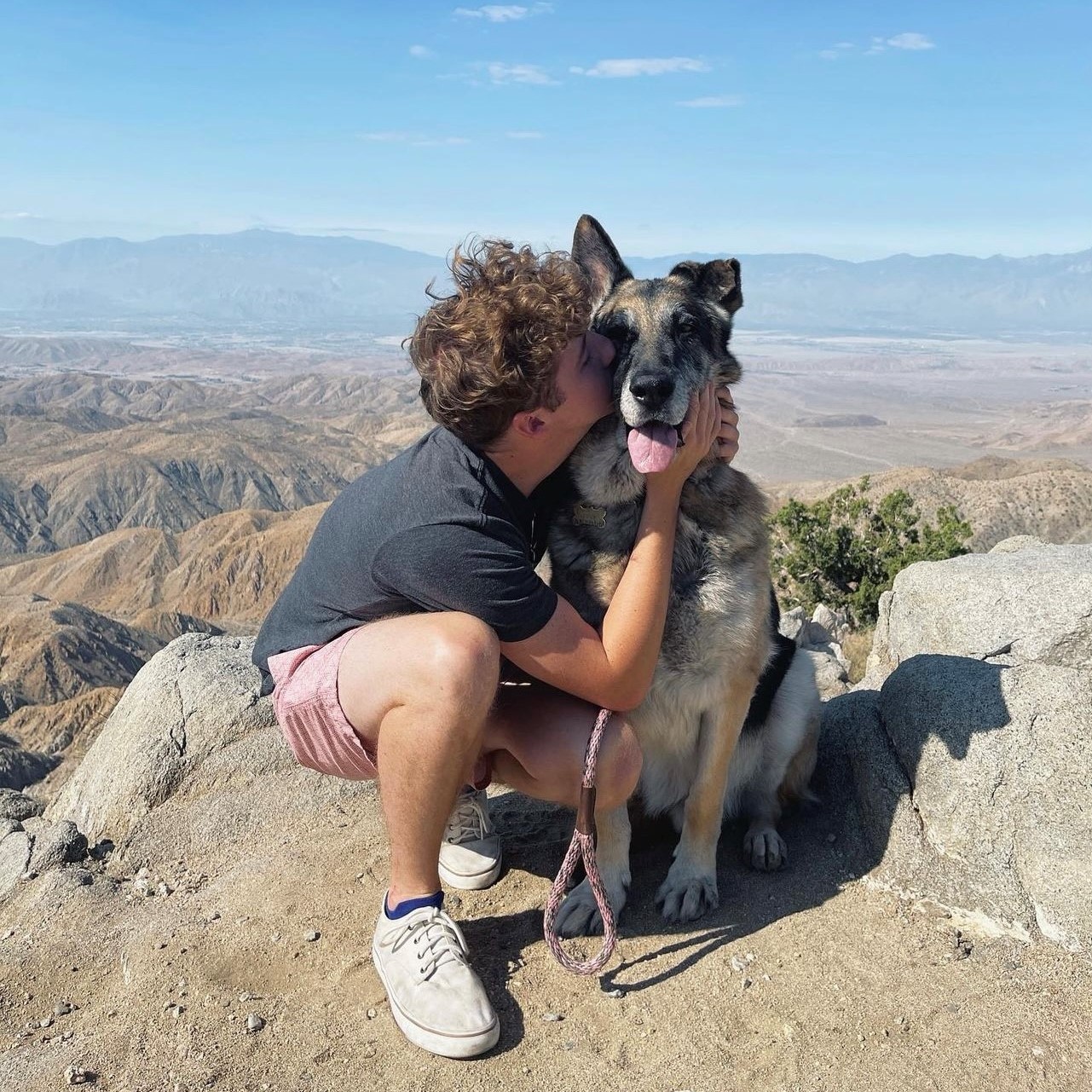 I struggle to pinpoint a specific inspiration for WeRateDogs. It was more of a creative experiment that surpassed my wildest expectations. By 2015 I had fallen in love with Twitter as a creative medium and the challenge of cramming your thoughts into, at the time, 140 characters. I also overestimated the time I'd be spending academically during my first semester of college. So, boredom and passion combined into this weird social media project.
Did you expect WeRateDogs to take off in the way that it did?
No. I thought it had a chance to get some laughs from those who already followed and engaged with my personal Twitter account, but I didn't expect to pass that account — one that I had been writing jokes on for two years — in a matter of six days. Every stage of this has been surreal, and it's wild to realize the concept hasn't even reached its full potential every time we think big about the future.
It's truly an honor, and our entire team takes the responsibility of providing this joy very seriously.
How have you used your platform to help animals in need?
In November 2021, I launched the 15/10 Foundation with a couple gentlemen who have been heavily involved in WeRateDogs for the past five years or so, John Ricci and Brian Canterbury. Our mission is to sponsor shelter dogs with medical issues who are unlikely to receive support in any other way, drastically limiting their chances of ever making it out of that shelter. We cover these preexisting conditions for the dog's entire life, making us the perfect companion to pet insurance, a topic we are also very passionate about. Part of being the biggest dog account on the internet is that people send us EVERYTHING. A portion of that inbound messaging is from families whose dogs are injured or ill, and they can't handle it financially. The need was so large we decided to do something about it. We partnered with Trupanion pet medical insurance to communicate its importance, and started our foundation. We've sponsored over 70 dogs with an average medical expense of over $4,800. To be able to measure success by the number of dogs saved, instead of likes or new followers, has given me and the rest of our team way more purpose.
Your well-known business partner has been your dog, Doug. How did he come into your life?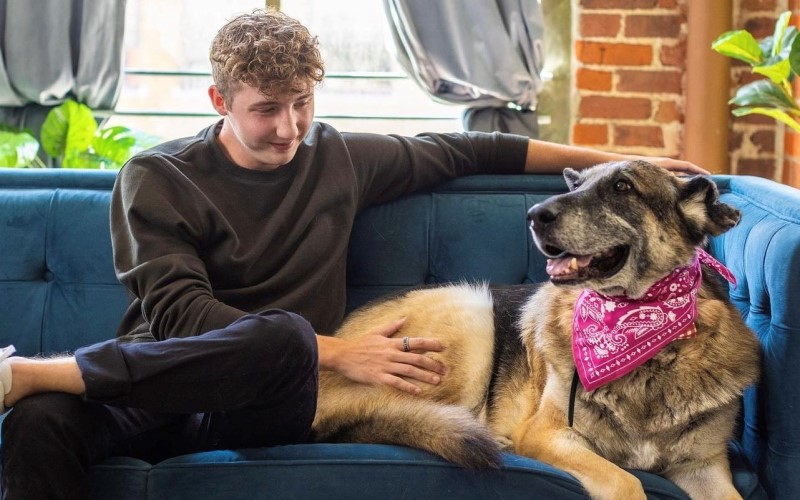 Mr. Sir Dougy Douglas first appeared on the page of a rescue I follow on Instagram. This was a rescue WeRateDogs had worked with previously, so when I knew I wanted him, I texted the owner of the rescue and he was mine by the end of that week. I moved to LA in 2019, away from my two family goldens, Zoey and Sizzle, so for a couple years I was the dog guy who didn't have a dog. In fairness, I wanted to be confident I could take care of myself before welcoming a pup. Still, I knew that adopting was a must. Not only would that align with my values, but it would set a tremendous example for my audience, who I would obviously share this dog with. The cherry on top was that he was a senior, reactive towards other dogs and has lifelong medical issues, like arthritis and ear infections. It means the world when we get submissions of senior rescues with the accompanying message that Doug and I inspired them.
I've been around dogs and running these accounts for so long that I really don't know how my day to day has changed by having them, but I imagine that they make me softer. I can be pretty blunt in my interactions with people, but I think the dogs erase some of that inside me.
Why do you think it's so important to rescue and adopt pets?
Rescuing is so rewarding. You're giving an animal who may have never experienced love and care, or one that recently lost it, exactly what they provide to the world. They provide unconditional love, and the least we can do is attempt to give it back to them. On WeRateDogs we obviously feature all dogs, purebred included, because they're all good dogs, but adopting has a much greater impact. There will always be someone to buy that $5,500 Pomeranian, but it's clear based on all the pups sitting in our shelters, that there won't always be someone for them.
---
Follow WeRateDogs for the latest ratings on Twitter, Instagram and Facebook, and learn more about the 15/10 Foundation at 15/10 Foundation.
Published: November 7, 2022