Animal People:
Megan Parry
Meteorologist and TV Personality
Megan Parry's outlook is sunny with a chance of fur! The ABC 10 meteorologist and TV personality has a passion for pets and has spent time outside of the studio volunteering at San Diego Humane Society. In our Animal People interview, Megan shares how her adopted dog Baby deepened her compassion for rescue animals.

Have animals always been a big part of your life?
I've been an animal lover my whole life, and I begged my parents for a dog when I was a kid. We finally got a Shih Tzu puppy named Bear when I was about 7 or 8 years old. I had so many pets growing up — hamsters, birds, fish, newts, a chameleon and a mouse — but my favorite was always our dog. Though I would say the animal that made the biggest impact on my life is my first dog I got as an adult, Baby.
I adopted Baby with my roommate and best friend after we graduated college. Baby was one of those dogs at the shelter that looked like he had been living on the street for a while. He was super thin with matted fur, and when I first met him he sat on my lap shaking and seemed terrified. I knew he was the one right away.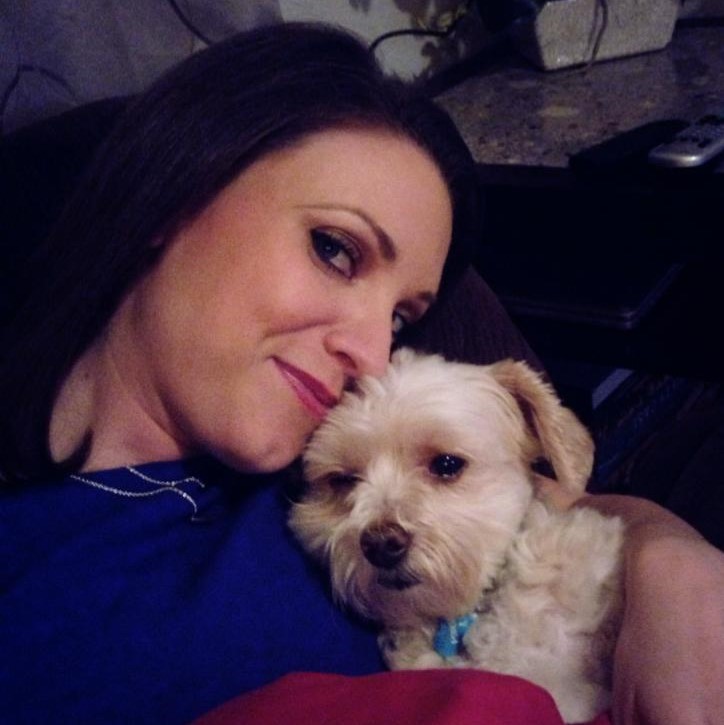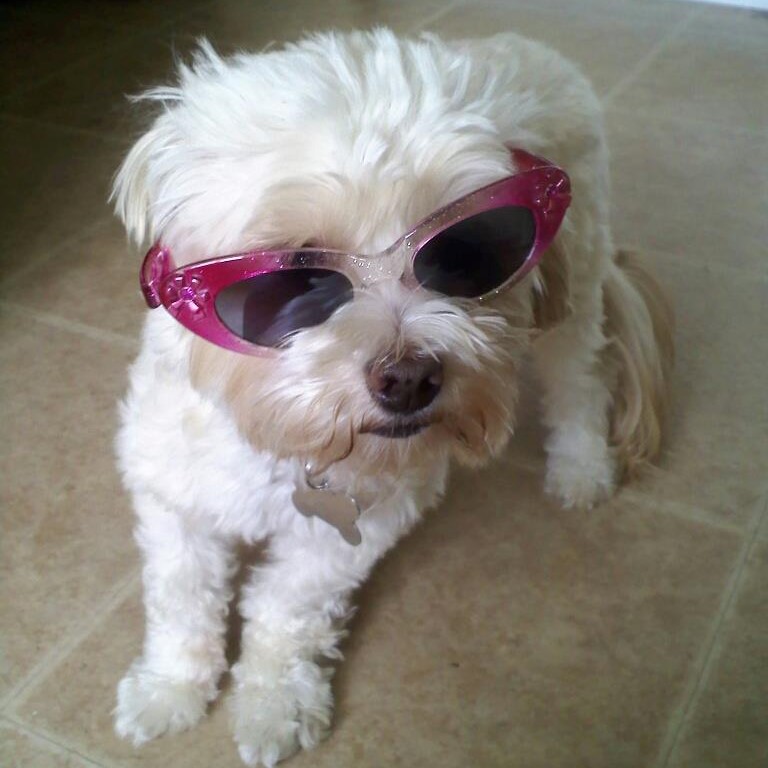 Did your journey into pet parenthood come with any challenges?
When we brought Baby home, he was no longer that terrified dog but actually quite aggressive, especially when it came to food. You could tell that he had been fighting for food and guarding anything he got while living on the street. He was actually quite scary at times, but we gave him so much love and time to learn to trust us. We knew he had a rough life and wanted to assure him that nothing bad was ever going to happen again. While he was protective around other people, he warmed up to us and was a sweetheart. That's how he got his name — he was just such a little Baby and melted in our arms when we held him.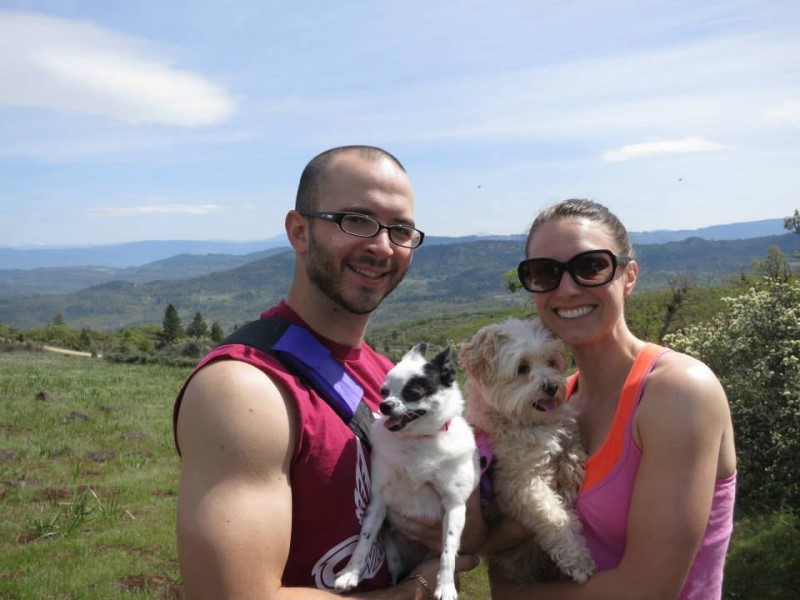 What has Baby brought to your life?
Baby was there for us when boys broke our hearts, when we were having a tough day or just needed a cuddle. He's the biggest love bug and always wanted to be next to us. I used to sleep with stuffed animals (yes, even after college) and the stuffed animals moved to the floor once Baby joined our family. Baby was the only one I needed.
A year after adopting him, I decided to go back to school and get my master's degree and move across the country to Mississippi. Baby came with me and I was so thankful for him — he rescued me and was by my side when I needed him the most. I didn't fit in my first year in Mississippi and had a tough time, but Baby was always there. My friend and parents took care of him my second year in Mississippi and I missed him so much. After that, I got a job in Oregon and Baby and I were reunited!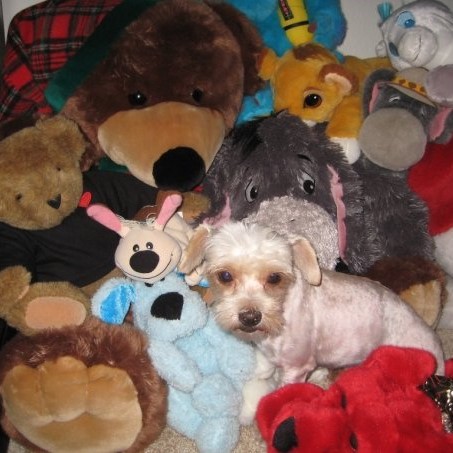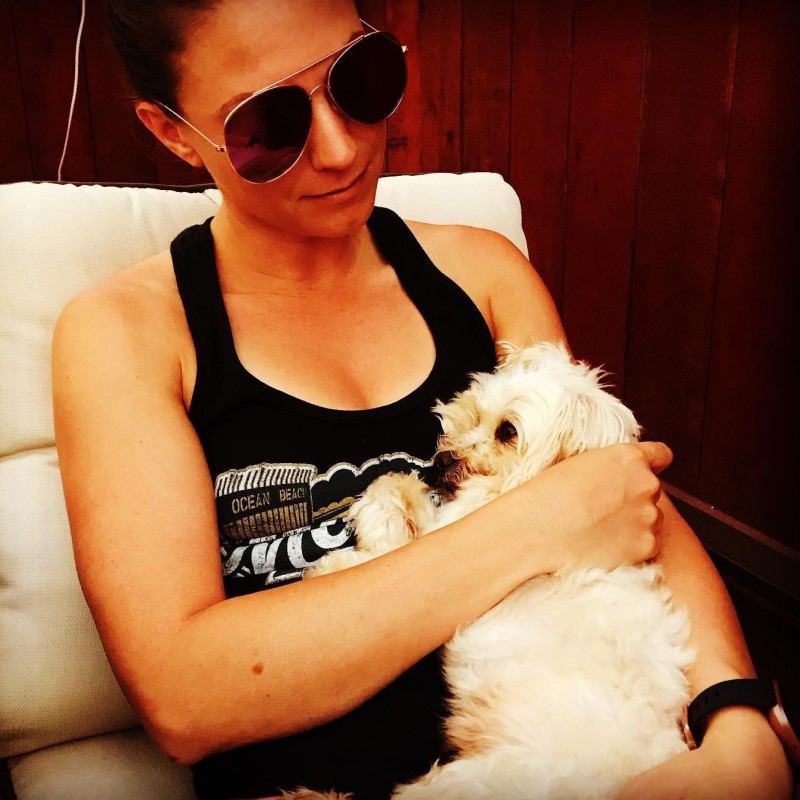 What have you learned through your life with Baby?
During the pandemic, I started working from home and the thing that I'm most grateful for is the special time I've had with Baby. He sits on my lap while I work, and we are pretty much inseparable. He's 16 years old now, and I love the time that I've been able to spend with him. I know he's also grateful to have me close and home so much. As Baby is getting older, I have become so much more maternal. I've become a more patient person and am constantly making sure Baby is happy and healthy.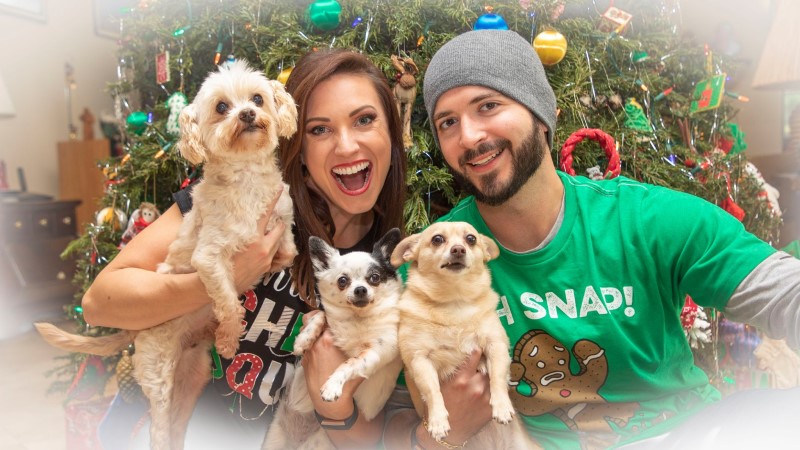 We heard you're also expecting a new human baby, congratulations! Has your fur family expanded since adopting Baby?
Eventually my boyfriend (now husband) moved in with us and he was the first guy that Baby didn't bark at or try to bite… I knew I had found the right guy for me and my pup. We eventually adopted two more pups, who I love so much and have very different relationships with. They are two Chihuahuas named Coco Chanel Sprinkles and Dolce Dior.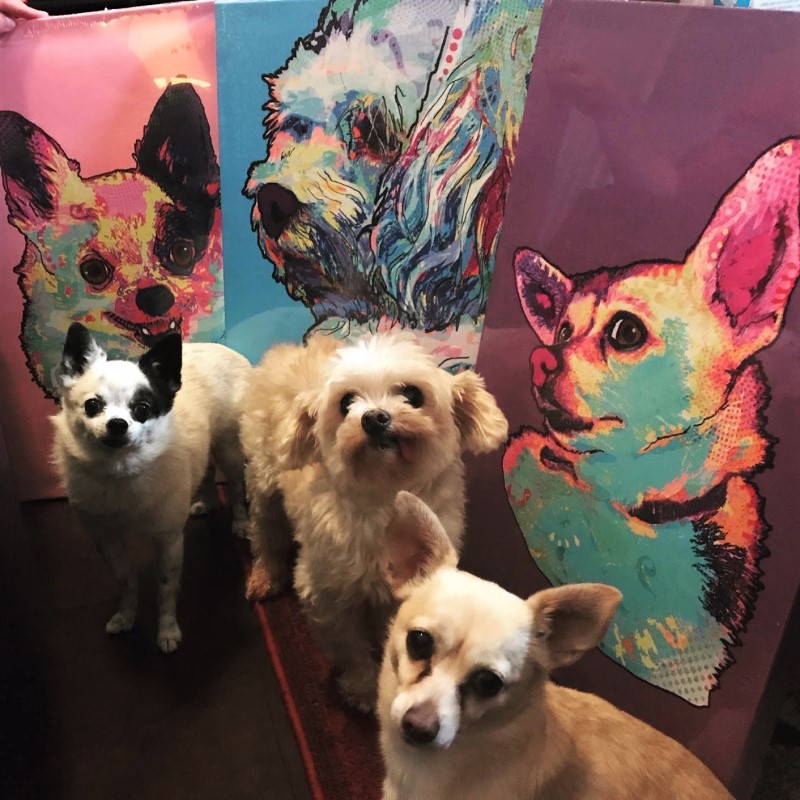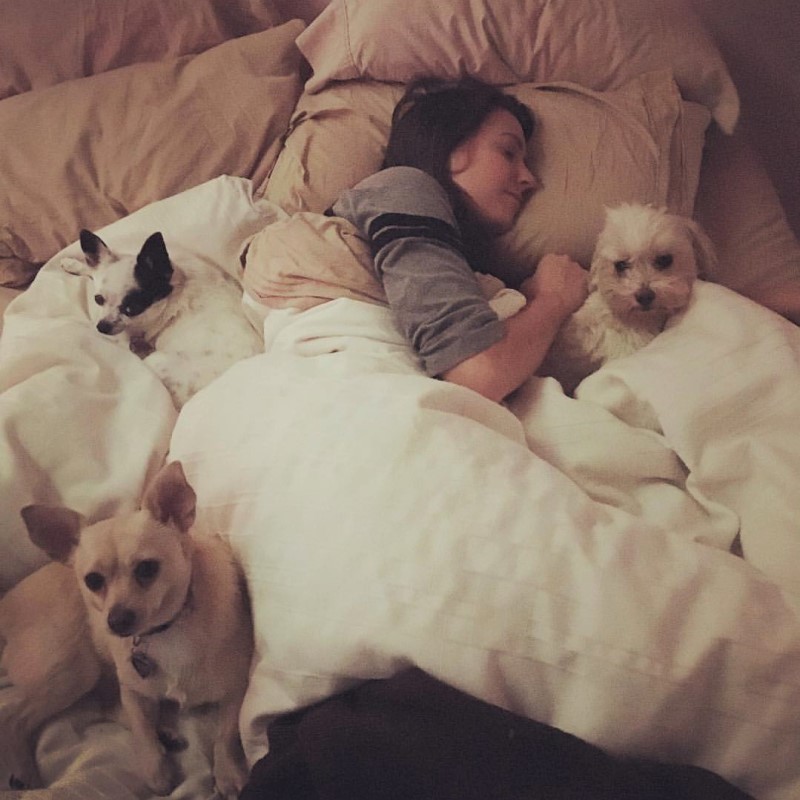 Why do you think animal rescue and adoption are so important?
I've adopted all three of my dogs and think it is very important that people adopt. There are so many animals waiting in shelters to find their forever homes. Not all counties are like San Diego, where all treatable pets are put up for adoption and won't be euthanized if there isn't space for them. I'm so upset when I hear people spent thousands of dollars on a special breed dog when that money could save so many shelter pets. Dogs are unconditional lovers, and shelter dogs appreciate being adopted and will give you so much love.
I adopt and spread the word about adoptable animals on social media, encouraging my friends and family to adopt. I also started a Pet of the Week segment at my news station (ABC 10 News San Diego) and have volunteered at San Diego Humane Society.
---
Published: September 27, 2021