Animal People:
Chris Poole
Cat Rescuer and Advocate
From wild big cats to feisty house panthers, Cat Man Chris Poole is a friend to all felines! Chris is passionate about rescuing cats and helping them thrive through TNR (trap, neuter and return). He found internet fame sharing the daily adventures of his cats, Cole and Marmalade, and uses his online platforms to educate and inspire others to help. In our Animal People interview, he tells us about the special furiends who have shaped his life and how he wants to make a difference.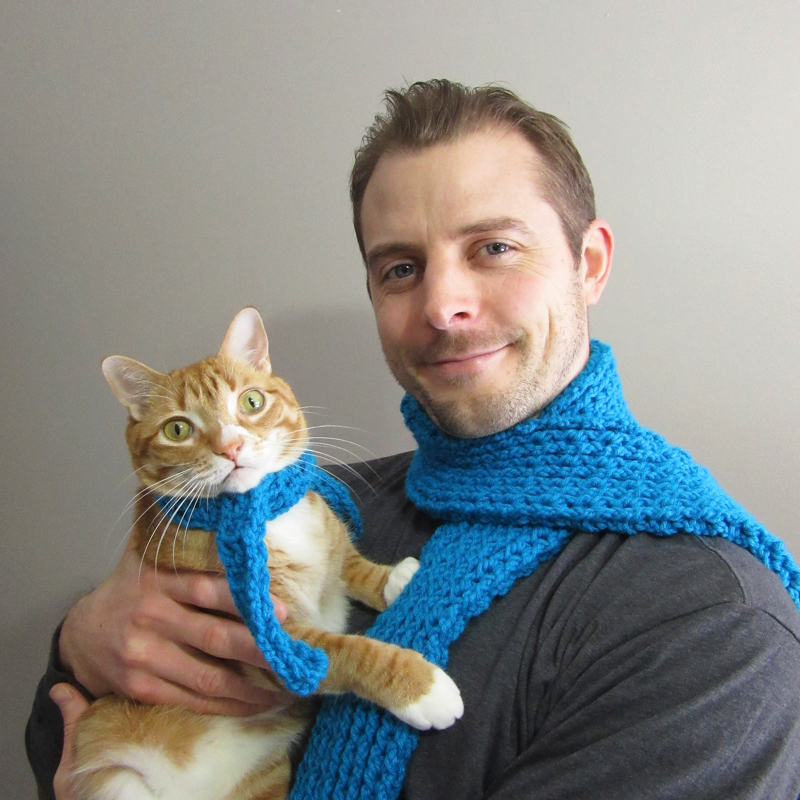 Have animals been a big part of your life since you were a child?
I've always been around animals. When I was growing up in England, we had dogs, cats, rabbits, guinea pigs, hamsters and so on. My mom had a black cat, Sarah, before I was born, so she was with me from day one. I've always gravitated toward animals and enjoy their company and playing with them — and cats have always been one of my favorite animals!
Since getting more involved in the animal world in 2008, my general goal in life has been to make a difference. Working with animals, especially ones you rescue off the streets, and literally turning their lives around is the best feeling!
Is there an animal who made a lasting impact on your life?
I fondly remember many pets, but I think the animal who had a big impact on me was a tiger named Snorkel. I met him when I used to work at Big Cat Rescue (BCR) in Florida. Snorkel spent his early years as a cub forced to pose as a prop with people for photos and then ended up caged for years at a family circus. Thankfully, he retired at the BCR sanctuary. Despite his rough start in life and health issues, he was ALWAYS happy to see you and would walk over to say hello and chuff (a tiger noise). He was a real pleasure to care for and I was honored to do so for many years. I'll never forget when we relocated him to a larger enclosure at the front of the sanctuary and he was running around like a youngster again — it was great to see him enjoying himself!
What inspired you to share your life with cats on social media?
I started my social media and cat video making journey in 2008 when I moved to America to work at Big Cat Rescue. In 2012, we adopted Cole, who was found on the streets by a friend, and he was living in a trailer with us at the sanctuary with a leopard as a neighbor! A volunteer I worked with at the sanctuary mentioned how black cats are often overlooked in shelters because people still believe in the silly superstitions. I grew up with black cats and always liked them, so when I heard that I decided to post videos of Cole to my personal YouTube channel to show people how cool black kitties are.
Then we made a video, 10 Reasons to Adopt a Lucky Black Cat, which went "viral" — so making Cole videos became my new hobby. I'd make tiger videos during the week and mini panther videos on my days off. Things just progressed naturally from there. Marmalade came along a year later and then things really started getting crazy!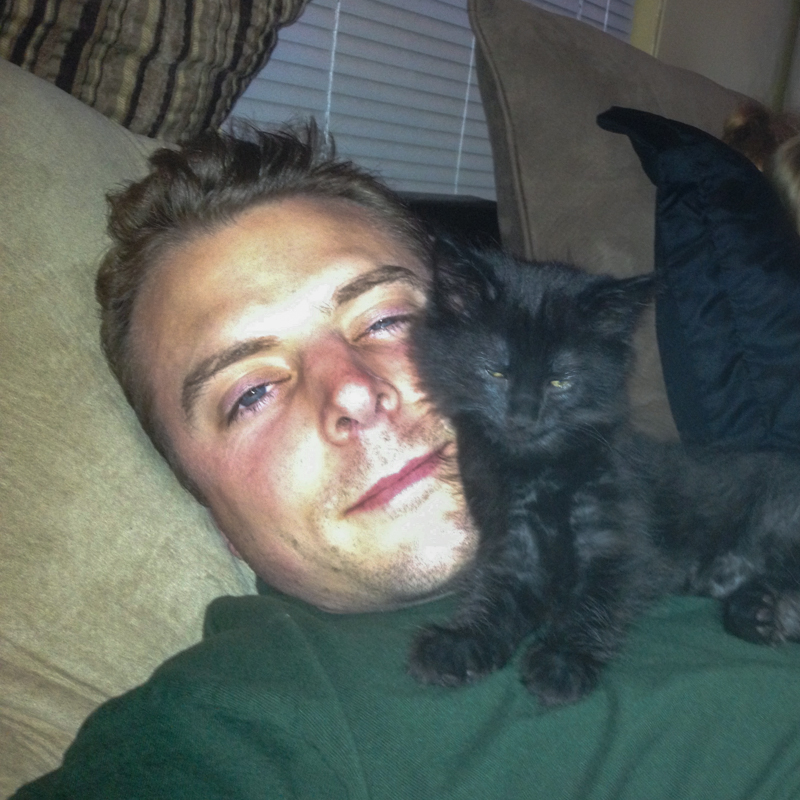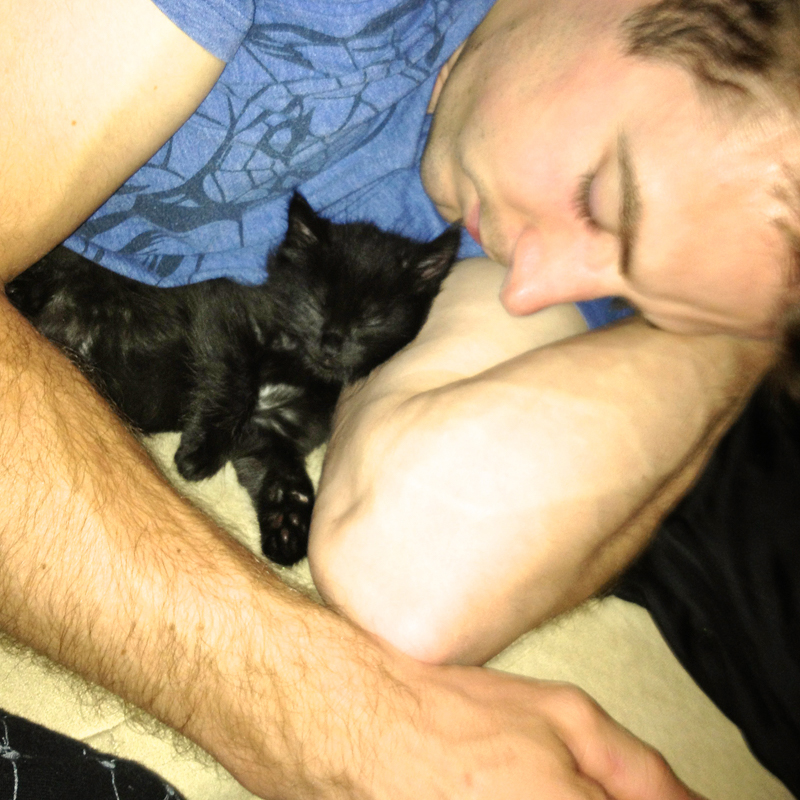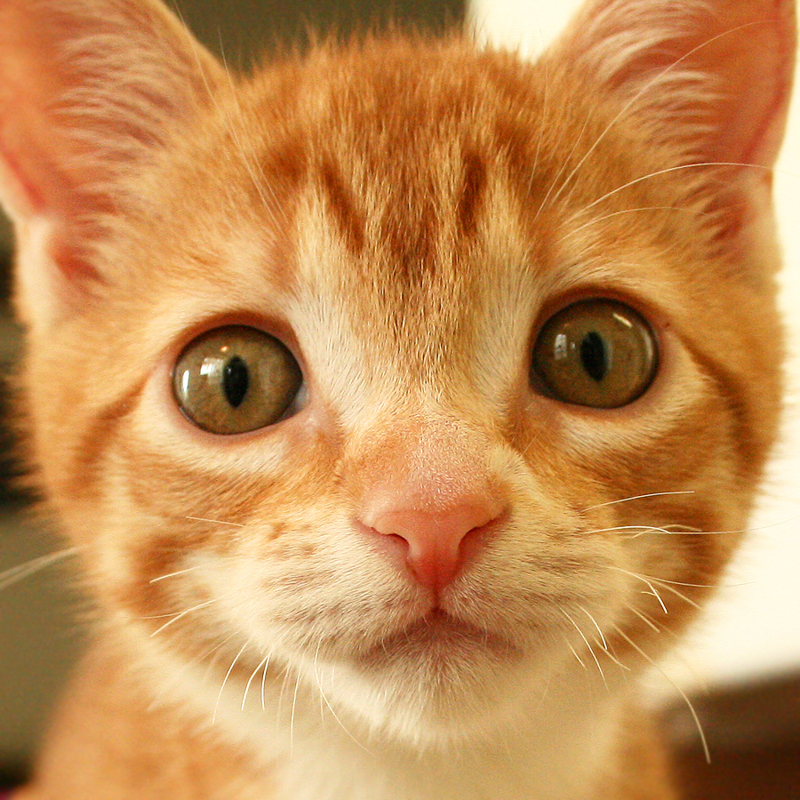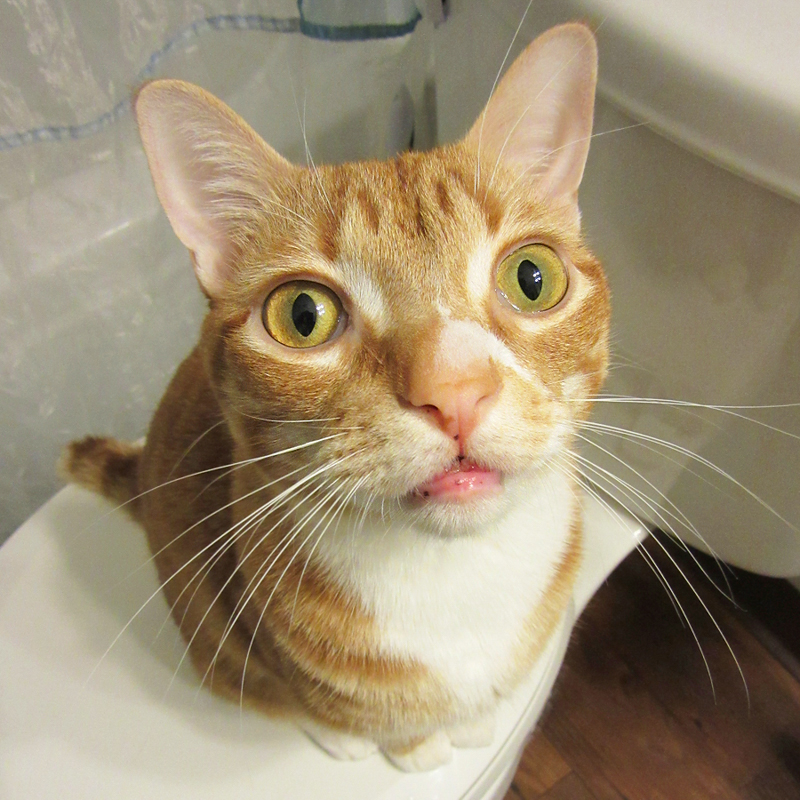 How have you used your online cat stardom to advocate for other animals?
We've always mixed in the silly, fun videos with videos raising awareness and trying to educate people. From the get-go, we did lots to promote adopting cats over buying from breeders, and, of course, the importance of spaying and neutering to help stop the pet overpopulation problem. We've learned a lot since Cole came into our lives and continue to do so. We've also highlighted cat health issues, and, more recently, I've become more involved in TNR and rescue. This led me to start my Cat Man Chris YouTube and social media pages to show more of that. I want to not only educate people but hopefully inspire others to get involved, too.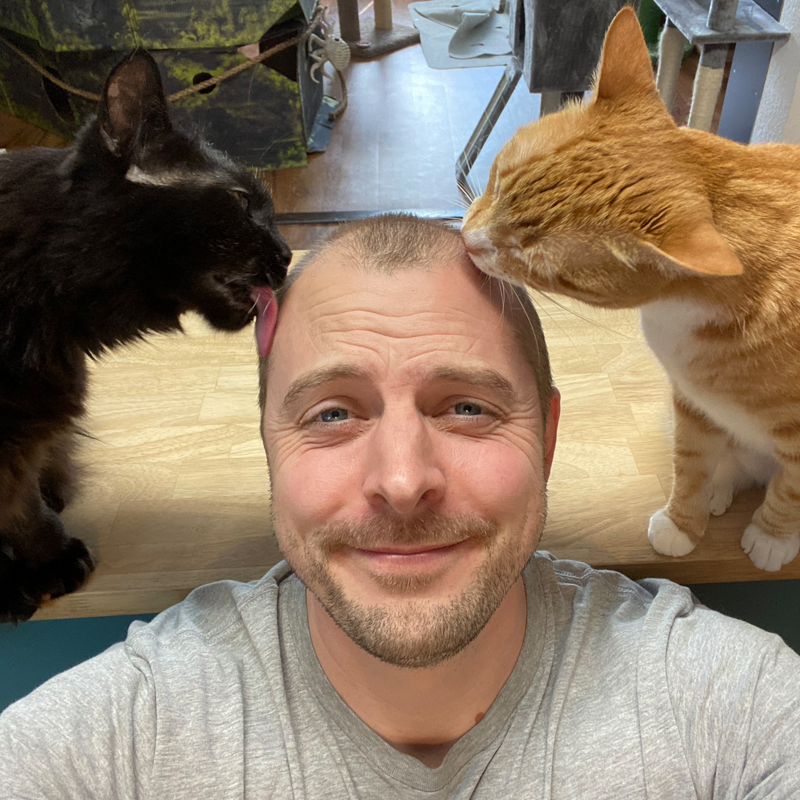 How did you go from caring for big cats to doing TNR for community cats and rescues?
When we were living in Illinois, my brother-in-law's friend had three kittens in her backyard. It was November and getting really cold, and she hadn't seen their mom in days. She'd been leaving out food but was really worried with no mom to protect the kittens from the cold. I knew I had to help, so I went to our local farm supply store and purchased a few really basic (and not very good) live traps. My friend Christine Hubbard, founder of Love Your Feral Felines, gave me some good advice, and after a few hours we were able to trap all of the kittens! That was my first official trapping mission. After saving those kittens, I started to get more involved and I kept getting more messages for help. I've learned a lot about this work through friendships I've made with local shelters.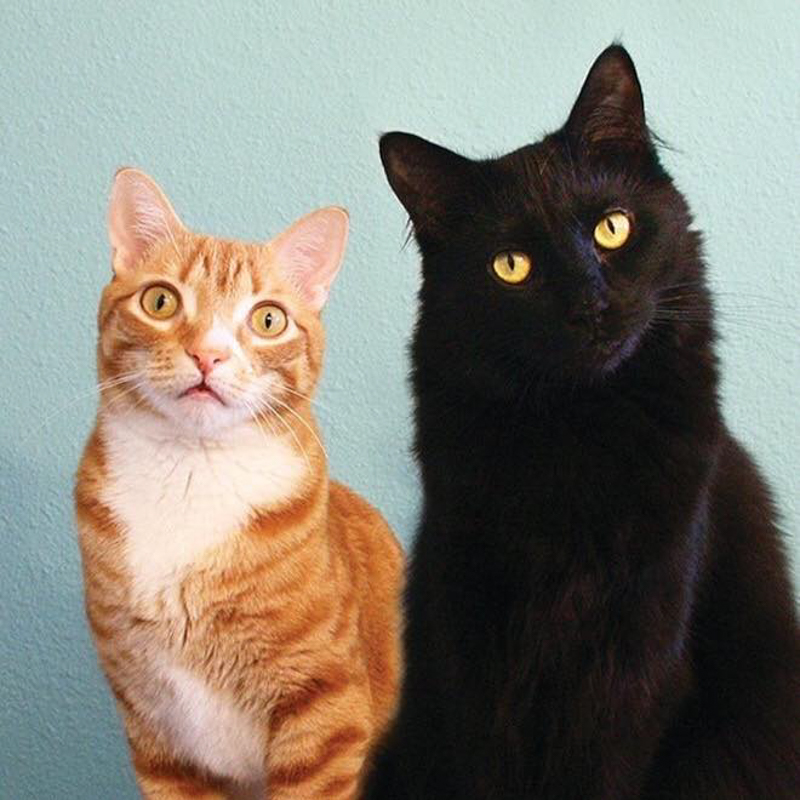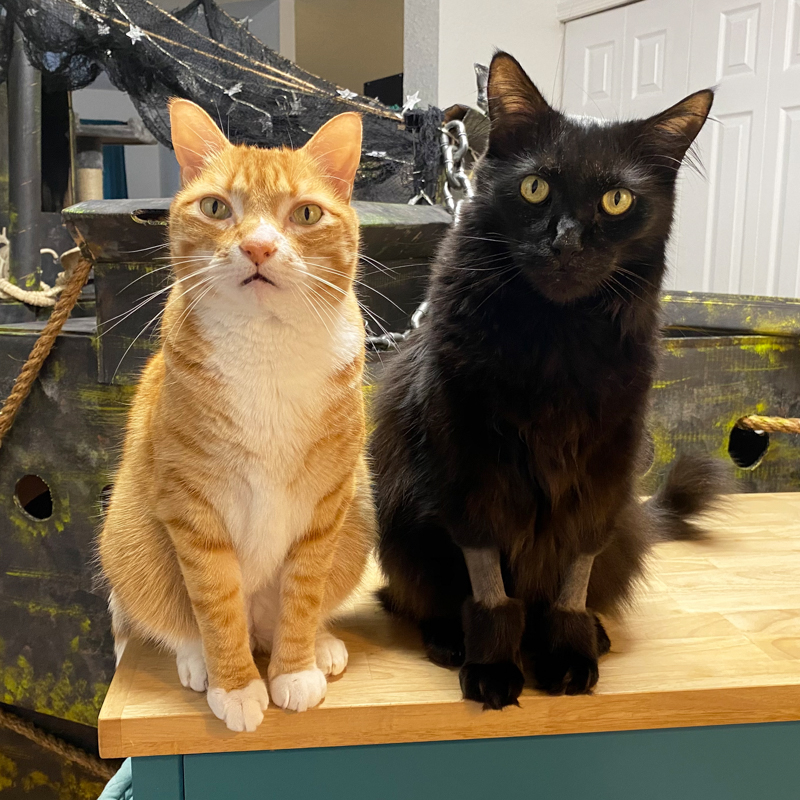 How do animals enrich your life?
Spending time with my own cats — Cole, Marmalade, Jugg Zig Zag and now Goldenballz Bond (a stray we recently gave a purrmanent indoor home to) — has really helped me try and appreciate every moment. My cats really make me laugh with their antics every day, and chilling on the couch with them at the end of the day is a great way to unwind and de-stress. Kitty therapy is very real for me, and seeing them living a good life keeps me motivated to help other, less fortunate cats and kittens out there.
Recently, we lost our cat Cole. Dealing with the health issues that Cole faced before we lost him was a good reminder to stay strong and persevere through the tough times. You have to take the good with the bad.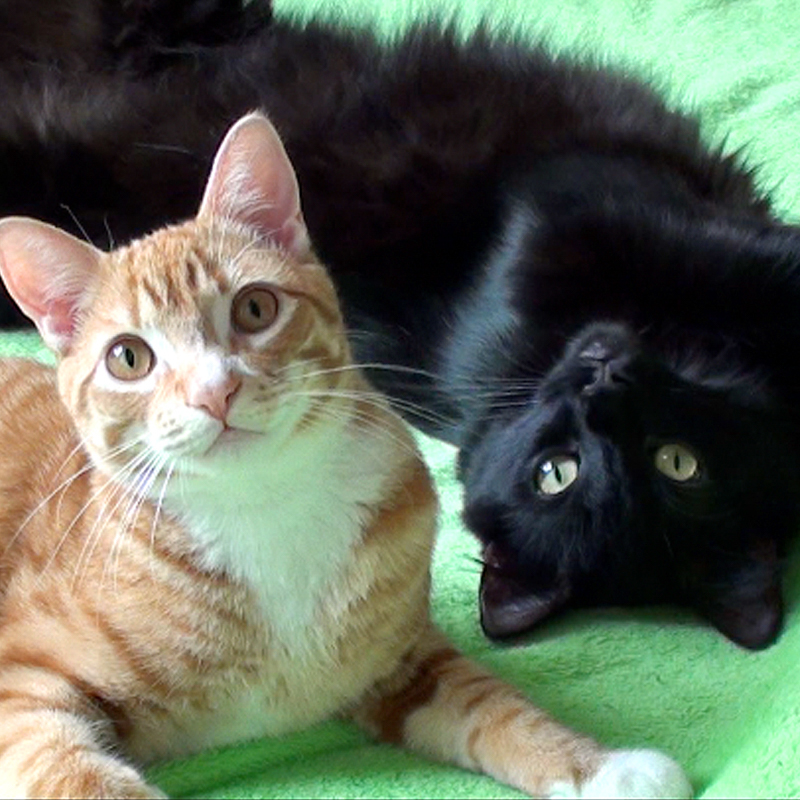 How would you encourage others to help our feline friends?
It's mind-blowing that millions of pets are euthanized every year, yet people still go out and pay breeders for animals who are often not very healthy. We have to keep working to stop the cycle of suffering. Adopting pets is the only option for me, or, like many people say, "Rescued is the best breed."
I think the most important thing to communicate to people is that YOU really can help make a difference. If everybody TNRe'd [trapped, neutered and returned] one cat, fostered one cat or volunteered at their local shelter once a week, month or year, it would go toward helping the end goal of less suffering and mean more safe, happy, healthy pets in homes.
…
Follow Chris's journey through his YouTube and Instagram pages.
---
To learn about foster and volunteer opportunities at San Diego Humane Society, please visit sdhumane.org/volunteer.
Published: February 21, 2022