Animal People:
Susan Rosenberg
Senior Director of Pet Programs, Medical Grants, International Partnerships and Project Peril at Greater Good Charities
Since dedicating her life to making a difference for animals, Susan Rosenberg has learned to see how kind people can be. Through her work with Greater Good Charities, Susan helps animal lovers around the world expand their impact and save more lives. In our Animal People interview, she tells us about her ambitious start in animal welfare and the moments that continue to inspire her.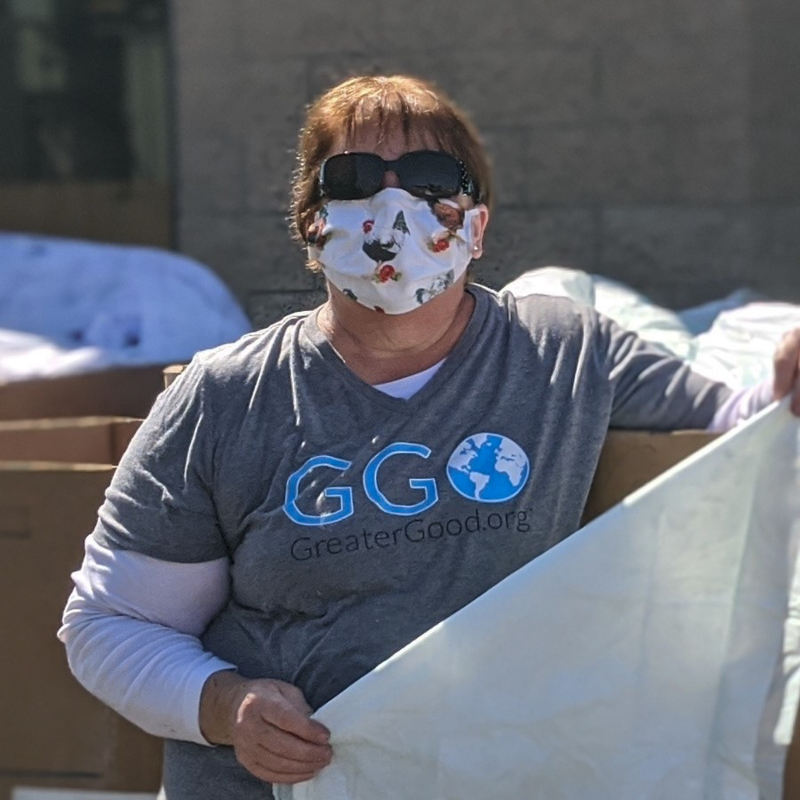 Were animals a large part of your upbringing?
Animals have been most important to me for as long as I can remember. As a matter of fact, in third grade I set out to volunteer at San Diego Humane Society. They told me I was not old enough, but I showed up every Saturday anyway. Eventually they gave in and let me help with the "petting zoo" out front on Sherman Street.
When I was young, I never thought cats should be outside. Each time I found one, I would bring them home. My poor mother was always answering the door to angry neighbors looking for their cats. But that wasn't all — one day, my parents discovered all the unwanted hamsters, rabbits and others I had "rescued" from other kids in the neighborhood who no longer wanted them. I did manage to always have legitimate pets of my own, as well.
Was there a particular animal who made a lasting impact on your life?
I was about 7 years old when my father brought home an older Chihuahua named Ginger. Somehow, he found out that her owner was being deployed and needed to rehome her. His intent was to give her to my mother, since all the other pets were mine! While I was at school, my mother tried everything to bond with Ginger. As soon as I arrived home from school, it was love at first sight for both of us. I felt so sorry for Ginger, as she must have been missing her owner. I think it was then that I first thought I would always find the best homes for all homeless pets. Ginger and I spent a few years together, until she died peacefully in her sleep and took a piece of my heart with her.
Ginger pretty much started it all. I have always had a special place in my heart for older animals. It's really a selfish thing; I want to be the last caregiver here on earth. I love knowing that their final days were spent in the warm sun, on a soft bed, with a full belly and so loved. I'm also looking forward to seeing them all again in heaven. My mother often joked that there will be a crowd of animals to meet me at the Rainbow Bridge. I was destined to spend my life and career in animal welfare.
Where did you get your start working for animals?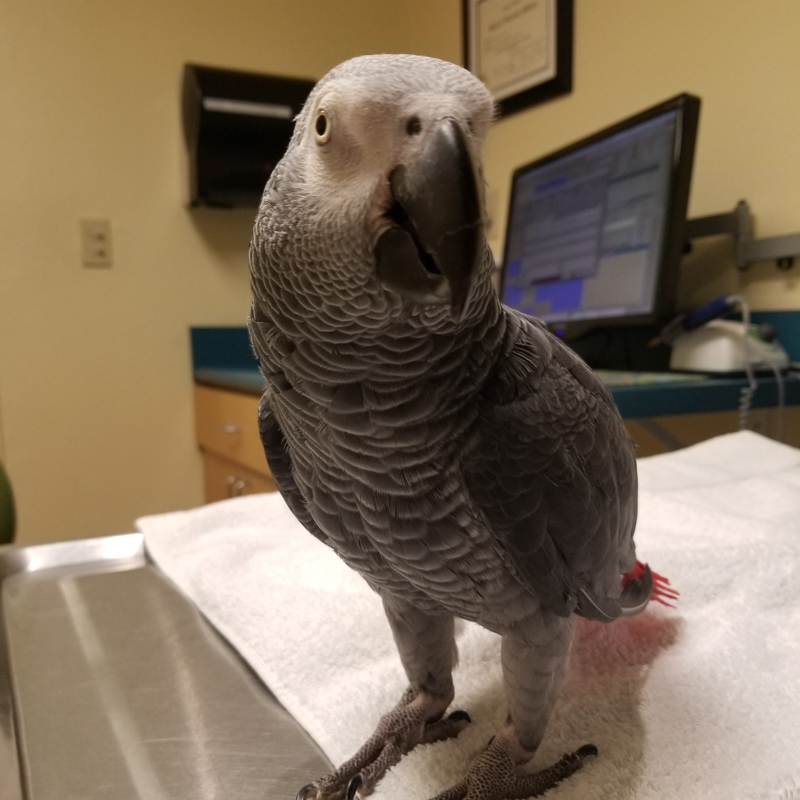 Back in 1998, I had an idea to visit the animal shelters in San Diego, get photos and information on all the adoptable pets and post them in a binder at all 21 Petco stores across San Diego. I did this every week for a year while my son would do his homework in the back seat of the car, and he would help put the pet sheets in folders for drop-off.
I got a call from Paul Jolly, founder of Petco Foundation, stating that they partnered with Dell and sent a computer set up for a live feed from petfinder.com to all Petco stores in the United States. The program highlighted real time local adoptable pets and employees were trained to encourage adoption, even before purchasing a pet from the store. He said the idea came from what my son and I were doing in San Diego. He offered me a job at Petco Foundation, which lasted 17 amazing years. After that, I came to Greater Good Charities to run the pet programs all over the world. Every single day of my life, it has been an honor to help make the world better for animals, and to encourage people to treat them well.
What keeps your passion for your work alive?
At Greater Good Charities, we help animal shelters and rescue organizations with funds and resources to do more. Nearly every day, I get a call from a teary-eyed shelter worker thanking me for what we do and telling me that we made it possible to save one more animal. I always say we are not only helping animals, but we are also rescuing the rescuers. I love people almost as much as I love animals. I have dedicated my life to both. It is very easy and free of charge to be kind to all living creatures. Being kind and my passion to help all is what I hope I am remembered for.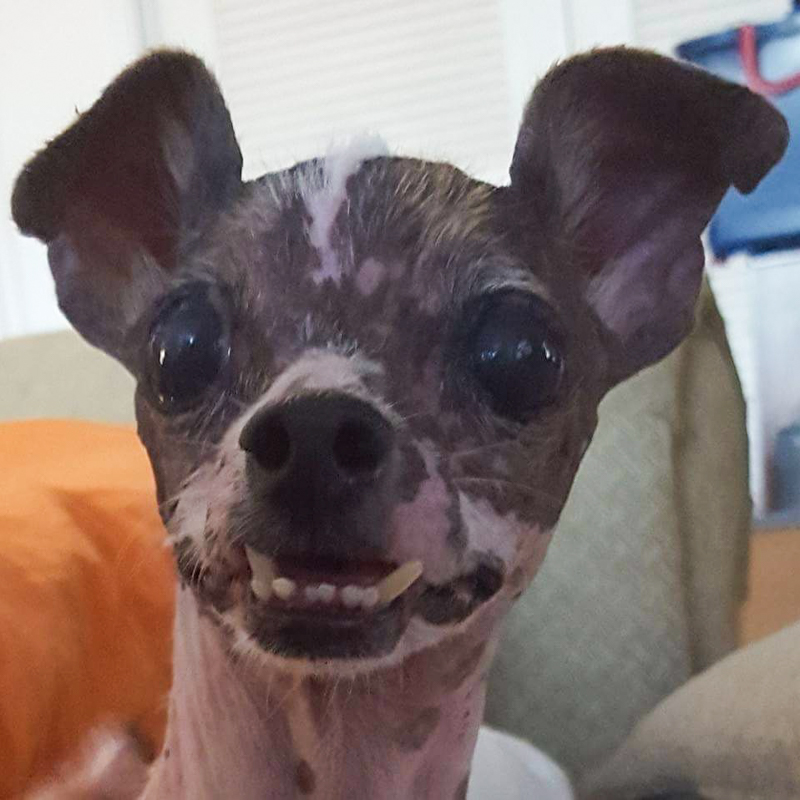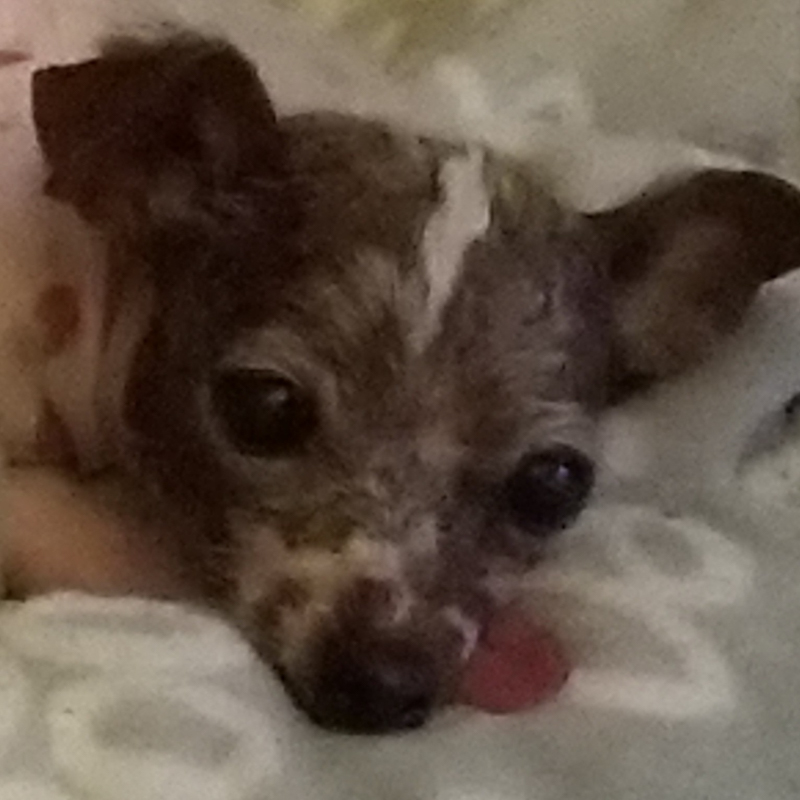 How has your work changed your outlook on life?
I truly believe that most humans are very kind. Being surrounded by others in animal welfare my entire life, it's all I know. I have witnessed time and time again people putting everything on the line to save an animal. Just the other day, an entire freeway came to a halt and so many folks got out of their cars to escort a wayward seal to the side of the road to safety. That was right here in San Diego, and there are so many stories like that. Once, on my way to work near Miramar Lake, I stopped the traffic on the 5-North freeway at rush hour to save a baby duck. Her mother stood on the side quacking at me. As soon as I had her in my arms, the mother flew away. A Humane Officer came to my work, picked up the baby and reunited her with her mother at the lake. I work with many passionate people, even internationally, who are so kind to animals.
Do you have pets at home now?
I'm currently the proud employee to two dogs (Mabel and Dieter), two Sphynx cats (Hazel and Maize) and one crazy African grey parrot named Einstein. Pets in need just seem to find me. Mabel came from a local rescue. I could not resist that tiny old lady with the hand-me-down pink dress and crazy teeth (she has only two teeth left now). Dieter was the lone dog left at a puppy mill in Wyoming over 10 years ago. I was speaking at a conference and made the awful mistake of mentioning that my mother may be in the market to adopt, since her beloved dachshund girls were all gone now. The Wyoming rescue practically ran to me with Dieter's photo and all my travel mates helped to make the adoption happen. He made my mother's final years very happy, and I went from being sister to mom for Dieter in 2018. We adore each other. I often draw eyebrows on him, at his request, to add more personality. Einstein and I have been together for 25 years. He is precious and never annoying, unless you count him barking like the dogs, then saying, "Shut up!" My cats came to me when two different rescue partners thought I should have them, since they were hairless and old. If cats are hairless and old (and sometimes sick), they do usually end up here with me.
Also, some of my so-called "friends" have brought pets to me over the years! One year during the San Diego Humane Society telethon, a veterinarian handed me a 3-pound, old-man Chihuahua named Timmy ON AIR! How could I possibly refuse, even with my family watching? I had the drive home to come up with a story for him.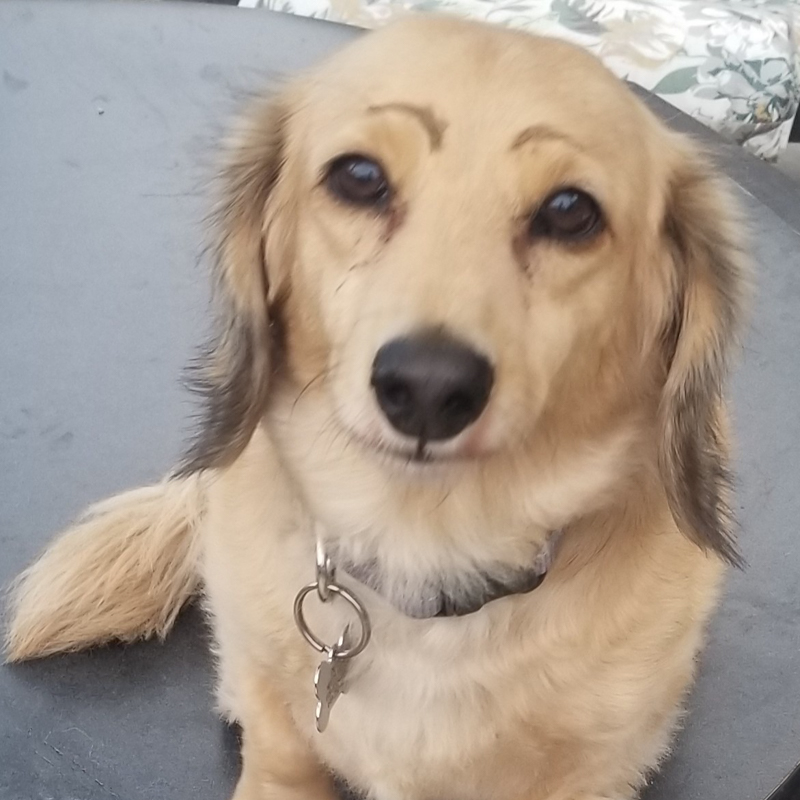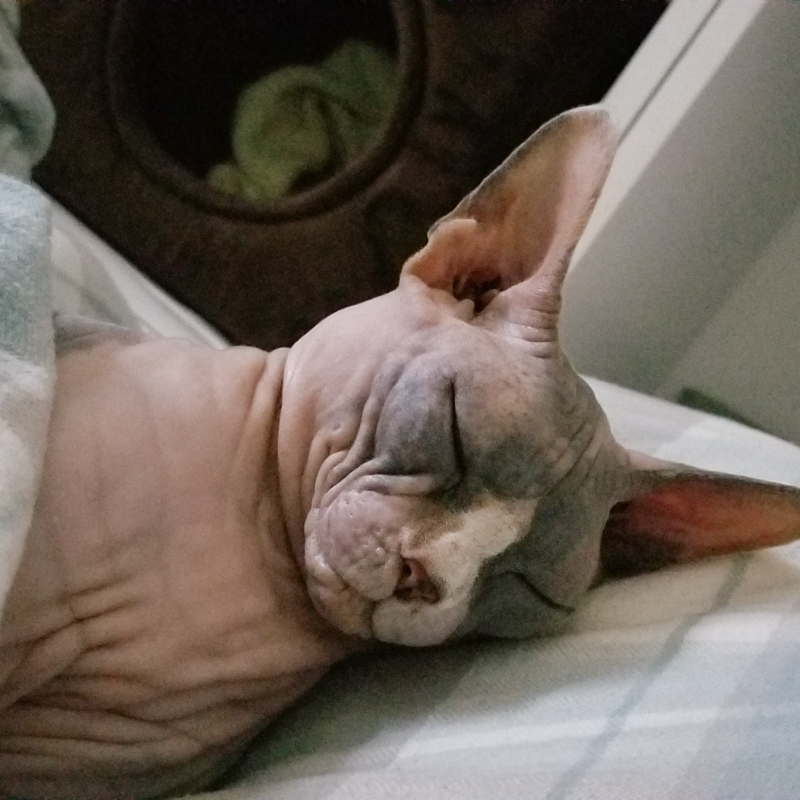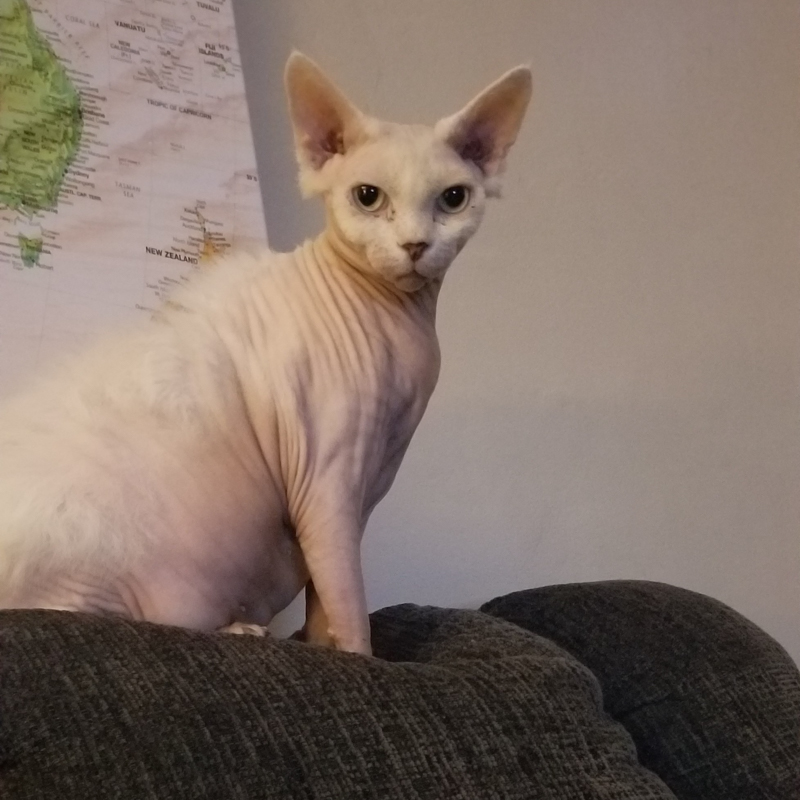 How would you encourage others to make a difference for animals?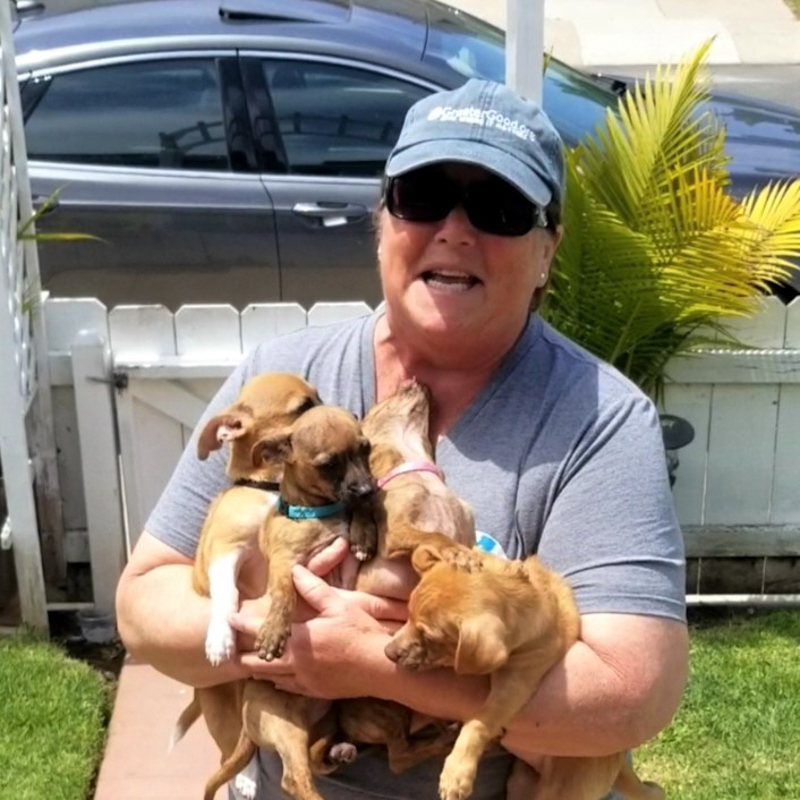 Everyone can make a difference in the lives of animals, big or small. Everyone should consider volunteering at adoption events, shelters and rescues. If you can't volunteer, you can donate proceeds of a bake sale, yard sale or lemonade stand to your local animal rescue. Every bit helps and no donation is too small. Check out their wish lists to see if you could possibly donate an item they could use. Most importantly, please spay and neuter your pets and always adopt when you are wanting to add a family member.
…
Learn more about Greater Good Charities, which generously supports San Diego Humane Society, at greatergood.org.
---
Published: January 24, 2022