Don't 'Myth' This: Six Untruths about Cats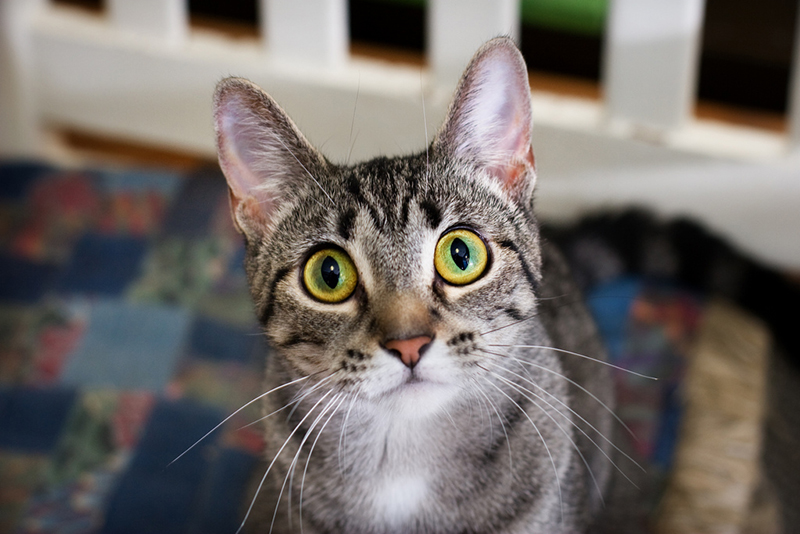 For the millions of people who love cats, and for the millions of cats who love them back, a few myths still need busting right now — quietly and nicely right here on this page. At San Diego Humane Society, we can't say enough great things about kitties, so we thought this was prime time to clear the air with some key myth-busting facts.
1. Cats aren't a) friendly b) affectionate or c) loyal, like dogs.
Cats feel love for us and show it in their own unique ways. Cats will come when they're called, and they might even lick your hand or your face. Oh, and don't forget the cherished head bump. They relish a good snuggle on the bed at night, often plopping down next to your hip or calf, or lying right between your lower legs — or on top of them. For many cat owners with multiple felines, saying "good night" to five kitties on the bedspread is the ultimate way to ensure "sweet dreams."
Yes, science has done its due diligence on this, as a 2017 study in the journal Behavioural Processes confirms. "Social interaction with humans was the most-preferred stimulus category for the majority of cats, followed by food," the authors said.
Well, yes, there is always that "food thing."
2. Cats are low maintenance and take care of themselves.
Well, not exactly. They're living, breathing beings and they rely on us humans for food, medical care and that social companionship we talked about above in myth number one. Going away for a vacation and leaving food and water is risky because "anything can happen." True, cats don't have to be walked on a leash three times a day — although many enjoy it — and they use a litter box without having to go outside, but it doesn't mean they don't "need" you. They do. And it's so worth it.
3. Cats will land on all fours when they fall.
Maybe you've heard of the cat-righting reflex. It's true that cats have an uncanny ability to land on their feet during a fall. The subject has intrigued physicists, mathematicians and other researchers through the decades. Then came the 1969 paper, "A Dynamical Explanation of the Falling Cat Phenomenon," which makes great reading if you like that kind of complex analytical explanation.
A 2017 article in Wired found that cats that fall from very high perches, as in cat high-rise syndrome, might actually survive — but no guarantees, and we definitely don't want to try this at home. The story notes that a fall from five to nine stories leads to more injuries, while a higher fall might be easier to survive, but again, who's experimenting? The author attributes survival to air resistance and apparent weight, and shares calculations to prove it.
The message here is: Never, ever test your cat's ability to fall. Cats, like people, can get sprains, tears, broken bones or concussions. Keep your windows closed and locked, your window screens snapped in tightly — and in good repair with no holes.
4. Cats find training straining.
Ah, but we beg to differ! As any expert cat trainer will tell you, magic doesn't happen overnight, or over the course of many nights or days. Remember just to take it one step at a time, even though your natural inclination is to rush things because you can't wait. Just like you, cats like to be rewarded for a job well done, whether it's praise with your voice, a gentle pat or a treat. You might find yourself "training" to use the litter box, to scratch on the appropriate surface, to "paw" a ball back to you, or give you a high five.
5. Milk is a great food for cats.
We don't mean to be sour, but for most cats, no, it's not and actually causes stomach upset. Yes, kittens drink milk at first, but cow's milk cannot replace a mother cats milk. The former does contain lactose, which makes it harder to digest. It doesn't have enough proper nutrients to "make a meal" for a cat, at least not a balanced one.
6. Black cats bring bad luck, especially at Halloween.
Black cats absolutely do not bring bad luck, nor do any cats, or dogs, or rabbits or birds. You get the idea. Some people say these sleek panthers are the last to be adopted, and — are you sitting down — a recent story from the United Kingdom found that some people pass them by because they don't look good in selfies! No matter what the "statistics" say, we know black cats — and all cats — make awesome companions and color has little to do with it.
Here at San Diego Humane Society, we welcome black cats and the opportunity to help them find a new home. We don't believe in black-cat superstitions, only in the fact that they're magnificent animals who can't wait to be someone's new best friend. Stop by and meet one of our beautiful black kitties. You're sure to hear, "Wow. Black really looks good on you!"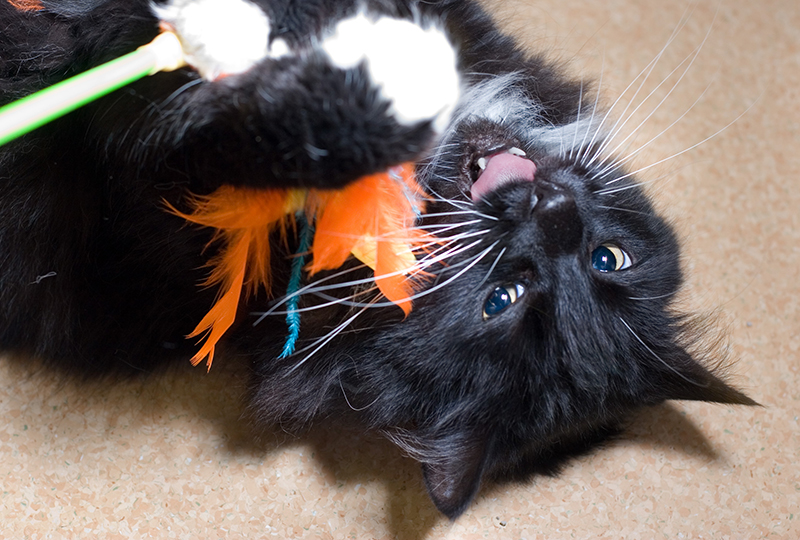 ---
Published: September 13, 2019