COVID-19: Positive Outcomes During Trying Times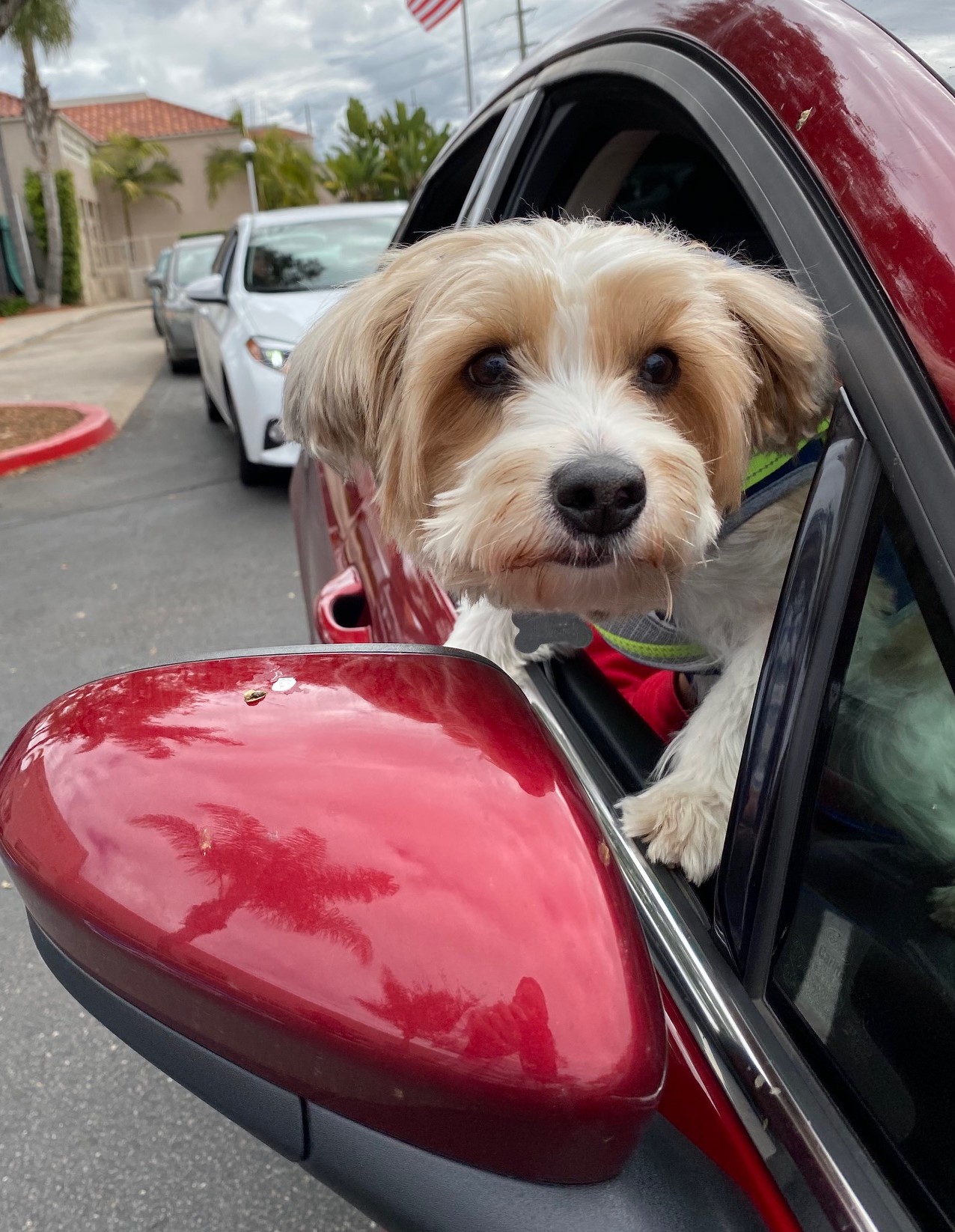 This is the strangest time most of us have ever faced in our lifetimes. The news is tough to hear, but in the midst of darkness come striking moments of light. With challenge comes real heroes and we've seen many examples of that this week, which I'd like to share with you. As always, animals can be the safe unifier in the darkest of times. And it's been incredible to see so many in our community come together to support animals, each other and the work we're doing at San Diego Humane Society.
Here are just a few of the many examples this week that prove that people can be as good as the animals we protect and love:
Yesterday, San Diego Humane Society's PAWS San Diego program began distributing free pet food and supplies to anyone who came to our three campuses. On the first day alone, we distributed nearly 50,000 pounds of food to more than 700 people. We'll continue this as long as we're able.
We're still doing adoptions. You can make an appointment by calling 619-299-7012. For the first time in years, we had more animals go home this week than come in.
There is no better time to foster. Right now, 255 of our animals are in foster homes. That's nearly 40% of all the animals in our care, the largest percentage in our history. When we asked our community to foster, they rose to the occasion. But we've still got more so if you can take a shelter pet into your home, we've got one (or two!) for you. You can sign up here.
We've also been trying to keep everyone entertained at home, preferably with their newly adopted or fostered pet. We launched March Meowness as our take on the NCAA basketball tournament and got more than 1,110 entries. We've selected the top 32 photos to play the game. Now it's your turn to go online to see the full bracket and vote on who advances to the Sweet Sixteen. Have fun!
We've launched a new Facebook live series, Humane at Home. Our education team is sharing amazing content three times a week to educate children and adults alike. So far we've met a one-eyed screech owl named Chuck, learned how to train dogs, met some adoptable animals and learned about today's special guest, a gopher named Pockets! Tune in Mondays, Wednesdays and Fridays at 2 p.m. to watch live with your kids, so you can ask questions and post comments in real time. You can see all of the past videos on our website here.
We're here for you. Thank you for being here for us too! In the toughest of times, we get to see the true nature of humanity. And it's one to be proud of.
Stay well all!
Gary Weitzman, DVM, MPH, CAWA
President and CEO
San Diego Humane Society
Published: March 26, 2020