A Pet-Friendly Thanksgiving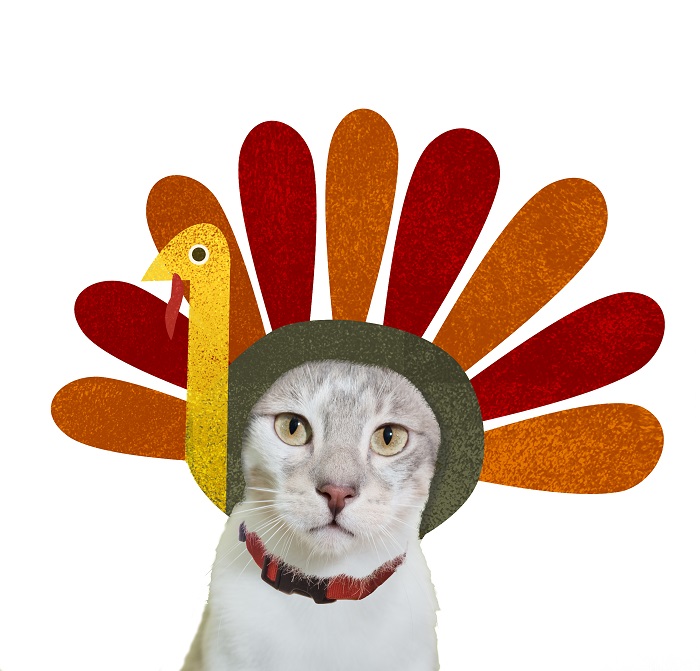 This holiday involves a lot of indulging, but is it safe to share what you're eating on Thanksgiving with your dog or cat? We turned to San Diego Humane Society Veterinarian Dr. Nealy Shvil to dish up both what to feed your animals and what to avoid.
6 Tips for a Healthy Turkey Day:
Feed what your pets eat daily.
It's best to stick to their regular diet of wet and/or dry food and usual treats to keep their digestive tracts happy. Ideally you should avoid sharing Thanksgiving food with your pets.
Maybe offer some lean, white turkey meat.
Dr. Shvil says, "If you really want to share some of the meal with your pets, and they have no known food allergies or history of having a sensitive stomach, save a small amount of lean white turkey meat (with no skin, bones or fat)." Feed scraps in your pet's bowl rather than from the table, so you can try to avoid future begging.
Avoid the following foods.
These can cause anything from vomiting and diarrhea to liver failure or pancreatitis.
Bones, skin, turkey fat and gravy.
Stuffing and other dishes with onions, garlic, grapes, raisins.
Anything cooked with butter.
Desserts.
Keep all food and trash out of reach.
This can be one of the hardest things to police on a busy holiday, but remember how sneaky some pets can be.
Ask guests not to share with your pets.
Your family and friends would certainly mean well, but this is a great opportunity to share healthy pet tips like these.
Keep fresh water available to drink.
Dogs typically pant more when they feel stressed, so on a busy holiday, they may require more water.
---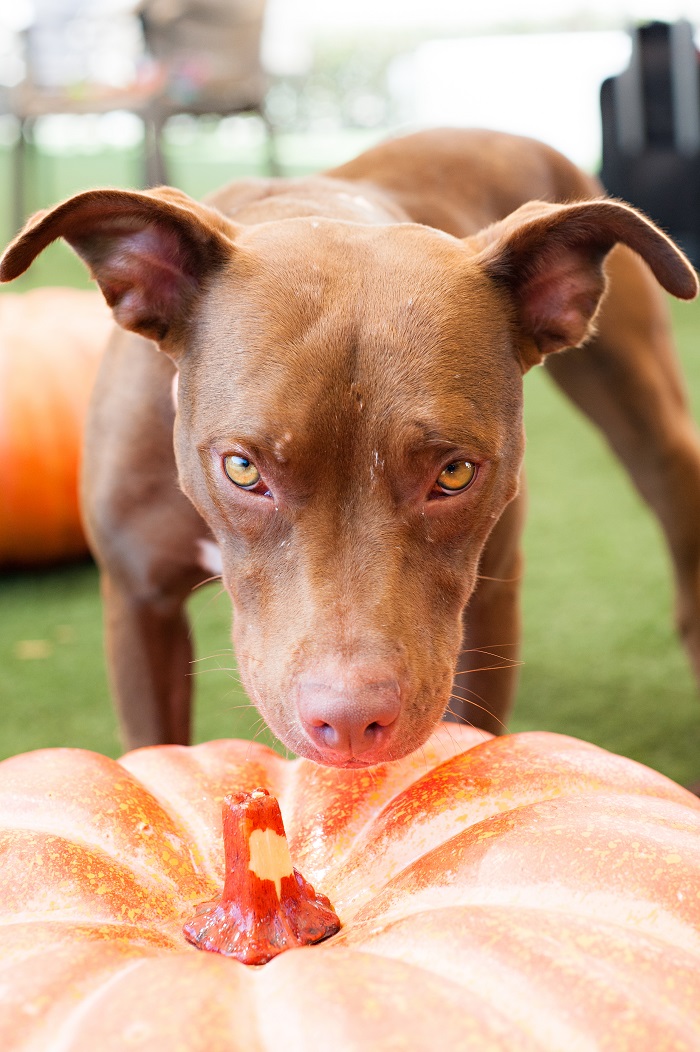 3 Ways to Have Positive Associations With Thanksgiving:
Provide access to a quiet place to retreat.
This gives your pets the option to venture out to visit if they feel like it and will help them be more at ease.
Keep pets in separate room or kennel during the holiday meal.
This is the best way to avoid any accidental food or toxin ingestion, but you don't want it to feel like punishment, so leave them with some pet-friendly fun.
Give them a treat dispenser, such as a Kong for dogs, that will reward them as they stay focused.
Toys can provide activity, distraction and comfort, so leave different kinds of toys. A new one, like a catnip mouse for your feline, can be a welcome surprise.
Consider some tunes or leaving a TV on for soothing sounds to help your pets ignore the festivities going on elsewhere.
Dirty laundry, such as an old T-shirt, pillowcase or towel can be comforting — if you don't mind the potential damage from fluffing, nosing and carrying around.
Maintain your pet's usual routine.
This means both mealtime and playtime. Chances are you'll need the exercise just as much, right?
These tips should reduce some of the stress that comes with new experiences. At the end of the day, your pets will be as thankful for you as you are for them. Happy Thanksgiving!
Published: November 14, 2019