Veterinary Education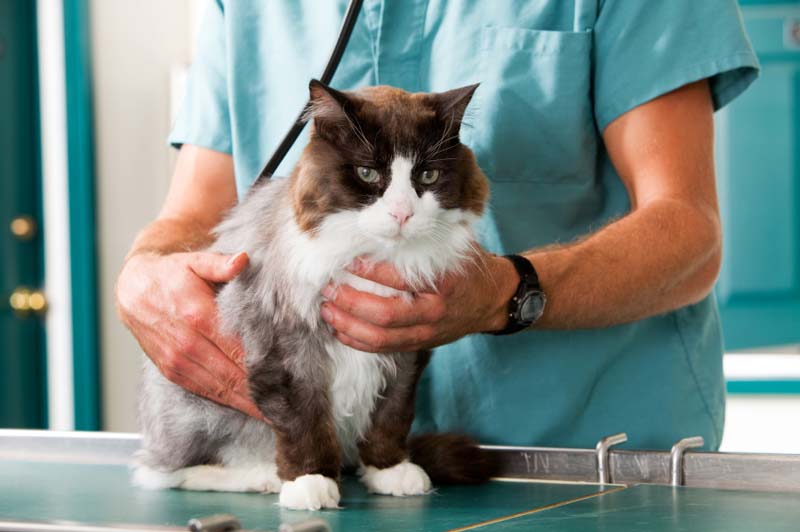 The veterinary medicine program at San Diego Humane Society continues to lead the way nationally in the scope and volume of cases we successfully treat and our commitment to advancing the field of shelter medicine. On any given day, our team must be prepared to provide lifesaving emergency medical care for a dog hit by a car, spay a community cat, repair a hawk's broken wing and so much more.
The size and expertise of our medical program not only benefits animals — it creates a unique educational experience as we train the next generation of leading veterinarians. We offer several incredible opportunities for DVM students and licensed veterinarians to gain experience in the fields of shelter medicine and wildlife medicine:
Residencies Internships Externships
At San Diego Humane Society, our motto is to Inspire Compassion — and we work to bring those words to life every day. Our veterinary residents, interns and externs help us to not just inspire compassion, but to reduce suffering, save lives and change the future of shelter medicine.
---
Our DVM residents, interns and externs work with a large medical team across five campuses, including: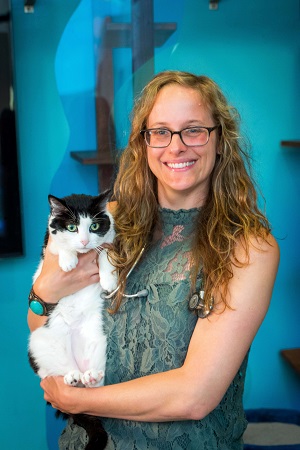 Zarah Hedge, DVM, MPH, DACVPM, DABVP
Vice President and Chief Medical Officer
As chief medical officer, Dr. Hedge oversees a team of 20+ veterinarians who provide lifesaving specialized surgeries, progressive treatments and long-term care and rehabilitation for animal patients at San Diego Humane Society. Dr. Hedge is one of fewer than 30 veterinarians in the world who hold the distinction of being certified in shelter medicine by the American Board of Veterinary Practitioners. She has more than a decade of veterinary experience and is a graduate of the College of Veterinary Medicine at Western University of Health Sciences in Pomona.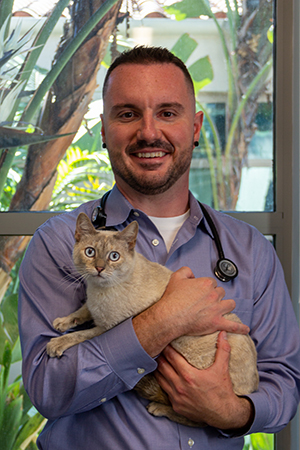 Jonathan Chapman, DVM, MPH, CPH
Director of Veterinary Education
Dr. Chapman oversees our DVM residency, internship and externship programs and provides mentorship and support to the DVMs in those programs — including two residents, three to six interns, and 40 to 50 veterinary students annually. He also collaborates with various universities and veterinary medical programs across the country to train the next generation of veterinarians. Dr. Chapman graduated from Ross University School of Veterinary Medicine and received his master's degree in public health from the University of Minnesota. He is also a clinical associate professor of veterinary medicine in the College of Veterinary Medicine at Western University of Health Sciences.