Protect Your Pet Today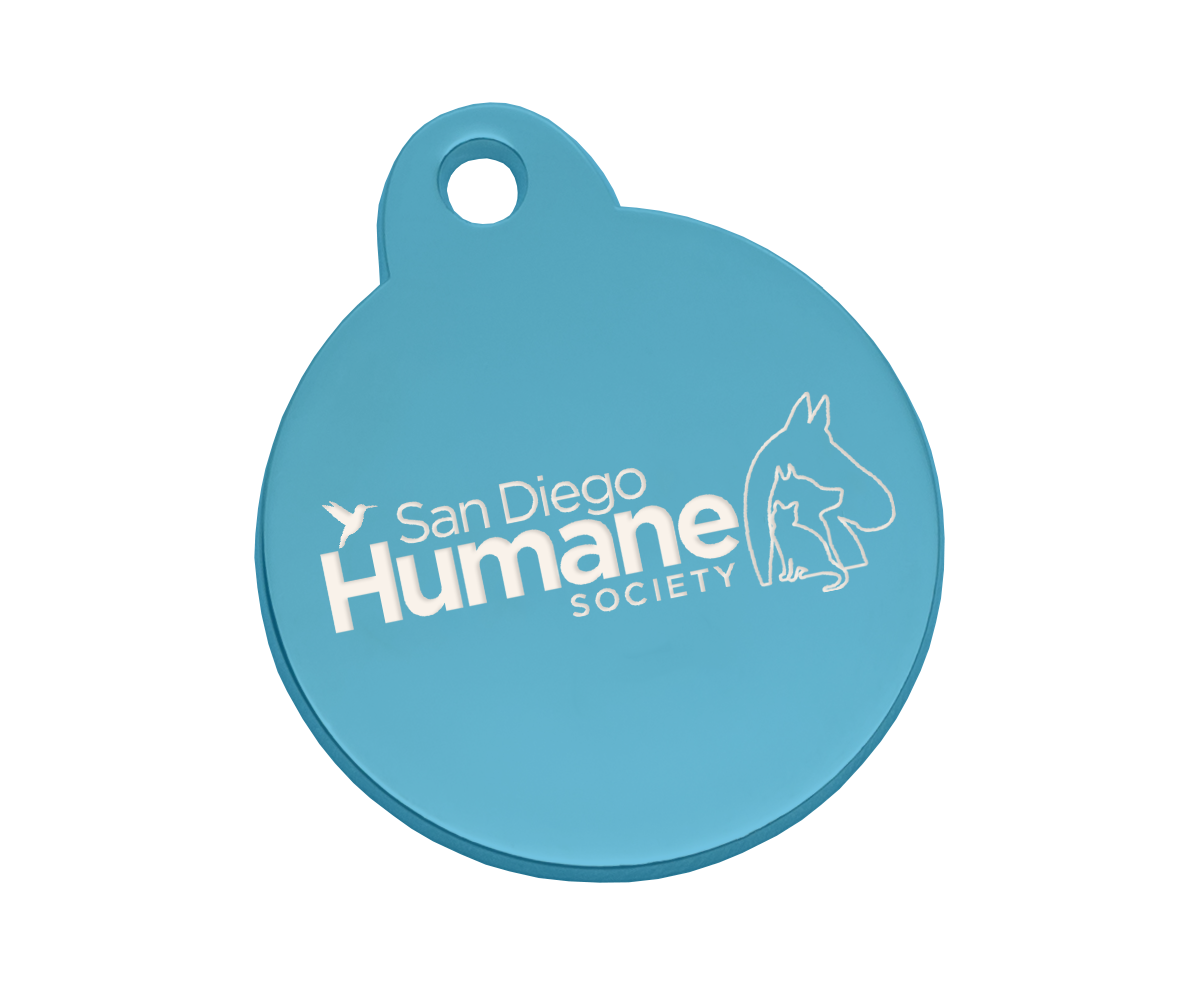 Making sure your pet has these three simple things will help them get back to you faster if they are ever lost:
Collar with ID tags. Make sure your pet always has a properly fitting collar with a tag that includes your up-to-date contact information. This is essential, even if your pet stays primarily indoors!
Microchip. Microchips are permanent pet identification that can help quickly reunite lost pets with their owners. Make an appointment to get a microchip for your pet for just $25 at any of our campuses.
If your pet already has a microchip, you can confirm that it is registered and includes your up-to-date contact information through the Microchip Registry Lookup!
License. Not only are licenses required by law, but they also serve as an extra form of identification to help your pet get home if they go missing. If you are within San Diego Humane Society's jurisdiction, your dog's DocuPet license comes with free HomeSafe™ 24/7 lost pet service. You can renew your dog's license or get a new license online!
If your pet goes missing, access our Lost2Found program by texting "LOST" to 858-SAN-LOST (858-726-5678). You'll receive automated text messages with valuable tips and resources to help you in your search!
Also visit our Lost Pets page regularly to view stray animals who have been brought to our shelter or reported as found, as well as access additional tips to improve your chances of finding your pet.
Tips to prevent your pet from being lost:
Keep your dog leashed on outings. If your dog is learning to walk on a leash, check out our Loose Leash Walking tips to make walks more enjoyable for you both!
Spaying or neutering your pet can lessen their urge to wander and stray from home. If you need to spay or neuter your pet, check out Community Spay and Neuter Services and additional low-cost resources!
Make sure your home's doors, window and yard are secure, and don't leave your pet outside unattended.
Create a plan for parties and occasions when people are coming in and out of your home. Whatever the event, you can help keep your pet safe by setting up a secure space where they won't be able to slip through opening doors.
Think ahead for holidays like July Fourth and New Year's Eve, when fireworks and noisy festivities can frighten pets and cause them to flee. Make sure your pet has a secure indoor area to stay through the day or night, and include comforting items — like a favorite toy, comfy bed and calming music — to help reduce their stress. Check out our holiday safety tips or take your safety planning a step further with training tips to decrease your pet's fear of loud noises!