College Student Projects and Engagement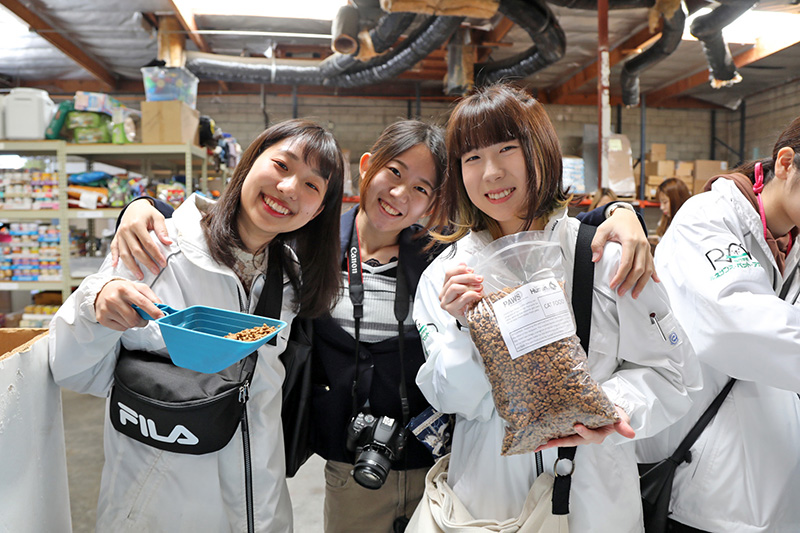 San Diego Humane Society is happy to assist with college student projects. Please see the learning and service options below and follow the steps for the option that best meets your project needs.


Learning
We can help provide you with information to complete your student project or learn more about animal welfare.
Interview with staff
Tour of one of our campuses – Virtual options are available during COVID restrictions
Permission to photograph or video onsite – Special consideration maybe offered during COVID restrictions
Data and statistics
Speaking engagements
Please submit your request at least two weeks prior to your project due date. We will do our best to accommodate your request, but it is not guaranteed.
---

Service
Service projects and fundraisers are a great way to support our organization and the pets and people we serve.
Fundraising
More information about fundraising
Participate in a fundraiser
Create your own fundraising event
Fundraise on social media
---
Volunteer at Home
More information about short term service
Make DIY items
Host a supply drive
---
Volunteer at one of our campuses or events
Email [email protected] to request one of the programs below.
Pawsitive Promotion—You will be invited to a San Diego Humane Society adoption event to help us promote the event and the animals that are attending. You will support the event by providing pre-promotion via your social media or distributing flyers; making signs for the day of the event; promoting the animals via social media during and after the event; sharing brochures with guests. Groups must have 15 or less participants.


Pawsitive Service Day—Help with a campus project, sort and pack supplies or create enrichment items for animals in our care. For groups of 10 or less only. Based on availability.
---
Host a De-Stress event for your group or school
Currently unavailable during COVID restrictions
We offer one-time "de-stress" events to corporate and college groups. Organizations have a choice between our Pet-Assisted Therapy team (a rabbit, dog, guinea pigs and rats), or dogs only for these events.
Cost: $50
---

Participate in the Walk for Animals
Join fundraising or volunteer efforts at our Virtual Walk for Animals 2021!
---