College Student Projects and Engagement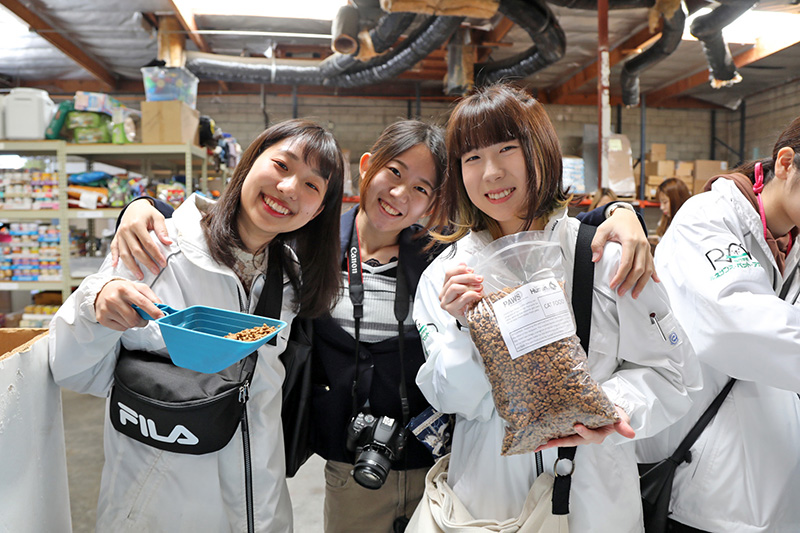 San Diego Humane Society is happy to assist with college student projects. Please see the learning and service options below and follow the steps for the option that best meets your project needs.


Learning
We can help provide you with information to complete your student project or learn more about animal welfare.
Interview with staff
Tour of one of our campuses – In person or virtually
Permission to photograph or video onsite
Data and statistics
Speaking engagements
Students who would like to complete school projects about San Diego Humane Society may submit the request form below. We will do our best to accommodate your request, but it is not guaranteed. Before submitting a request form, please read the following:
Please submit the request form at least two weeks prior to your project due date to give staff time to respond.
At this time, we do not have service opportunities onsite. Please refer to the service ideas listed below to earn community service hours.
Animal interactions are not available for student projects.
If your project requires information about our organization, please review our website for answers first before submitting a request.
If your project requires statistics, please review our yearly Impact Reports where all of our Asilomar Statistics can be found. The Asilomar Statistic detail intake numbers, Return to Owner (RTO), Adoptions and Humane Euthanasia (HE).
---

Service
Service projects and fundraisers are a great way to support our organization and the pets and people we serve.
Fundraising
More information about fundraising
Participate in a fundraiser
Create your own fundraising event
Fundraise on social media
---
Volunteer at Home
More information about short term service
Make DIY items
Host a supply drive
---
Volunteer at our Walk for Animals
More information about the Walk for Animals
---
Host a De-Stress event for your group or school
We offer one-time "de-stress" events to corporate and college groups. Organizations will receive a visit from volunteer Canine Ambassdors for these events.
Cost: $50
---