Project Wildlife - Ramona Campus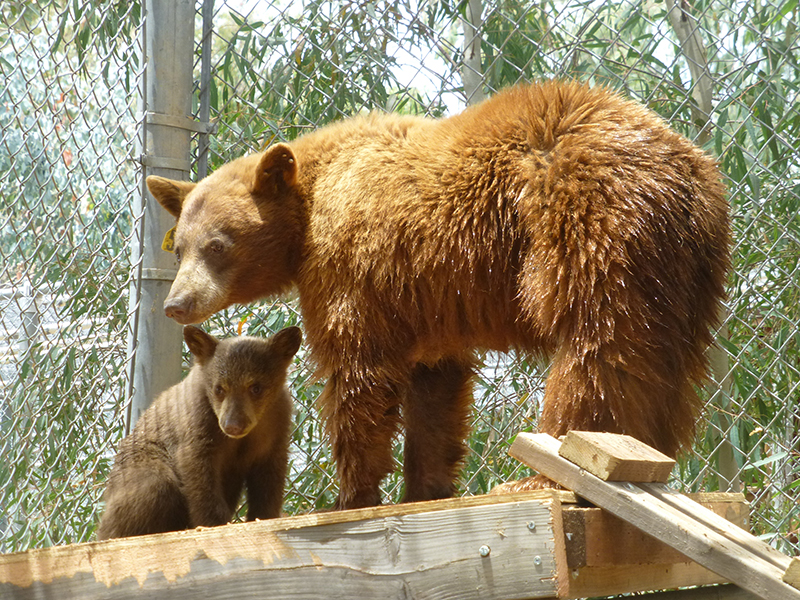 We hope to launch recruitment for new volunteers in Summer 2021. Please check back here for updated information and plans.
---
The goal of Project Wildlife's rehabilitation efforts is to restore our sick and injured wild patients to full health so that they may be released safely back into their natural habitats. With close to 1,000 sick or injured animals, plus 29 animal abassadors, cared for annually at our Ramona Campus, volunteers play a crucial role in these efforts year-round, seven days a week! We are grateful for the enthusiasm, dedication and love they share with us every day.
New volunteers are typically recruited seasonally, on an as needed basis. During open recruitment periods, application links are available at the bottom of this page!
Volunteers assist staff caring for wildlife patients, ambassador animals and San Nicolas Island cats on site. The 13-acre wildlife center provides care to wildlife including native predators such as bobcats, coyotes, bears and birds of prey. Volunteer tasks include cleaning, food prep, enrichment prep and office assitance.
---
Volunteer Requirements
Must be at least 18 years of age to volunteer around wildlife or at least 16 years of age to volunteer with the San Nicolas Island cats.

Must complete entire recruitment process and training series prior to independent volunteer service.

Must be able to stand for extended periods of time (up to four hours) and complete a variety of physically demanding tasks in a fast-paced environment.

Must make a minimum commitment of one full wildllife season. Due to the amount of time and resources that we invest in our volunteers, we are unable to offer one-time or short-term community service projects with the Project Wildlife team.
---
Application Process
Online application - We recruit new volunteers throughout the year, on an as needed basis. We are not currently recruiting at this time. Click here to join our interest list and we will email the next time we recruit!

Online Orientation - Once you apply, complete our online orientation from home

Virtual Meet and Greet - Meet the San Diego Campus Volunteer Engagement team and learn more about this campus, staff, volunteers and service activities!

Onsite Interview - If after attending our Meet and Greet you decide we are the right organization for you, you can then sign up for an Interview at this campus. This small group session includes a behind the scenes walking tour of the facility and an opportunity to practice the volunteer duties to determine if our activities are the right fit for you.

Online Learning - After the interview, the Volunteer Engagement team will offer you a position on the team if our assignment matches your skills, interests and availability. Once you have received your volunteer offer, you can complete your online eLearnings from home and then schedule your first shift!
This onboarding process typically takes 3-6 weeks after applying.
Click
here
to join our interest list and we will email the next time we recruit!