COVID-19 Update and Ways to Stay Informed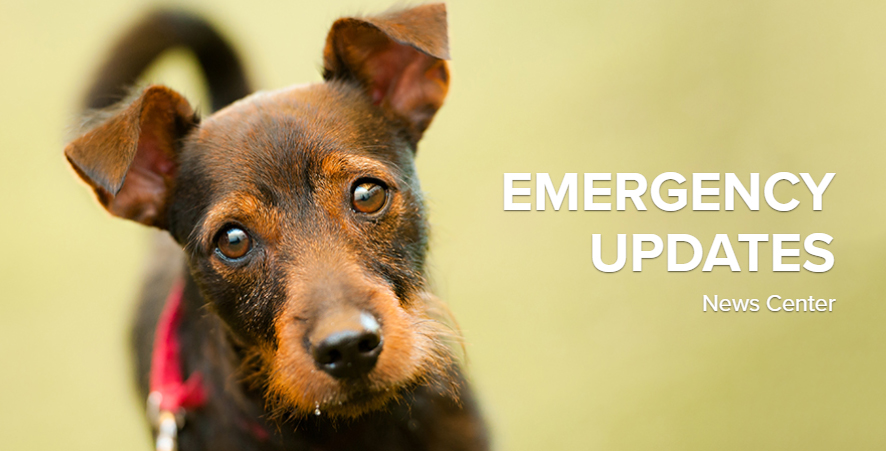 I hope you and your are family well. In times like these, everyone's top priority should be taking care of themselves, their families (including their pets) and those they love.
We're continuing to monitor new developments daily, hourly even, and are implementing necessary adjustments including the following, which go into effect right away:
We're open, but by appointment only. We had 78 animals come in yesterday; finding homes for animals doesn't stop. To protect our staff, volunteers and guests during the spread of COVID-19, San Diego Humane Society is open, but by appointment only. Please call 619-299-7012 to make an appointment or drive up to any of our campuses and make an appointment from your vehicle. We're also asking guests to wash their hands at the entrance to the shelter. We're scheduling appointments at that same number for other services as well, including relinquishments, vaccine services and fostering.
We anticipate fewer people will be coming in to adopt pets amidst the COVID-19 outbreak, so foster homes are especially critical right now. Thanks to our incredible volunteers, we do not currently need fosters, but that may change in the coming days. If you would like to help us be prepared for that eventuality, you can sign up here.
We're temporarily stopping our Community Spay/Neuter services. This is to decrease non-essential services to the public so we can concentrate our resources on emergency care and our shelter animals.
San Diego Humane Society takes our public responsibility to help and protect animals very seriously. As an open admission shelter, we take in strays, owner relinquishments and

we never turn an animal away

. However, we are asking anyone who can delay relinquishing their pet to consider doing so. We are focusing our resources on the nearly 1,000 animals in our care and to be ready to respond to rapidly changing circumstances. If you need help in rehoming your pet privately, we have information available on our website to help.
If you find injured or orphaned wildlife, Project Wildlife remains open and available to help. Please bring wildlife to our Pilar & Chuck Bahde Wildlife Center at 5433 Gaines St.
We know many of you are concerned about what you can do now for your pets. Here are a few things you can do right now to protect them:
Take care of yourself, and each other. Follow the guidelines presented by the CDC, as well as government agency directives.
Be prepared! Click here for resources and links to credible information sources.
Be assured that we will have staff available to feed, clean and provide enrichment for the animals in our care. Our Humane Law Enforcement Officers are responding to emergency calls such as law enforcement assistance, injured or sick stray animals, cruelty and neglect complaints, bite complaints and dangerous dog complaints. We continue our commitment to saving animals' lives. Please visit our website to stay apprised of new updates, and most of all, stay safe.
Because of the incredible support of friends like you, we've weathered many storms in our 140 years. We've survived two World Wars, the Great Depression and fires that have ravaged our community. We'll get through this and we'll do it together.
Stay Well!
Gary Weitzman, DVM, MPH, CAWA
President and CEO
San Diego Humane Society
Published: March 18, 2020