Outdoor Safety for You and Your Pets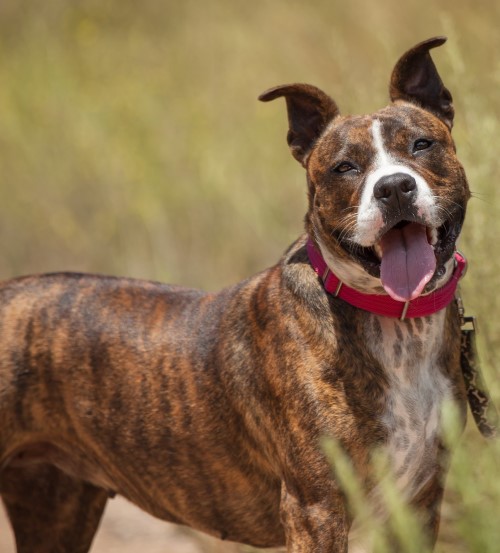 Exercise is just as important for pets as it is for humans. It keeps them healthy and burns energy. It also prevents boredom, which every pet owner knows is the key to a healthy pet and can help reduce behavior issues like chewing your shoes, pulling squeakers out of stuffed animals or eating what the DoorDash delivery person leaves in your doorway. The trick is finding an activity that your pet enjoys.
Most dog parks and beaches have now reopened in San Diego. Those looking to enjoy them should still practice social distancing and wear masks when in public. With dogs and people flocking to parks and beaches for the first time in nearly two months, here are a few important things to keep in mind when it comes to dog park or dog beach etiquette.
Make sure your dog is current on all vaccinations before taking him out in public. This will help keep your dog and others healthy. Parvo is more prevalent during the summer when the weather is warm. Keeping up on your pet's vaccinations can help reduce their risk.
Not all dogs are social butterflies. Always keep an eye on your dog to gauge whether he's starting to feel uncomfortable.
Always bring plenty of water with you.
Remember that dogs must be leashed in public areas, unless you're inside a designated off-leash park or beach. Not only is it the law, it's for everyone's safety. Pay attention to posted signs, because some parks in San Diego have designated off-leash hours.
Be careful of asphalt temperatures! A 75-degree San Diego day can cause pavement to heat up to 95 degrees or more!
Never leave pets alone in a car. You know why. It simply gets too hot, too fast.
We know that dogs make some of the best hiking companions. Whether you're at the beach or in the mountains, San Diego has so much to offer for our four-legged friends. And while we always love to have our dogs with us, sometimes there are risks associated with these activities. It's important to always be aware of the signs of heat distress. Dogs should never be heavily exercised when the temperature is above 70 degrees. And that includes running behind your bike. Guess what? Dogs don't love that and those tongues flapping in your biking wake are proof of that! While you're out and about, please keep these safety precautions in mind to keep your dog safe.
With more animals spending time outside, there's an increased chance of them becoming lost or found. Eighty percent of lost pets are found within one mile of their home. So the best thing you can do is try to locate the owners without ever bringing the pet to a shelter. Here are some resources to help get lost animals home in your own communities.
Thank you for continuing to be the biggest advocates for animals. I look forward to a day when we can be together again, but until then, stay well.
Gratefully,
Gary Weitzman, DVM, MPH, CAWA
President and CEO
San Diego Humane Society
Published: May 12, 2020