Pets and COVID-19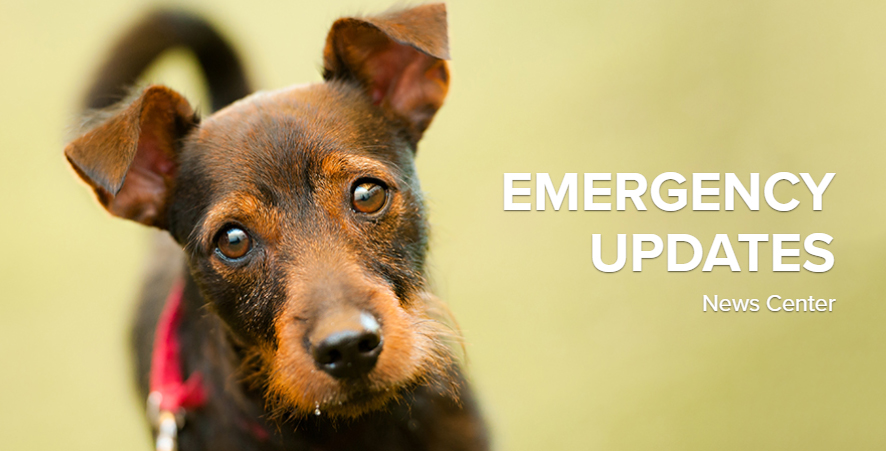 As communities around the world respond to the respiratory disease caused by a new coronavirus (COVID-19), it is important to have the most up-to-date information on the disease, including its impact on animals. While San Diego County has so far been spared from a significant outbreak of COVID-19, it has now been identified in our community.
With that in mind, I wanted to reach out to remind you how important it is to develop plans for yourself and your pets in case of emergency, to provide information on how this disease impacts animals and to remind all of our friends that San Diego Humane Society is open and that we have plenty of amazing animals in need of new homes.
One question we've heard quite a few times now at San Diego Humane Society is "Can I catch the virus from my pet or vice versa?" Both the Centers for Disease Control and Prevention and the World Health Organization have issued advisories saying there is no evidence that companion animals can spread the virus and "there is no justification in taking measures against companion animals which may compromise their welfare."
While animals may not be at risk from this disease, we urge all pet owners to have plans for how to care for their animals in case of emergency. COVID-19 is no different, and serves as an excellent reminder to pull that plan together now if you don't already have one.
To help you put together your plan for you and your pets, please visit our website. Next, consider what provisions you would need for you and your pet if you were quarantined for an extended period of time, and secure those. And finally, develop a strategy in case you need to find temporary alternate housing for your pet should you become unable to care for them.
This is a rapidly evolving situation and we encourage you to regularly consult the websites for the Centers for Disease Control and Prevention and World Health Organization. As always, contact your veterinarian and your physician if you suspect that you or your pet have been exposed to the virus.
San Diego Humane Society is taking all the necessary steps to protect the health and well-being of the animals in our care, our staff and the community we serve. At this time, our operations will continue as normal although we will minimize activities that involve large groups outside of our normal course of business. Please check our website for updates on hours, information and all of our adoptable animals.
Sincerely,
Gary Weitzman, DVM, MPH, CAWA
President and CEO
San Diego Humane Society
Published: March 11, 2020