Announcing Project Wildlife - Ramona!

Today is an exciting day for San Diego Humane Society. As of Sept. 1, we are welcoming a real San Diego animal welfare gem to our family: the Fund for Animals Wildlife Center in Ramona. The wildlife center has been part of the Humane Society of the United States for more than two decades and sits on 13 acres. This center will become Project Wildlife — Ramona and will join the work of our Project Wildlife team to protect and care for thousands of injured and orphaned wildlife throughout Southern California.
In 2019, HSUS made a strategic decision to scale back some of its care center work, which included the transfer of the wildlife center to SDHS. By acquiring this center, we are ensuring that its incredible work for wild animals, including native apex predators such as bears, coyotes and birds of prey, will continue — and that we will be able to rescue, rehabilitate and release additional species throughout San Diego County. We will also be keeping 29 of the wildlife center's ambassador animals, including bobcats, a bear, snakes, coyotes, more than a dozen Channel Island cats and even a 47-year-old pygmy hippo named Hannah Shirley!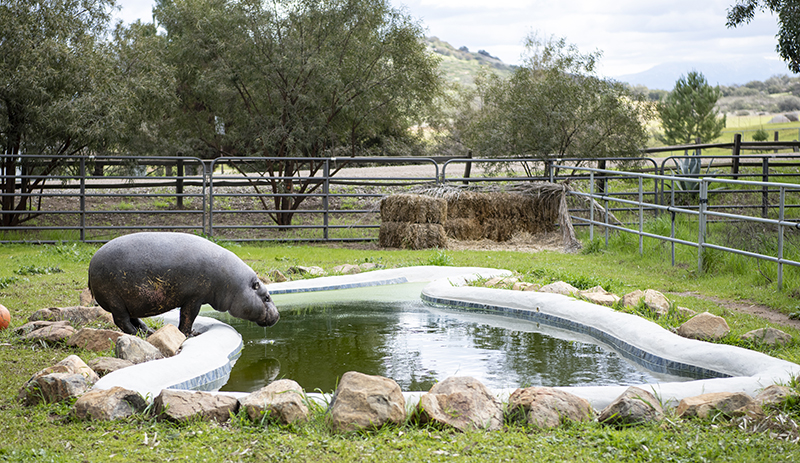 Through the addition of PW Ramona, we'll be able to care for all of the wild animals in San Diego County, predators and prey. This expansion will improve our ability to comprehensively care for wildlife and extend our lifesaving capacity. It was only six years ago that Project Wildlife became part of San Diego Humane Society, and this latest addition to our family is the next step in ensuring the safety and wellbeing of wild species throughout our region.
Like everything else we do, this expansion of our lifesaving work is possible because of our incredible community here in San Diego. Thank you for your compassion for animals as we enter this exciting new chapter for wildlife in San Diego County!
Stay Well!
Gary Weitzman, DVM, MPH, CAWA
President and CEO
San Diego Humane Society
Published: September 1, 2020