The Baby Boom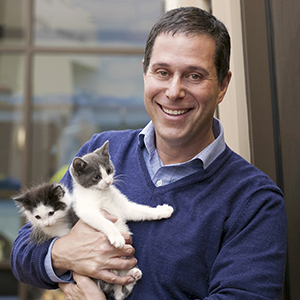 San Diego is without a doubt a pet-friendly city. That's evidenced by the two dozen or so dog parks in the county and what seems like a million dog-friendly restaurant patios, but also all the behind-the-scenes work that goes into making San Diego the most animal-friendly community in the nation.
At San Diego Humane Society, our awesome employees and volunteers work tirelessly to get the dogs, cats, rabbits, rats (they make great pets—see page 6) and other animals who end up in our care ready for adoption. That means medical care—shelter medicine is a unique field of its own—behavioral interventions and training, and really, anything else it takes to stay true to our commitment to find every possible solution to give animals the best life possible.
And we mean all animals. Here in San Diego, we have what we like to call "community cats." They can be feral or friendly and typically have caretakers, but they have a ton of babies every year, creating more and more community cats. Each spring, over a thousand tiny newborn kittens are brought to us from all over the region. It's cuteness overload around here, but our Kitten Nursery has its hands full—they'll be operating 24 hours a day all spring and summer long. We also rely on foster families during kitten season. It's a lot of work (read one story of a mother-daughter duo on page 20) but it's so rewarding. And if you are a caregiver of a community cat colony, please bring them to us to be spayed or neutered. It's the only way we can begin to curb the flow of cats and kittens flooding shelters each year.
Even if you can't volunteer or foster, you can still help. As you can imagine, we go through countless supplies during kitten season. We host a virtual baby shower every year and have an Amazon wish list for things we can never have too much of, like kitty litter, food and blankets. And it's not just the kittens—thousands of wild animal babies are born every spring as well, and they get all the care they need at Project Wildlife. Spring starts our high season at SDHS. We'll take care of nearly 40,000 companion animals this year and another 13,000 from the wild. So every little bit helps us get these thousands of vulnerable animals into thousands of homes, where they can enjoy all the perks of being a new and beloved member of a family, or thriving outdoors if our wonderful natural environment is where they belong. Either way, animals have a safe haven at SDHS and our partner shelters throughout the region that prove this truly is the best place to be an animal ... or to have one.
Gary Weitzman, DVM, MPH, CAWA
President and CEO
San Diego Humane Society
---
Spring 2020

Current Issue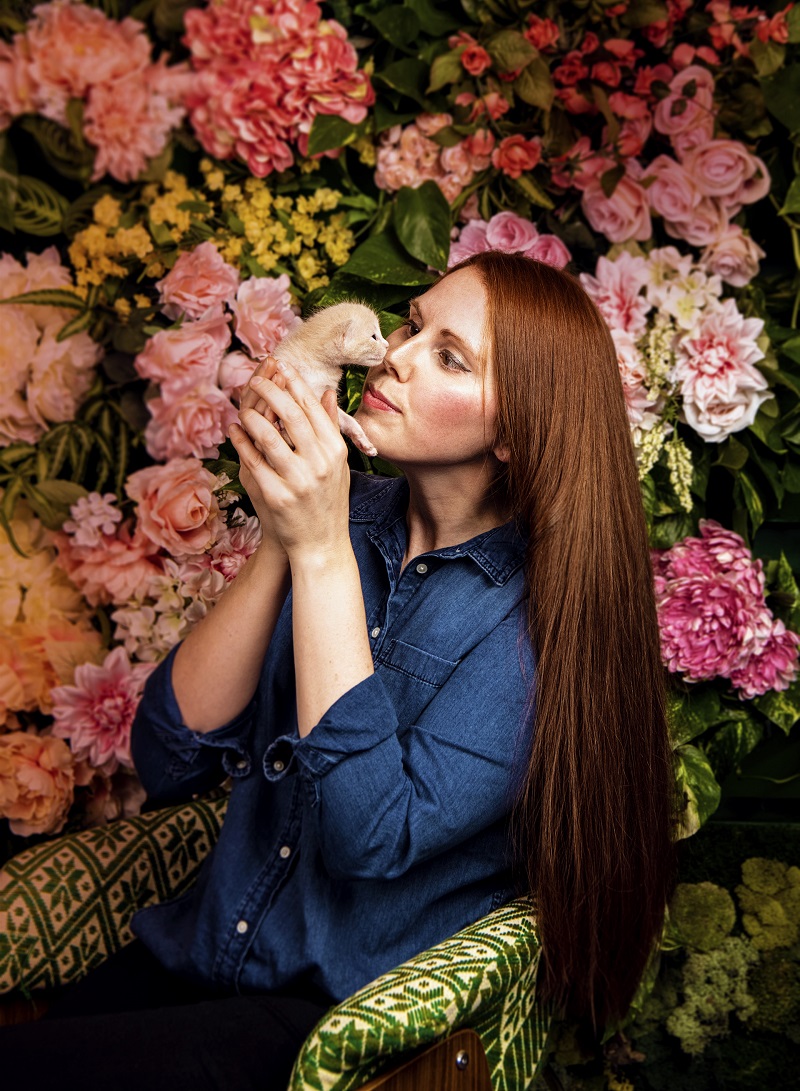 Just Kitten Around
San Diego Humane Society's Kitten Nursery Manager Jackie Noble purrpares for this season's cutest arrivals. Photographed by Chris Straley at the pet-friendly El Jardín Cantina in Liberty Station
Published: March 25, 2020