General Information Booth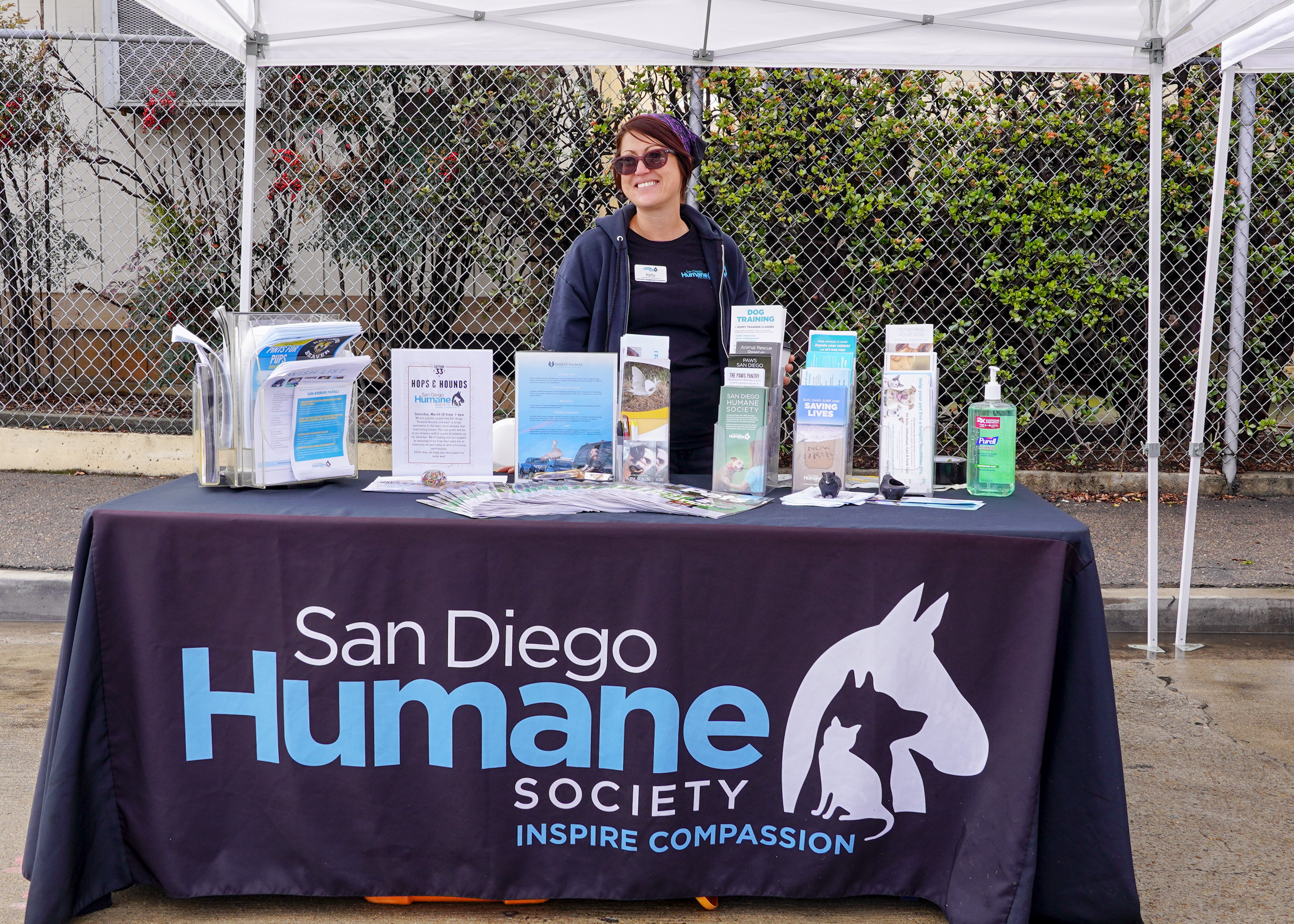 We feature our information booths special events, business partnerships, fairs and conferences throughout San Diego County. Staff and trained volunteers man the booth and are prepared to answer questions about San Diego Humane Society, its programs and initiatives.
Thank you for your interest in hosting a San Diego Humane Society Information Booth. We have put together these handy guidelines to help you with planning.
What we'll need from you:
Select a 2-3 hour timeframe for the event.
Accommodate parking for an SDHS van and volunteers (when possible). If parking cannot be reserved, instructions will be needed on parking options.
Provide unloading/loading zone location on-site.
Provide 10x10 space outside for our tent and information table. Please let us know if you can provide a shaded area or a tent.
If you can provide us with a table/tent/chairs, please let us know. If not, we can bring our own equipment.
General Information Booth Requests:
Our resource table will be set up with information about San Diego Humane Society's programs and services.
If requested, we can invite 1-3 Canine Ambassador or other domestic Animal Ambassador volunteers (volunteers with their own pet dogs or small pets like rabbits, guinea pigs or rats).
For the comfort and well-being of the animals, the timeframe for animal visitors is typically no more than 2 hours.
SDHS staff will arrive 30 minutes before the event to set up. Volunteers will arrive 10-15 minutes before the event.
Adoptable Animals at Event:
If you are interested in having adoptable animals at your fundraising event, please check out our fundraising event page. We are able to bring adoptable pets to third-party fundraising events based on availability.


THANK YOU FOR YOUR SUPPORT!
For more information or questions, contact:
Kelly Termine
Email: [email protected]
Phone: (619) 299-7012 Ext. 2021