Project Wildlife Speaking Engagements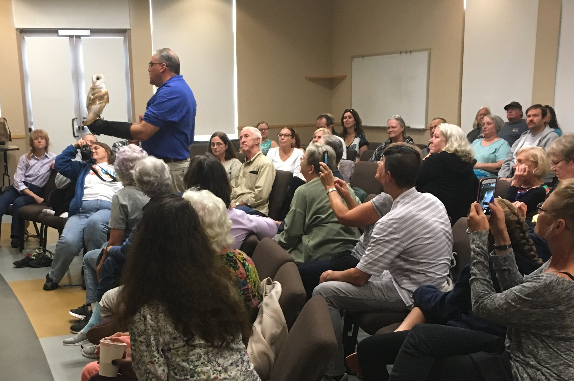 Project Wildlife is currently not attending speaking engagements. Please check back for updates.
Project Wildlife Adult Speaking Engagements
Project Wildlife, A program of San Diego Humane Society, welcomes requests to speak at community organizations, companies, clubs, etc. about our wildlife services and how to better co-exist with local wildlife. Due to Covid-19, all programs will be held virtually until further notice. We have a Zoom account to set up the presentation that you can share with your constituents. We can tailor the presentation to meet your needs.