Contact Project Wildlife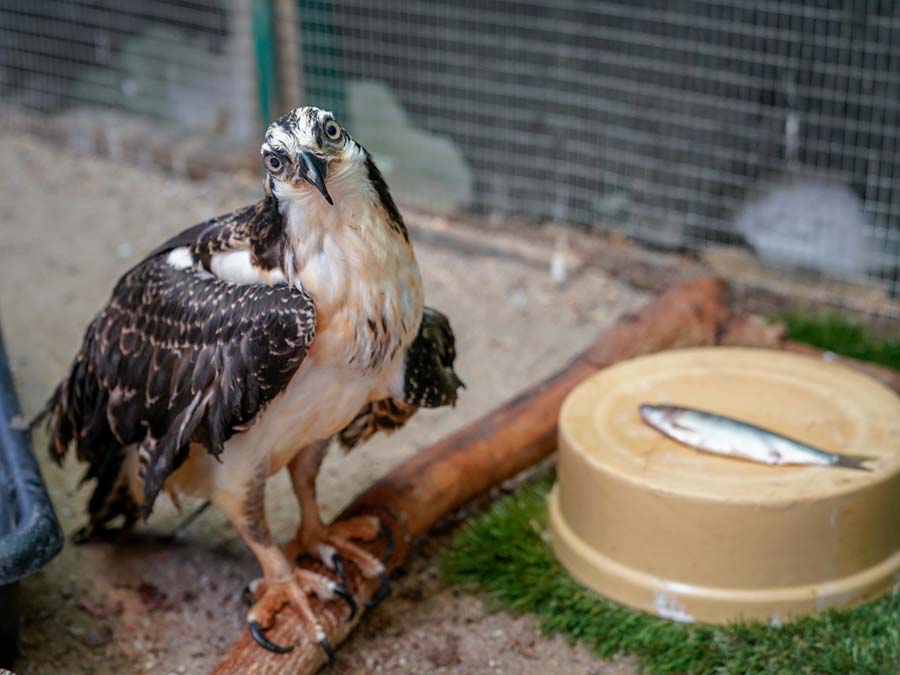 Project Wildlife Has Moved
Project Wildlife has moved to the San Diego Humane Society Wildlife Center at 5433 Gaines St.
Please take injured animals to our new location.
If you've found an injured animal, contact our information line:

619-225-WILD (9453)

If you are able, bring the animal to our Wildlife Center at 5433 Gaines St. Do not attempt to care for the animal yourself. Do not give it food or water. Keep the animal in a dark, quiet box or crate and bring it to Project Wildlife or another wildlife drop-off location. Project Wildlife is staffed from 9 a.m. - 5 p.m., 7 days a week and our drop-off area is open 24/7.
---
Project Wildlife
Wildlife Center
5433 Gaines St.
San Diego, CA 92110
---
Hours
9 a.m. - 5 p.m.
Open 7 days a week
(except Thanksgiving, Christmas and New Year's Day)
Staff/Volunteer hours: 8:30 a.m. - 5 p.m.
Drop-off area is open 24/7.
---
Permitted wildlife drop-off locations include:
San Diego Humane Society – Escondido Campus
3500 Burnet Drive
Escondido, CA 92027
619-299-7012, ext. 2737
San Diego Humane Society – Oceanside Campus
572 Airport Road
Oceanside, CA 92058
619-299-7012, ext.2000 or ext.2050
Mission Animal Bird Hospital
655 Benet Road
Oceanside, CA 92058
760-433-3763
Department of Animal Services – Carlsbad
2481 Palomar Airport Road
Carlsbad, CA 92011
760-966-3214 or 760-966-3255
All Pets Animal Hospital
149 S. El Camino Real
Encinitas, CA 92024
760-634-2022
Acacia Animal Hospital and Pet Resort
655 W. Citracado Parkway
Escondido, CA 92025
760-745-8115
Chula Vista Animal Services
130 Beyer Way
Chula Vista, CA 91911
619-476-2476 or 619-691-5123
---
If you need assistance in containing an animal, please call Wildlife Assist at 858-278-2222. For emergency transport options, please call San Diego Humane Society at 619-299-7012.

Thank you.
---
For questions or comments NOT related to found animals, please email us at [email protected].
---