Education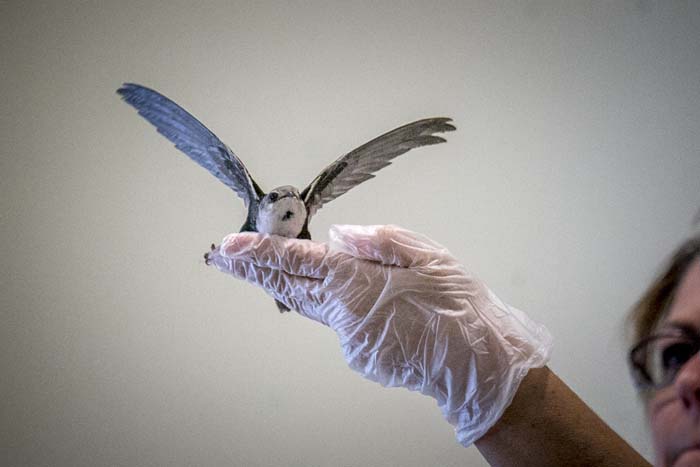 Our Community Engagement team supports wildlife conservation - with a focus on local wildlife - in outreach programs that bring native San Diego directly to the community.
Part of our mission at Project Wildlife is to promote wildlife conservation by teaching children and adults about the beauty and value of our wildlife. California's wildlife belongs to us all, and we want to encourage stewardship and appreciation of our native species and ecosystems. As the continuing loss of habitat brings wildlife in contact with people now more than ever before, it is imperative we communicate the importance of protecting natural spaces for wildlife and ways to better coexist. To help achieve this goal, we travel throughout the county with our education animals (Animal Ambassadors), providing safe and fun wildlife encounters. In booth programs and presentations for schools, Scout troops, organizations and various private groups, we share the stories of these animals that cannot do so for themselves.
We ask for at least two weeks notice when scheduling a program. Due to the sensitive nature of our animal ambassadors, we only present to 2nd grade and higher. If you're interested in a kindergarten or 1st grade presentation, please fill out the form and note that information in the comments. We have a volunteer run program for those types of presentations. Please also understand that our Animal Ambassadors are not always available and we must place their well-being first, so although animal preferences are welcome, we ask for patience and flexibility in scheduling.


Schedule An Education Program
Call or fill out the below form.
ONLINE REQUEST FORM
Call 619-299-7012, ext. 2361
Please include your email, name, telephone number, your group's name, the number of people in your group, and the date and the time you wish to have an education program.
Please allow 3 days for a response.
Due to high demand, presentation dates may be limited.
---