Ramona Campus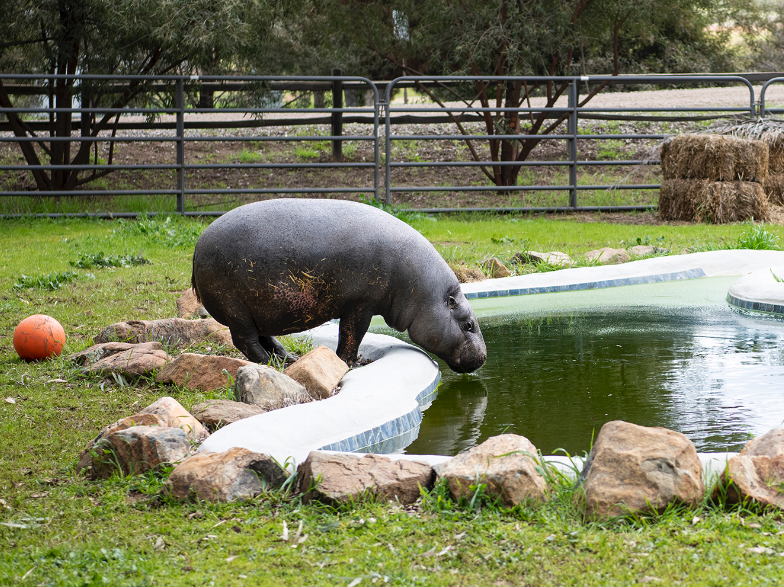 San Diego Humane Society added its 13-acre Ramona Campus in Sept. 2020 by acquiring the Fund for Animals Wildlife Center from the Humane Society of the United States. Joining our existing Bahde Wildlife Center in San Diego, the Ramona Wildlife Center has expanded our lifesaving capacity to include the rescue, rehabilitation and release of native apex predators, including bobcats, coyotes and bears. It is also home to 22 animal ambassadors!


Key Facts About Our Ramona Campus:
It contains a fully equipped medical center with trained staff that ensure the special needs of ill, injured or orphaned wildlife can be met year-round.

A 150-foot, free-flight enclosure for birds of prey — from Cooper's hawks to golden eagles — is the largest in North America and allows these species to exercise their atrophied muscles after recovering from illness or injury.

Enclosures for mammals are spacious and comfortable, allowing orphaned youngsters and injured adults to get plenty of exercise and same-species companionship with minimal human contact.

The center is among the four licensed bear rehabilitation centers in California.

The Ramona Wildlife Center is home to 19 ambassador animals, including bobcats, more than a dozen Channel Island cats and a 49-year-old pygmy hippo named Hannah Shirley. Her 13,000-square-foot paddock includes a swimming pool!
---

Project Wildlife Stories