Group Activities for Adults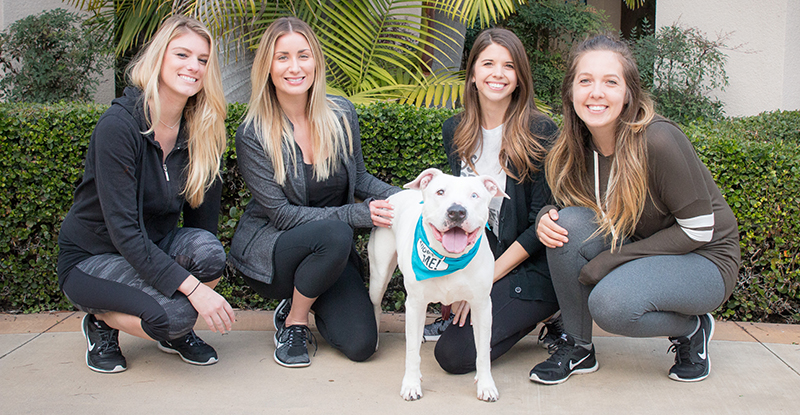 Thank you for your interest in bringing a group to San Diego Humane Society! Please check out the following opportunities we have available for companies or organizations (groups of 5 or more) looking to support our mission. Read through the list of activities below to see which one fits your group's interest and size best (please, choose just one activity). Then, reserve your space to get the process started.
Which activity best fits your group's interest and size?
We are currently accepting service requests for September 28th and October 6th event set up. If you have a group of 10 or less, please fill out this form and reference, "Events" for more details.
Social Hour
Groups of 15 or less are invited to help socialize rabbits, guinea pigs and fancy rats that are in our Education program or available for adoption. Your volunteering provides them with valuable enrichment during their shelter stay. This program not only provides a great opportunity for individuals to have hands-on interaction with animals, but also for us to learn more about their personalities helping us place them in the best home.
---
When: Monday-Sunday (Depending on availability)
Hours: 10am-4pm (2 hours including a 1-hour animal interaction and a 1-hour tour/presentation)
Cost: $50
Wag n' Walk
Groups with up to 10 participants will have a special opportunity to walk with adoptable dogs at an agreed upon trail or beach location with SDHS staff. This exclusive opportunity gives you one-on-one time with the pups (5 maximum), while getting them extra exposure to assist in finding them a home.
When: Wednesday - Sunday (depending on availability)
Hours: 9am-4pm (1 1/2-2 hours)
Cost: $20 per person
Please choose only one activity.
---
For more information, contact Elkie Wills at [email protected].