Humane Leaders Circle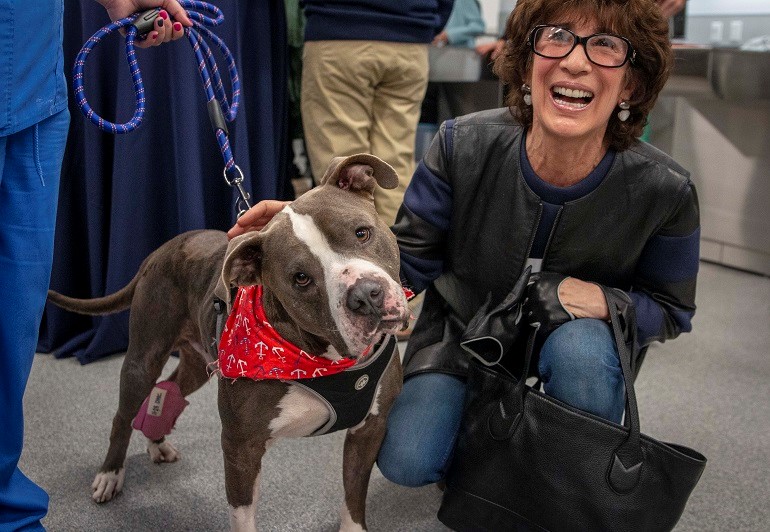 The Humane Leaders Circle recognizes animal lovers who generously support San Diego Humane Society's lifesaving work with cumulative gifts of $2,500 or more each year. They are leaders in San Diego animal welfare and heroes to the pets and wildlife in our care.
Make Your Humane Leader Gift Today!

Your support as a Humane Leader changes lives by providing:

Protection when animals are abused or neglected.
A second chance when wildlife are injured, orphaned or sick.
Homes where pets can receive the love they deserve.
Behavioral rehabilitation for homeless pets who may otherwise not be adoptable.
Lifesaving veterinary care, including advanced procedures such as orthopedic surgery and cancer treatment.
Support services that keep pet families together, including free pet food and supplies, access to low- or no-cost veterinary care and other resources.
You will enjoy many benefits as a Humane Leader, including:
LECTURES: Invitations to our annual summer lecture series highlighting issues affecting animal welfare.
LUNCHEONS: Small luncheons where you can connect with other members and San Diego Humane Society leadership.
UPDATES: Monthly email updates that take you behind the scenes of our work.
TOURS: Private tours for family and friends.
REPORTS: An annual report showcasing heartwarming stories about the animal lives you saved.
Humane Leader Giving Levels
Please consider your ability to make an incredible impact at the following levels:
Humane Leaders Circle: $2,500+
Humane Heroes Circle: $5,000+
President's Circle: $10,000+
Ready to join or want more information? Contact Alex Mares, Director of Philanthropy, at [email protected] or 619-243-3441 for assistance.