Walk for Animals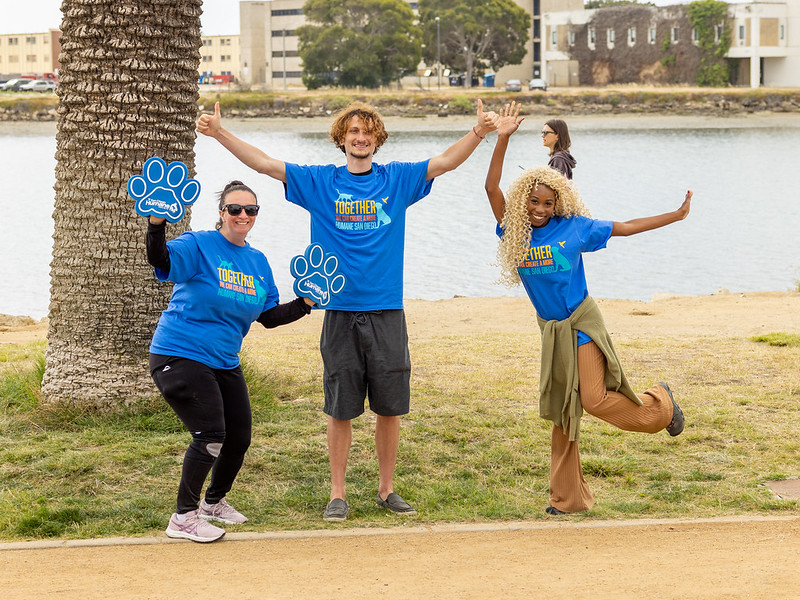 Volunteer at the Walk For Animals – North County
The Walk for Animals is one of San Diego Humane Society's largest fundraising events of the year and helps raise money to care for the thousands of wild and domestic animals that will come through the shelter in 2022. We'll celebrate our community's commitment to animals, while raising vital funds for our lifesaving programs.
Hundreds of volunteers are needed to ensure Walk for Animals success. Want to join the fun?!
Read below for event information and complete the volunteer application to sign up. Space is limited, so sign up soon!
Event Information
Walk for Animals – North County
February 26, 2022
Kit Carson Park
3333 Bear Valley Parkway
Escondido, CA 92025
---
Volunteer Roles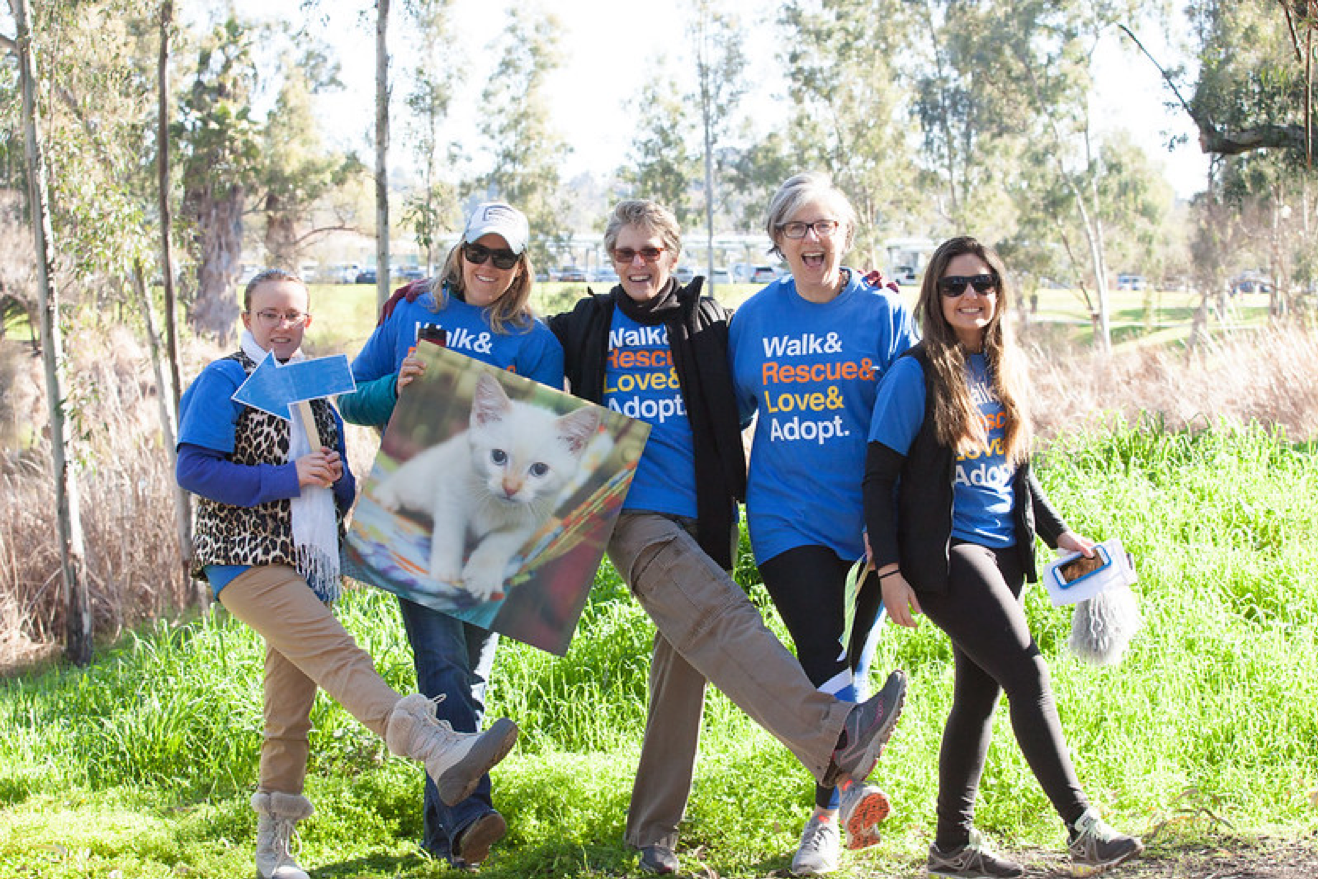 Pre-Event: Walk for Animals Community Ambassador
Help us get the word out about the Walk for Animals by distributing event materials llike posters and postcards to your community, particularly in dog-friendly locations such as parks, pet stores and coffee shops. We provide the materials, and you select the best location where you feel most comfortable going. These can be places you already frequent anyway!
Event Day: Pancake Station, 6-11:30 a.m.
Our walkers, staff and volunteers all get to enjoy a complimentary pancake breakfast at the event, so we need lots of volunteer help to cook and serve hundreds of flapjacks! This is one of the most fun and active volunteer roles at the event, and volunteers must be ready to help in a fast-paced environment and not be afraid to get a little messy!
Event Day: Course Marshal, 8-11 a.m.
Hundreds of volunteers are needed to guide walkers along the 2.5 mile course. In this position, you will cheer on the walkers and their pups as they pass you by and ensure they stay on course towards the finish line. Lots of energy required! Great opportunity for groups and families.
---
Volunteer Requirements
Must be 16+ to volunteer solo, or 8+ to volunteer with a guardian. Volunteers under 16 must be accompanied by an adult at all times.
Must complete all areas of the online application; incomplete applications will not be considered.
For Course Marshals:
Must be willing to comply with latest policy regarding masking and distancing. The health and safety of our volunteers, staff and guests are of utmost importance, and we always align with the most current safety recommendations. Due to the changing nature of these recommendations, volunteers will be updated on the mask policy as we get closer to the event date.
Must be able to commit to the full volunteer shift.
Must wear the Walk for Animals volunteer shirt, provided for free at volunteer check-in on the day of the event.
Pets are not allowed to volunteer with you. If you prefer to participate with your pet, you can sign up to walk! (Click here to register as a walker.)
---
Steps to sign up to volunteer:
Compete our volunteer event application here.
Immediately after you submit your application, you will receive further instructions on how to sign up for the volunteer roles.
For Course Marshals, you will receive more detailed volunteer information via email one or two weeks before the event date.
Do you have friends or family interested in volunteering with you? Have them complete the application as well! Every person who would like to volunteer must fill out an application. Minimum age to volunteer is 8 years old.
If you would like to organize a group of 8 or more people to volunteer together (corporate, school, church, community, etc.), please email

[email protected]

for details.
---
Other details for volunteers:
The Walk is outdoors in the early morning, so wear warm layers and water resistant shoes. Also, be prepared for a few hours of standing.
As a thank you for your help during the event, volunteers are provided with a free pancake breakfast and a commemorative event pin.
Need a record of your volunteer hours to submit to your school or work?
At the end of your volunteer shift, our Volunteer Engagement team can sign off on any paperwork you bring with you or can provide a standard hours verification letter.
Looking to volunteer for our Walk for Animals - San Diego on May 7?
We are not currently recruiting for our Walk in Liberty Station. If you'd like to be placed on the interest list to be contacted when recruitment opens, please fill out this form.
---
Thank you for your interest in volunteering
and for supporting San Diego Humane Society!